Your Research. Your Life. Your Story.
A magnetic community of researchers bound by their stories
Every researcher has a story. What's yours?
Trying to change the world during a pandemic, a little bit at a time
---
I am a PhD student at the University of Sydney and work on an interdisciplinary project that includes the fields of digital health, machine learning and anatomy. The project is about applying technology and our understanding of the human body to create technological solutions to monitoring our bodies and health remotely. I also teach anatomy and histology to undergraduate and medical students.
Because I was experiencing mild flu-like symptoms, I started self-isolating 2 weeks before official restrictions were introduced in Australia. All my symptoms were upper respiratory so they were consistent with the most common symptoms of a COVID-19 infection. My productivity was impacted during that time since I was feeling under the weather, but I accepted that I was sick and had to recover. I often feel down and deflated during these times of inactivity and reduced productivity, but I recognised that these were exceptional circumstances. I was happy that I was not too hard on myself during this time, since it can be so easy to fall into the vicious cycle of being hard on myself for not managing to complete what I had planned. Some good advice I have come across is to give myself enough time to adjust to this situation and to not be too hard on myself. When I eventually felt better, I was just happy that I was feeling more like myself, so it did not bother me that I was stuck at home. I have found that I manage to cope well because I repeatedly remind myself how lucky I am to have a home in which I can self-isolate and to have people who support me and care for me. Putting things into perspective during these times has been invaluable for me. For instance, comparing our current situation to the Plague and how lucky we are given our current medical knowledge and facilities and our understanding of the human body. I have also found that getting into a routine has been extremely helpful for my work, exercise and social life balance. This involves consistent sleeping patterns (which I am yet to master).
Around the same time as this global crisis, our landlord, unfortunately, decided to sell the property we were staying in and the new owners expressed their desire to move in. The situation is still quite uncertain, but we have found a new apartment and are supposed to move there shortly. Moving is such a task in itself and to do it in the middle of a pandemic takes the stress levels up! Let's just say that I can't wait until it's over and done with.
The quarantine brought another really trying challenge for me—having difficult conversations with family and friends about the COVID-19 pandemic. The conversations have been emotionally draining, especially because some close friends have not taken things as seriously as they should. I have found myself frequently discussing questions such as "was SARS-CoV2 engineered by scientists?", "how is SARS-CoV2 different from the influenza viruses?" and "Was the pandemic caused by the 5G network?" These discussions can be quite tricky especially when the person you are talking to is not willing to listen and is not using evidence to support their claims. The rampant spread of misinformation and conspiracy theories does not help. The method that has worked for me best is to approach these conversations by questioning a person's assertions. For example— "What do you know about viruses?" "What do you know about how scientists work with viruses in the lab?" "What do you know about viral mutations?" and "What do you know about how a virus interacts with the human body?"
I encourage all of you who are aware of what misinformation can do to have these difficult conversations with your family and friends. If you see them posting inaccurate information on social media, instead of embarrassing them publicly, call them and discuss it. People can be quite awkward when it comes to confrontation, but it is now more important than ever before, given the current climate, because their actions will impact not just themselves but others. I wish the government would also put more effort into communicating consistent information and that governments could work together to achieve this instead of working against one another. I think it would also help if the reporting of COVID-19 cases include statistics on mental health. I wish there were more widespread initiatives to understand the toll that the pandemic has on mental health and awareness of the impact it can have.
Before the COVID-19 pandemic, I had submitted a Human Ethics application for a project for my PhD. I am lucky that I still might be able to conduct some parts of the experiment online, but the parts that need to be conducted face-to-face will be delayed. This has changed my 2020 timeline, but it has also opened up other opportunities for me, such as writing a literature review, working on the machine learning method that we will use for our project, and consolidating information.
I completed an honours in immunology and have a background in virology, which has motivated me to want to make a difference during the pandemic. I have volunteered for the Crowdfight COVID-19 and John Hopkins University data collection initiatives. I also actively plan to post about the SARS-CoV-2 virus on social media as a science communication initiative. These contributions have made me feel like I am contributing and helping in some shape or form.
I have lived in 5 different countries (Germany, Serbia, Botswana, United Arab Emirates and Australia), which means I am lucky enough to have friends scattered all over the world, but this makes it even harder to keep in touch with them. Due to the pandemic I have been able to catch up with childhood friends, which has been amazing. I find that I am at some points I am also drained by how many video calls and conversations I have had. I have to remind myself that the catch ups should not feel like part of my to-do list but should be something I want to do at the given time. I feel like there should be a balance between making time for yourself and your thoughts and time for your friends and family. I also need to learn to prioritize my own wellbeing sometimes.
I am extremely lucky that last year I became an Australian citizen. It has changed so many aspects of my life and I feel like more opportunities are at my disposal. My father still lives in Germany and my grandmother and other relatives live in Serbia. I try to talk to them every day, but the distance between us leads to a very stressful thought that I will never be able to see them again.
As my family and friends are scattered around the world, I realise how hard distance can be especially when some of them are facing mental health issues. The advancement of technology has allowed us to video call one another, which is brilliant, but sometimes a hug and physical presence are all someone needs.
I feel extremely thankful that I have a large support system. I have been living in Australia for almost 6 years and have made some amazing friendships. My mother and brother both live in Australia, but in different cities. We did not live in the same country for seven years, so we are just thankful that we now live in the same time zone. I live with my partner Damien who supports me tremendously. He is a neuroscientist with a philosophy background so you can only imagine how much he helps with understanding the implications of what is happening and providing me perspective on the issues at hand. My partner and I are both reliant on our PhD scholarship for income and I guess receiving assurance that the scholarship will not be impacted would be great. We are both extremely lucky that we still get to teach university students online for the Anatomy and Histology discipline.
During these times, I have been drawing strength from many different things. Firstly, by working on the initiative I co-founded, Visibility STEM Africa. The pandemic illustrates the significance of having more Africans on the ground who are able to and have the facilities to deal with such public health issues. We also wish to change the narrative surrounding Africans in STEM and give them opportunities to flourish. Working on such an initiative has given me strength and hope that we can make a difference.
Choosing to be optimistic about the situation and hopeful in humanity also gives me strength. I also find strength in knowledge, so fully understanding and researching about why social distancing is valuable has been helpful. I find strength in my partner, family and friends. Finding strength during this situation is also reliant on looking after my mental health and facing any underlying mental health issues. I have found that connecting regularly with family and friends, working passionately and exercising often has helped me manage my mental health and anxiety levels. If you have a loved one experiencing mental issues, I strongly recommend this free mental health course.
The COVID-19 pandemic will inevitably change the world. When I think about it, I fear and hope about the future. . I fear that the post-pandemic world will turn to isolationism and non-interventionism, but I deeply hope that we cooperate more and better as a world community.
I hope that governments and individuals will begin to take the likelihood of the emergence of dangerous viruses and the consequences of antibiotic resistance more seriously. I hope this leads to more funding that is dedicated to necessary medical research, so we are more prepared next time. I also think that following the pandemic, people will be more open to the prospect of digital health especially for immunocompromised individuals and those in remote areas. Digital health solutions could range from widespread use of telehealth consultations instead of face-to-face consultations when physical or emergency examination is not required, to the use of body sensors to track and report. For example, sending accurate patient blood pressure and body temperature to health care professionals. I also hope that people will continue to appreciate the importance of simple, basic hygiene practices like handwashing.
I think that the pandemic has also made employers and employees realise just how much can be done from home. This realisation will hopefully lead to more people being able to work from home especially if they live far from work. I foresee the pandemic changing the economic, social and medical landscapes.
Comments
You're looking to give wings to your academic career and publication journey. We like that!
Why don't we give you complete access! Create a free account and get unlimited access to all resources & a vibrant researcher community.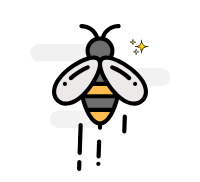 ---
Your Research. Your Life. Your Story.
A magnetic community of researchers bound by their stories
---