Your Research. Your Life. Your Story.
A magnetic community of researchers bound by their stories
Every researcher has a story. What's yours?
What does a PhD weekend actually look like?
---
Since joining Twitter, I've noticed that many PhD students have captioned their working weekend tweets with the hashtag #PhDWeekend. Sometimes these posts are motivational and inspire others during long hours of writing. Other times you can feel the anguish and internal struggle of needing to work while wanting to relax.
Whether it's maintaining cell cultures in the lab, grading lab reports for teaching assistant positions, reading scientific articles, or analyzing data from their laptops at home, grad students are continuously working. Most of the time, there are just not enough hours in the week to accomplish everything. But how do you maintain a healthy balance of generating more data and resting up for the following week?
At the beginning of my grad school career, I would relax the entire Saturday and save all my work for Sunday. Now, this might work for some people who prefer the pressure of the looming Monday to get work done. But this did not work for me. I would spend too much time swimming in guilt over what I should have done and how little time I gave myself to do certain tasks. Eventually, I realized that I needed to revise my weekends to get most of my work out of the way early on, to prevent my continual Sunday night panic.
Here is what my PhD weekend looked like this week:
Friday
Not much of anything gets done between 4-5pm on a Friday. Everyone is burnt out from the week and solely focused on what they're going to binge on Netflix that night. Our lab has weekly lab meetings in the afternoon which usually gets done around 3:30pm. Afterwards I'll be flooded with suggestions from my advisor and lab mates about my project, my own thoughts for future experiments, and ideas that require me to look into previously published papers.
Once I return to the lab, I'll typically take half an hour to expand upon my quickly-scribbled notes from the lab meeting while they're still fresh in my mind, and plan out any experiments for the next week. If there are any last steps for tissue staining or quick figure edits, I'll do that then too. But after that, Friday evenings are reserved for relaxing. This Friday, I went to supper with a friend at Bidwell's Tavern (they have 24 different flavors of chicken wings!) and then we returned home to watch a few episodes of Fraiser (one of my favorite classic comedies).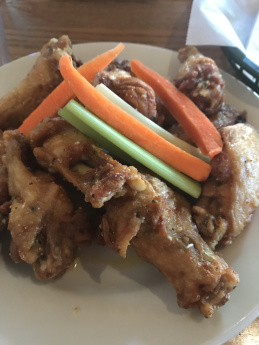 Saturday
Saturday morning is usually accompanied by the first wave of anxiety of the day. All of the work-related thoughts that I pushed back on Friday night come back with a vengeance. I wish I could tell you that I can simply pinpoint these anxious feelings, stop them, and get right to work. Grad school guilt is experienced by thousands of students, but one of my best strategies when I'm feeling overwhelmed is to write things down. I'm a compulsive list-maker. I'll grab a sticky note, plan out what I need to do for each item, and do the easier ones first in the morning. I LOVE crossing off things on my to-do list. That little jolt of accomplishment gives me the momentum to go on to the next item on the list.
This past Saturday, I spent the afternoon in the lab continuing a few experiments staining brain tissue sections to examine protein expression. This involved slicing the brain tissue into sections, making antibody solutions, waiting for the sections to stain as they rotated on a shaker, and mounting them onto microscope slides to be imaged on Monday. During the downtime for these steps, I read a few papers and processed some images that I took during the week.
I usually end the day with self-care activities such as a bath, a face mask, or watching episodes of My Crazy Ex-Girlfriend (A comedy/musical that highlights mental health issues/stigma. Also, the lead, Rachel Bloom, is a mastermind genius) and Jane the Virgin(A drama/romance/telenovela that has tons of heart).
Sunday
Sunday morning is for leftovers, and for once, I'm not talking about food. Any leftover tasks that didn't get done on Saturday, I'll do first thing, such as more image-processing and assembling those images into figures to show my advisor on Monday. I always reserve time after lunch for going grocery shopping (so I won't be shopping hungry and buy out the entire store) and planning meals for the week.
This Sunday, I went to my university's library, found a comfortable spot with a nice view, and worked on reading and writing tasks. I drafted the methods section for my first paper, I wrote for this blog, and I read papers that I'll be assigning my students for class this week.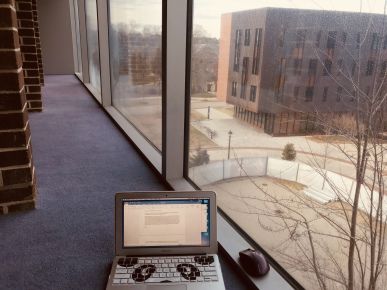 When Sunday afternoon and evening comes around - these used to be the times when my anxiety would be at its highest as I begin to dread Monday - again, I'll make another list for the week, write in my planner, and send a weekly plan email to my undergrads so everyone (mostly me) knows what their focus and goals are for the week.
In the evening, I like to take the time to call one of my best friends, who's in grad school across the country. We vent about our frustrations and challenges, celebrate our little victories, and share memes about our mutual love for cheese. Or if it's a TV-watching-kind-of-evening, the new year provides great new programming. Now that it's January, awards season in Hollywood is upon us. Tonight, I'm watching the Grammy's while making a list of the Oscar-nominated movies I still need to watch. If I need a more uninterrupted break without commercials, I'll watch Victoria on PBS Masterpiece. This way when I go to bed, my mind will be occupied by the words of Oprah's Golden Globes speech or the dramatized royal events of 19th century England.
So, that's my #PhDWeekend; but it doesn't always play out exactly like that. Sometimes I'll be in the lab for the entire day, or have a deadline where I just work on one project all weekend. Sometimes I'll have doctor's appointments or family events to attend which require travel. Sometimes I have bad weekends and I need more self-care and support. And yes, most of the time, I don't get to check off everything on my to-do list. I'm still learning to manage a work-life balance that suits me best.
Ultimately, I've found that there is no such thing as a "typical" PhD weekend. Everyone's PhD weekend experience is different and changes constantly. But the most important thing I've learned is to not let work consume my entire weekend. Add some variety to these days, spend time with people who support you, and do activities that give you motivation and re-charge you.
Make the time to actually have a "weekend," your brain will thank you for it.
---
Amanda Coletti (@amandacoletti5) is a PhD student at the University of Connecticut in Communications, studying science communication. This story was originally published on January 28, 2018, on Amanda's blog, Illuminated Brain (available here) and has been republished here with permission.
Comments
You're looking to give wings to your academic career and publication journey. We like that!
Why don't we give you complete access! Create a free account and get unlimited access to all resources & a vibrant researcher community.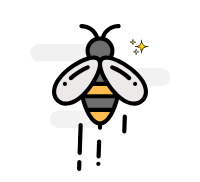 We're making improvements to this page, so you may not be able to complete this action. Please send your query to us on insights@editage.com and we will respond soon.
---
Your Research. Your Life. Your Story.
A magnetic community of researchers bound by their stories
---