Your Research. Your Life. Your Story.
A magnetic community of researchers bound by their stories
Every researcher has a story. What's yours?
---
My dear blogging audience, my dedicated readers, and all of you who stumbled across my blog because you ran a Google image search for "Dodge Caravan 1998," I owe you an apology for disappearing for two-and-a-half months. I never meant to abandon you. I never forgot about you. And while you may have been far from my home page, you remained close to my heart.
Needless to say, I feel like I owe you an explanation for my extended absence. Last fall was my first semester of grad school—grad school for a PhD in European History. Yuck. If you've ever taken a history class, then you know that, like all the Liberal Arts, history requires a lot of reading. And in grad school, you actually have to read it… ALL OF IT. Double yuck.
And wherever there's a lot of "reading smoke," there's also "writing fire," so to speak. Thus, last semester when I wasn't reading, I was writing; and when I wasn't writing, I was reading. And in those rare moments when I was doing neither, I was probably thinking about what I needed to read or write. Which meant that in my spare time, the last thing I wanted to do was stare at my computer to read or write. My blog obviously paid the price.
Having said that, I've made a New Year's resolution to be a better blogger. I've heard from numerous sources (i.e., 2nd and 3rd year students in my program) that the first semester is the hardest. So now that I'm officially in my second semester, I presume that life will be full of butterflies, rainbows, and, of course, more blog posts. And what better way to demonstrate my renewed commitment to blogging than with a blog post! And since I took last semester off, why not tell you all about it in this post?
The adventure begins on approximately December 11. I say "approximately" because dates and details became hazy after Thanksgiving break; that's when the two weeks from Hades began. As a history grad student, I need to be concerned about my grades; however, unlike my friends in the sciences, I don't take final exams each semester. Instead, the major portion of my grades rests on final papers. And, of course, final papers are all due around the same time. Which meant that sometime between returning from Thanksgiving break and 7 p.m. on December 17, I needed to write 50-ish pages of original, A-worthy work. Yikes!
Here I need to interject that I am a diligent, self-motivated student. I had worked consistently on these papers for the previous three months, visiting my professors during office hours, sending countless emails with questions, and sitting at my computer, reading, and typing away. But because this was my first semester of grad school, I was constantly learning new things, and all the new things I learned needed to be incorporated into my final papers. More often than not, I would be forced to start again from scratch. So, while the continual epiphanies were good in theory, in reality they were challenging. Because of this, I had approximately three weeks to get from square one to 50 pages of polished, finished product. Fortunately, I finished my 10-page paper for "Advanced Study in History" with relative ease and submitted it on December 11. This left me with less than one week to finish the remaining 40 pages of my first semester—15 for "Revolutionary France and Napoleon" and 25 for "Reformation Theology and Historiography." Here are the highlights of the final stretch of my semester:
Monday, December 10: I ask my mom to change my Facebook password, so I won't get distracted. Goodbye, social media; hello, 16th- and 18th-century dead people.
Wednesday, December 12: I wake up early and work all day, pausing only to do a much-needed load of laundry. At 7 p.m., I arrive at my small-group Bible study's Christmas party. At 7:04 p.m., I have an unexpected miniature breakdown. Under the supervision of a friend, I bawl for 15 minutes in the backseat of my car. My mascara is gone, but I feel significantly better.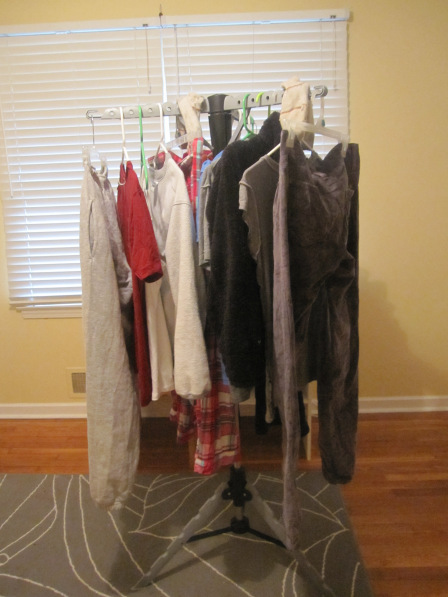 Thursday, December 13: I wake up early and work all day again, stopping only to visit my Reformation professor's office and ask some last-minute questions. Sick of working in my room, I turn the kitchen table into a paper-writing space. I return home and work until my Kamp friend Lydia comes from Florida to spend the night before catching her flight the next day.
Friday, December 14: After dropping Lydia off at the MARTA station, I head home and—guess what?!—work all day (are you starting to see a pattern?). That evening, my Reformation class eats dinner together at our professor's house. Social interaction is a welcome distraction. The thermostat at my house dies, but I don't have time to figure out how to fix it.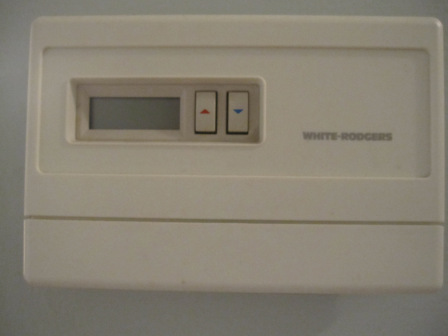 Saturday, December 15: The pressure increases as remaining time decreases. My appetite disappears, and my stomach starts to hurt. Pepto bismal and chicken broth suddenly sound delicious. I also drink approximately 5 cups of coffee. Tired of sitting for a week straight, I run for an hour, logging exactly 7 miles. Around 7 p.m., I realize that I have more to do than I can possibly get done, so I psych myself up for what will become an almost all-nighter. More coffee and pepto bismal. Yum. Unable to keep myself awake, I fall asleep around 3:30 a.m. after setting an alarm for 7.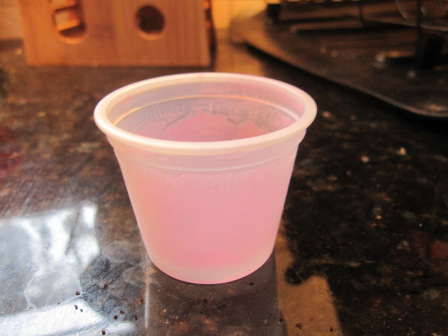 Sunday, December 16: Unfortunately, my alarm does not go off. But fortunately, my body jolts awake at 8 a.m. After brewing another gigantic pot of coffee (and dressing it some vanilla creamer from the massive bottle my roommate so kindly left me; thank you, Sarah!), I settle in to work again. T-minus 33 hours until the world—or at least my semester of grad school—ends. Again, I work all day, pausing only to attend the evening service at my church. After coming home from church, I brew yet another massive pot of coffee and settle in for another incredibly late night. Around 12:30 a.m., I find myself nodding off, but I fight through the exhaustion by having a one-person dance party in my kitchen to the Kamp classic "Go Buck" by Flame. At 2:30 a.m. though, my brain is done for the day. I fall asleep only after making sure that my alarm for 6:30 will go off this time.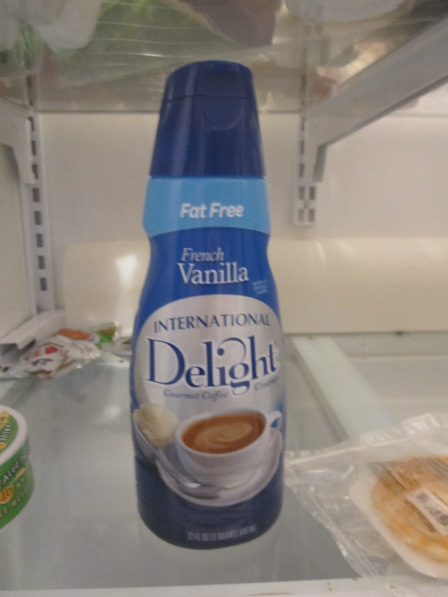 Monday, December 17: The final stretch is here. The clock is ticking as the hours dissolve into single digits. Mercifully, all I have left is some editing, part of a conclusion, and citations. Needing a mental distraction, I half-watch, half-listen to a movie in the background as I add the citations. All seems well. I drink more coffee. At 3:45 p.m., I finish the citations and edits for my Reformation paper only to discover that, because of my editing, my paper is now a page and a half short with a little over an hour left before it's due. Frantically, I manage to come up with another 750 words to fill the gaping void. At 4:56 p.m., I email the finished copy to my professor. I work another hour and forty-five minutes on the French Revolution paper. Finally, it's done and submitted. I meet my friends at a burger joint and enjoy my first real meal in three days.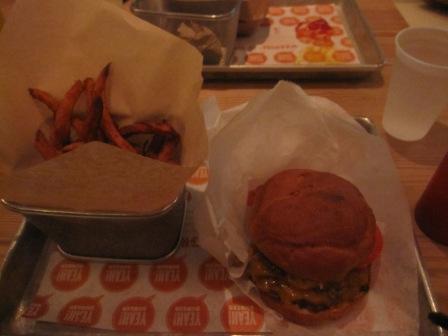 Monday, December 17 at 9:25 p.m.: After dinner with my friends, I wheel an over-sized suitcase full of books to the library where I exhaustedly, euphorically, and half-unconsciously drop them two-by-two into the return slot. I wheel it empty back to my car. My first semester of graduate school is finished. Praise God!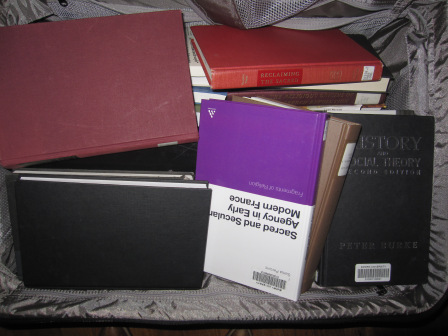 As you can see, the final few weeks of my semester were a wee bit crazy. In fact, on multiple occasions, I wondered if I was going crazy. But even in the midst of the late nights, emotional breakdowns, and pots of coffee, I experienced an incredible peace. I knew that God was with me, that He was helping me, and that everything would be just fine. I didn't need to worry or freak out because He was taking care of me. Together, we could do this; all I needed to do was rely on Him.
I know that the first semester of grad school is a relatively small trial compared to challenges that many people face. But I'm learning that it's not the size of our struggles that matter; it's the size of our God that counts. Although circumstances change, our God never does, for He is the same yesterday, today, and tomorrow. And He's always with us, no matter what we're going through–be it divorce, cancer, abandonment, heartbreak… or a really hard first semester of graduate school. He doesn't despise our neediness, and He never holds our weakness against us. On the contrary, He enters into our humanity and becomes our strength. After all, it's in our weakness that His glory shines best.
So, wherever you are, whatever you're going through, remember that God is with you. Be encouraged and don't give up. Oh, and if you have a blog, try not to neglect it for three months straight. God bless.
---
Stefanie Woodard (@steffikrull) is a PhD Candidate and Dean's Teaching Fellow at Emory University in Atlanta. This story was published on January 14, 2013, on Stefanie's blog, In Plain Sight (available here), and has been published here with her permission.
Comments
You're looking to give wings to your academic career and publication journey. We like that!
Why don't we give you complete access! Create a free account and get unlimited access to all resources & a vibrant researcher community.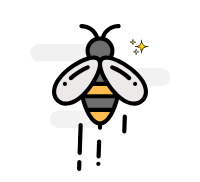 ---
Your Research. Your Life. Your Story.
A magnetic community of researchers bound by their stories
---