10 Survival strategies for the postdoc life
This article is part of a Series
This article is part of a Series
Series
What next? Career navigation advice for PhDs/postdocs
This series shares a host of resources, information, and tips to help you make more informed career choices after your PhD or postdoc. Through our posts in this series, you will know more about different career options available to researchers within and outside academia and develop the most essential skills necessary to start your job search. The highlight of this series is a live Q&A session with academic career coaches where you can interact with experienced PhD career counselors to seek career-related advice.
Read more
---
A postdoctoral position is meant to be an apprenticeship or training opportunity for people who have completed their PhD and want to embark on an academic career. It provides you with the opportunity to conduct advanced research and increase your knowledge of the field (and receive a stipend for it). It also gives you practical knowledge about the responsibilities of a faculty member such as mentoring, acquiring funds, managing daily lab operations, networking with other institutions, etc., and is often looked upon as a stepping stone to a tenure track faculty position.  
But a postdoc also involves a unique set of challenges which many PhD graduates do not anticipate when they apply for a postdoc position. In this post, I look at some of the challenges faced by postdocs and offer tips on how you can avoid them if you are considering postdoctoral research after your PhD.
6 Challenges every postdoc should prepare to face
1. Competition is fierce. With reduced government funding in most countries, tenure track positions are dwindling as universities are increasingly hiring for temporary faculty positions. Thus, the huge numbers of postdocs that are churned out every year find themselves struggling amidst cut-throat competition. Even getting a temporary faculty position might be difficult and many people keep moving from one postdoc position to another before getting a stable job.
2. You may not have enough time. Postdoctoral contracts are usually short-term (up to two years). And the first six months are typically spent in settling down and figuring how things work. So you might find yourself looking for the next postdoc position even before you can complete your research. This could hamper your productivity and affect your professional reputation. Often, researchers move out of academia because of this.
3. Managing finances may be tough. The postdoctoral stipend is a modest one, and it is difficult to sustain on it for several years. And if your life plans during this phase involve starting a family, buying a house, taking care of aging parents, retirement plans, paying off educational loans, etc., things may get a bit difficult for you.
4. Maintaining work-life balance could be difficult. Long and erratic work hours, and sometimes, a hectic travel schedule, make it particularly difficult for postdocs with families. Achieving work-life balance can prove to be a challenge for postdocs who have young children or whose spouses have equally challenging jobs.
5. Relocation could be stressful. If you don't get a faculty position after your first postdoc, you might have to consider a postdoc in a different state or country. For married researchers, this could mean either finding a suitable job for their spouses in the same location, or move alone and work out a long-distance relationship.
6. You may not have a reliable academic support system. Very few institutions have an organized support system or network for postdocs. While many funding agencies emphasize developmental programs for postdocs, these are not always implemented. Besides, in many cases, postdocs do not always receive the benefits that other academic staff members are entitled to.
Naturally, handling all these and many other day-to-day challenges could be extremely stressful. Here are some survival strategies and tips to help you make the most of your postdoc experience and boost your chances of landing a permanent position.
10 Survival strategies to help you cope with the postdoc life
1. Adopt a practical approach to everything. Understand that while the postdoc experience is an enriching one, it comes with several challenges. Mentally prepare yourself to seek the next postdoc position in case you don't get a tenure track position at the end of your first.
2. Work hard but don't overwork yourself. Be ready to work hard and put in your level best, but at the same time, avoid overworking yourself. If you burn yourself out too soon, you might be depressed or frustrated. Make it a rule to avoid working on all weekends.
3. Set short-term goals. By setting short term goals, aim to build a list of excellent publications over time, with at least one or two first-author papers in high impact journals. Your goals could include presenting at the next major conference in the field or collaborating with a leading institute. Review your progress regularly.
4. Network proactively. Remember that every contact you make could prove to be useful. Build a reliable network of peers, colleagues, and seniors who would also be happy to provide positive recommendations for your job applications. Collaboration and networking might also be a help during periods of fund or resource shortage. Also, help others out in times of need. You are part of their network, too.
5. Be active on social media. As a new-age scientist, you should actively participate in academic discussions on social media. Promote your publications on social media as well. Look out for your social media contacts when attending conferences and translate those into personal contacts.
6. Apply at the right time. If you manage to publish your work in a high-impact journal, or if your article generates some interest on social media, start sending applications immediately. Not capitalizing on your achievements could give the impression that you are not ambitious enough.
7. Work proactively on your applications. Send out as many applications as possible as this will increase your chances of getting an interview call. Create a strong academic CV, and ensure that you tailor your CV and cover letter for each application, rather than using generic ones.
8. Prepare for interviews. Understand the different components of the academic interview process and go well-prepared for every interview. Prepare a research talk and practice giving presentations. Going for interviews could be a tiring process, but is a worthwhile learning experience and will make you better prepared and more confident for the next one.
9. Weigh your options carefully. Accept that you might not get a tenure track position immediately after your first postdoc. Although a temporary faculty position does not give you the security of tenure track, it gives you the freedom to stay in science and a decent salary, without the added responsibilities of running a lab. If you have personal commitments such as raising young children, this could work well with you. Additionally, this might eventually open the door to a permanent position.
10. Have an open mind. Apart from faculty positions, there are several other options within and outside academia that you could consider, e.g., research positions in industry and in the non-governmental sector. This infographic lists out 15 interesting career paths available to PhDs and postdocs.
It is true that a postdoc requires you to overcome many personal and professional hurdles, but the struggle is worth it if you follow your passion for research with the right mental attitude. Additionally, if you are a PhD looking for postdoctoral positions, it is good to have realistic expectations and start your journey well-prepared.
Published on: Apr 13, 2016
Comments
You're looking to give wings to your academic career and publication journey. We like that!
Why don't we give you complete access! Create a free account and get unlimited access to all resources & a vibrant researcher community.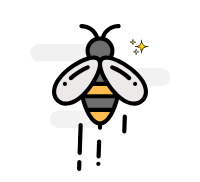 ---
Subscribe to Career Growth
Take a step toward advancing your career by learning more about getting funded, disseminating your research widely, and developing essential skills that will open new opportunities for you to succeed. Subscribe to receive curated content.
---