What next? Career navigation advice for PhDs and postdocs
This article is part of a Series
This article is part of a Series
Series
What next? Career navigation advice for PhDs/postdocs
This series shares a host of resources, information, and tips to help you make more informed career choices after your PhD or postdoc. Through our posts in this series, you will know more about different career options available to researchers within and outside academia and develop the most essential skills necessary to start your job search. The highlight of this series is a live Q&A session with academic career coaches where you can interact with experienced PhD career counselors to seek career-related advice.
Read more
---
Choosing to pursue a PhD or postdoc requires you to make a huge investment. During your program, you invest your time, money, and dreams into doing something you love. Therefore, it is essential for you to ensure that after your PhD or postdoc, you find a job you love. PhD students are often confused and anxious about choosing the right career path after their program. The most obvious choice is between staying in academia to pursue further research/teaching positions and trying out a non-academic career that may not necessarily involve research. In either case, the question "What do I do after my research?" haunts them. We understand your anxiety, and to help you better, we'd like to share some helpful career navigation tips and resources.
This April, we will publish a series of posts aimed at helping you make a more well-informed career decision after your PhD or postdoc. Here're some of the topics we will cover:
Career paths available to PhDs and postdocs, mapped on a visually appealing chart
A detailed analysis of career options available to PhDs from different fields
Tips on how to create an academic CV, prepare for an interview, and make the most of an academic career fair
Quick tips to help foreign PhDs prepare for a successful career in the US
Guidance on how to overcome career-related challenges faced by postdocs
A fun, interactive test to help you identify the career track you are best suited for
Who doesn't want some career guidance! So stay tuned to
Editage Insights
for some useful tips on what you can do after your PhD or postdoc.
Published on: Mar 31, 2016
Passionate about scholarly publishing, always looking to have memorable conversations with researchers and industry professionals across the globe
See more from Jayashree Rajagopalan
Comments
You're looking to give wings to your academic career and publication journey. We like that!
Why don't we give you complete access! Create a free account and get unlimited access to all resources & a vibrant researcher community.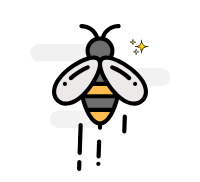 ---
Subscribe to Career Growth
Take a step toward advancing your career by learning more about getting funded, disseminating your research widely, and developing essential skills that will open new opportunities for you to succeed. Subscribe to receive curated content.
---