8 Tips for a successful academic job search
This article is part of a Series
This article is part of a Series
Series
What next? Career navigation advice for PhDs/postdocs
This series shares a host of resources, information, and tips to help you make more informed career choices after your PhD or postdoc. Through our posts in this series, you will know more about different career options available to researchers within and outside academia and develop the most essential skills necessary to start your job search. The highlight of this series is a live Q&A session with academic career coaches where you can interact with experienced PhD career counselors to seek career-related advice.
Read more
---
Landing a permanent academic job is not an easy task. This is largely due to two reasons. More and more universities are replacing tenure track positions with temporary faculty or adjuncts, and this does not correspond to the annual increase in the numbers of PhDs graduating globally. With hundreds of applicants vying for a single position, the competition is intense. You will have to stay ahead of the curve to be able to get a foothold in academia. Even if you wish to move outside academia, you will need to start your preparations early. This post will share tips to help you during the academic job search process so that you feel more confident during and in control of your job search.
1. Start early. You should start thinking about what you want to do next and the career options available in your field early on, preferably by the second year of your doctoral program. Find out where jobs in your field are listed. Attend workshops that educate students about the job search process. Visit the career center of your institution and talk to the counselors there. They will help you chalk out a tentative career plan and will guide you on how to best utilize your PhD training for that purpose.
2. Take up summer jobs and internships. Keep your mind open and try out different kinds of summer jobs, internships, or part-time jobs during the initial years of your PhD, as you have the time and luxury to test the waters at this stage. This will help you find out which areas are of potential interest to you. The career center counselors might be able to help you with internships.
3. Create a professional network. Stay connected with your peers, ex-colleagues, and professors. This includes your graduate school friends who have moved out of academia, and all the acquaintances you have made at your summer jobs and internships. If you decide to move out of academia in the future, they might be able to help you. Your professors, seniors at the PhD program, and people you meet at seminars and conferences might be able to help you if you choose to stay in academia.
4. Know where to find job listings: The best place to find job postings in your field would be scholarly association websites and newsletters. The Scholarly Societies Project contains a searchable database of hundreds of scholarly societies categorized by fields, and can be an effective tool for finding scholarly associations in your field. Some other good places to look for academic job postings are national and local publications and websites such as The Chronicle of Higher Education, AcademicCareers.com, Highered.com, and Academic360.com. You should be familiar with these sources and keep an eye open for interesting job postings during the final years of your PhD.
5. Prepare your application packet in advance: Once your dissertation is complete, consider getting it professionally edited for language to make it look polished. It is then time to prepare the materials for your job application. An academic job application packet typically contains a cover letter, an academic CV, a research statement, a teaching statement, three letters of recommendation, and sometimes, a writing sample and/or teaching evaluations. These are important documents, and you should create these carefully. Get them reviewed by your peers or advisor. Be careful to revise and proofread thoroughly. Start gathering recommendation letters. Remember that all this will take at least 2-3 months' time and make sure your application packet is ready well ahead of the application season.
6. Read and understand job advertisements: Reading job advertisements carefully and understanding their requirements is crucial to finding the right job. Go through the job title, job description, as well as any extra information provided, and list down the qualifications and skills required for a job. See how far your CV matches the requirements. Some online job postings may include information about the institution and testimonials of employees. Make sure you read them as well.
7. Apply for as many positions as possible: While shortlisting potential employers, do not discard job adverts that might not be an exact match with your CV. Try to get in touch with the department to gather more details about the job. Inquire if they would be willing to look at someone with your skill set. If you cannot get the desired information, apply anyway. For jobs that seem a perfect match for your CV, make sure that your CV mentions something to meet each requirement of the job.
8. Submit your applications on time. The entire academic recruitment process from application to the final job offer could almost span a year. Early applications tend to receive more attention as there are fewer applications at the time. So submit your applications in the fall (October-November) of the year prior to which you want to start on a job. Most universities stop accepting applications after January. Generally, invitations for interviews start coming in from January, and may continue up to late March or early April. Read this article to learn how you should prepare for an academic interview.
The academic job search could be a long drawn process and could make you feel demoralized. Therefore, it is important to have a clear focus, self-belief, and confidence. Additionally, having a support system of friends and colleagues makes this crucial phase much easier to deal with.
Published on: Apr 15, 2016
Comments
You're looking to give wings to your academic career and publication journey. We like that!
Why don't we give you complete access! Create a free account and get unlimited access to all resources & a vibrant researcher community.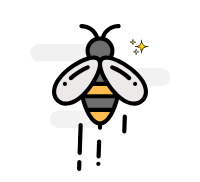 ---
Subscribe to Career Growth
Take a step toward advancing your career by learning more about getting funded, disseminating your research widely, and developing essential skills that will open new opportunities for you to succeed. Subscribe to receive curated content.
---