10 Things you must consider before submitting your manuscript
---
In order to make sure that your manuscript is not rejected outright, you need to create a great submission package that includes everything journal editors and reviewers need to see. This manuscript submission checklist will help you ensure that you have attended to some of the most important things to increase your chances of acceptance.
Download this checklist and pin it up to on your softboard or carry a copy for quick reference.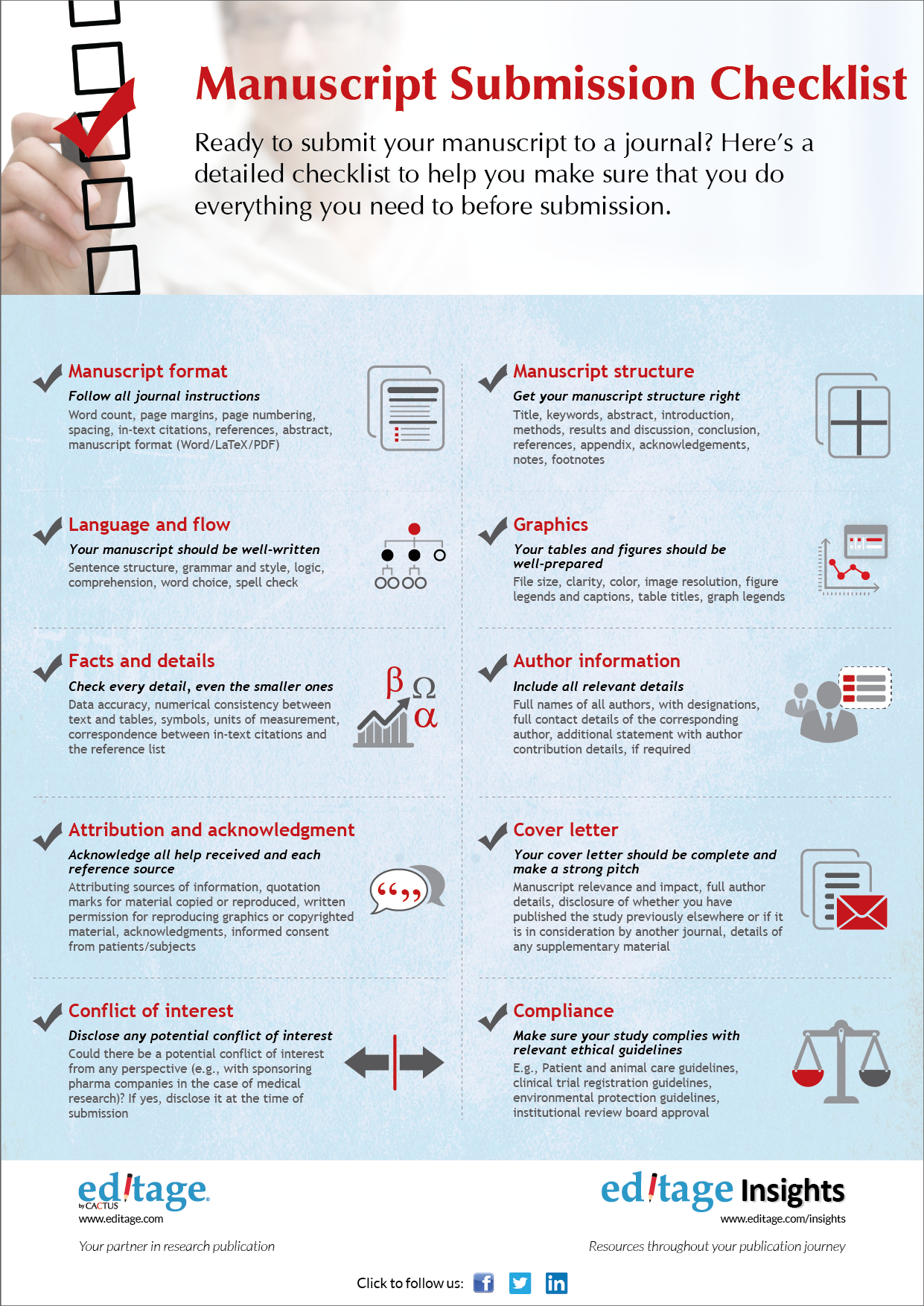 Manuscript Submission Checklist_0_0.pdf
You're looking to give wings to your academic career and publication journey. We like that!
Why don't we give you complete access! Create a free account and get unlimited access to all resources & a vibrant researcher community.