3 "Principles of transparency" to help authors assess journal credibility
---
The Committee on Publication Ethics (COPE) produces guidelines and documents that assist publishers, editors, and editorial board members in conducting themselves ethically and professionally in the management and business practices of scholarly journals. One of COPE's documents is entitled "Principles of Transparency and Best Practice in Scholarly Publishing." The document, which first appeared online in late 2013, was produced in cooperation with the Directory of Open Access Journals (DOAJ), the Open-Access Scholarly Publishers Association (OASPA), and the World Association of Medical Editors (WAME). It can help scholarly authors evaluate journals prior to submitting articles, accepting editorial board service, or performing ad hoc peer reviews. 
Many open-access publishers seek memberships or listings in respected organizations such as the DOAJ and OASPA, to improve their profile and strengthen their credibility. Unfortunately, some unprofessional publishers try to leverage their memberships in legitimate organizations in the hope that they will appear legitimate as well, and that this "legitimacy by association" will attract more article submissions and therefore more revenue. The Principles of Transparency assist these organizations in vetting membership applications from publishers.
Predatory publishers often lack transparency in their operations, and some even are dishonest. For example, publishers may claim to be based in the United States or the United Kingdom, when in fact they are not, hoping that authors will be more likely to submit papers to a journal based in one of these countries.
The COPE document lists 16 "principles of transparency," of which I think the following three are most significant in the context of questionable publishers:
1. Principle number 2 says, "Journals shall have editorial boards or other governing bodies whose members are recognized experts in the subject areas included within the journal's scope." This is precisely where many journals fail, because very few of the fly-by-night journals have editorial boards with recognized experts. In fact, it is not uncommon for predatory publishers to add the names of scholars to their editorial boards, without the knowledge or permission of these experts. This, however, is not a failure of transparency; it is outright deception.
2. Principle number 5 states that "Copyright and licensing information shall be clearly described on the journal's Web site, and licensing terms shall be indicated on all published articles, both HTML and PDFs." Many scholarly publishers do not include licensing terms on their published articles. In fact, I also frequently see contradictory licensing information on some article PDFs, for example, a statement saying "all rights reserved" next to a Creative Commons CC-BY license that allows unrestricted use of an article.  
3. Principle number 15 is very important, especially for researchers seeking to increase the impact of their work through open-access publishing. The principle states, "A journal's plan for electronic backup and preservation of access to the journal content ... in the event a journal is no longer published shall be clearly indicated."
This third point is important for two reasons:
First, for journals using the gold open access model, authors are paying publishers to publish their content, and the articles should therefore never go unpublished. More importantly, paying for publication should be understood to include the perpetual availability of the published content.

Second, the presence of electronic backup services could be a useful indicator of publisher credibility. Most low-quality and questionable journals have no plans for backup, and they sometimes lose their content or go out of business, with all their content lost forever, to the detriment of submitting authors.
While authors can and should be on the lookout for these three principles of transparency in the publishers they evaluate, it's still possible for publishers to pretend that they follow all of the principles of transparency, adding text to their websites that appear to fulfill all the guidelines. Therefore, before submitting their manuscripts, it's important for authors to take the time to fully evaluate journals on multiple counts, and to familiarize themselves with tricks predatory publishers use to dupe authors.
Published on: Sep 30, 2014
Founder of the now defunct Beall's List of Predatory Publishers. Known for his work on increasing awareness of and discussions around predatory open access publishing.
See more from Jeffrey Beall
Comments
You're looking to give wings to your academic career and publication journey. We like that!
Why don't we give you complete access! Create a free account and get unlimited access to all resources & a vibrant researcher community.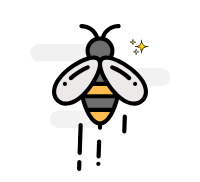 ---
Subscribe to Journal Selection
After writing a research paper, the next step is to find the right journal to publish it. Subscribe and get curated content to find the perfect journal that will give impetus to your research paper and your career.
---