4 Ways to improve science communication: Takeaways from ScienceComm'2018 conference (Part 2)
---
In my previous post, I spoke in detail about some of the interesting topics discussed at ScienceComm'18 India. In this post, I would like to share some key techniques I learned about that could be used to improve science communication and engage a crowd that may be diverse and unfamiliar to the subject.
1. Shoot for science! Telling stories through the lens.
In this talk, Prasenjeet Yadav, a molecular ecologist turned photographer and currently a National Geographic Explorer, took us through a mesmerizing presentation of how photography can bring a different perspective to narrating complex scientific research. He talked of his journey from an NCBS graduate studying the molecular basis of tiger migration to a photographer with National Geographic. He got to the heart of the matter when he said his mother didn't understand why he was studying tiger poop in the lab, but with photography, he was able to convey to her what his research really was all about!
He then shared a few of his published stories on bird evolution and the conclusion that windmills may really not be that ecological when you go into the nitty-gritty of how they do affect the biodiversity in the area. His photographs brought the stories to life and made the science easier to understand.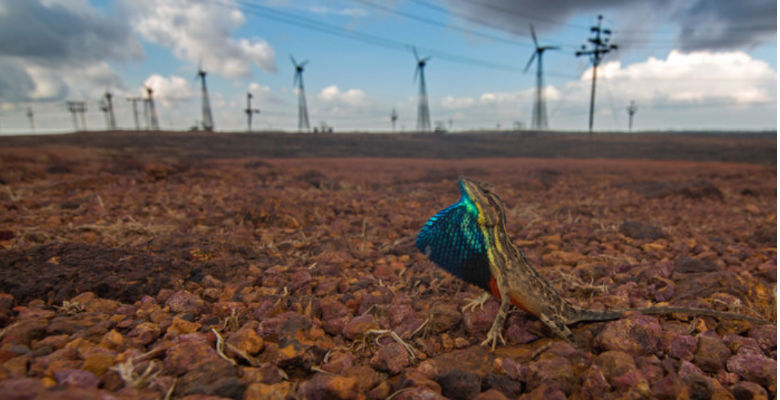 Windmills of the Chalkewadi plateau in the Satara region in Maharashtra, India, where birds get entangled in the windmills and therefore have started avoiding the area completely. This has resulted in the increase in the population of these lizards. Interestingly, due to an increase in their populations, there are significant changes in the physiology, morphology, and behavior of these lizards in the past 2 decades. This image shows how one photograph can grab the attention of the reader and carry someone into the heart of the tale.
A single photograph can be enough to capture the attention of the reader! But getting that single photograph can be arduous, taking several hours, and sometimes, even several days or weeks.
Prasenjeet has started many initiatives to teach photography to scientists to encourage the next generation scientists to be more involved in the art of telling stories through the lens.
2. Talking funny: Bringing humor in your science presentation
Laughing is good, right? Creating a fun atmosphere for your audience can relax them and make them more receptive to the science you would like to communicate to them. Jagdish Chaturvedi, an ENT surgeon at Fortis, Bangalore, had us in splits from the moment he walked onto the stage.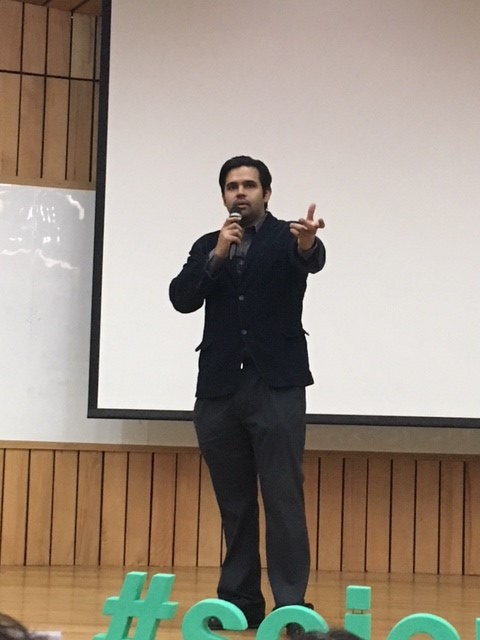 He deconstructed his talk and shared some tips on how to bring humor into the public presentations and speeches. He shared the following key points:
a. Set the correct mood early on in the talk.
b. Introduce yourself before moving to the topic you want to discuss.
c. Use appropriate body language. If your talk is informal, stand in the middle of the stage to reach out to the entire audience and make eye contact.
e. Be spontaneous and address things that happen during the talk, even if they are unexpected.
3. Science through Images: From Woodcut Engravings to Viral Memes
As yet another mode of science communication, Leslee Lazar, a neuroscientist from IIT Gandhinagar, discussed the history of using illustrations. He shared with us visuals from early civilizations and the first scientific illustrations to how data is depicted today; the evolution of illustrating qualitative data to quantitative data to showing reconstructed data from 2D images to 3D images.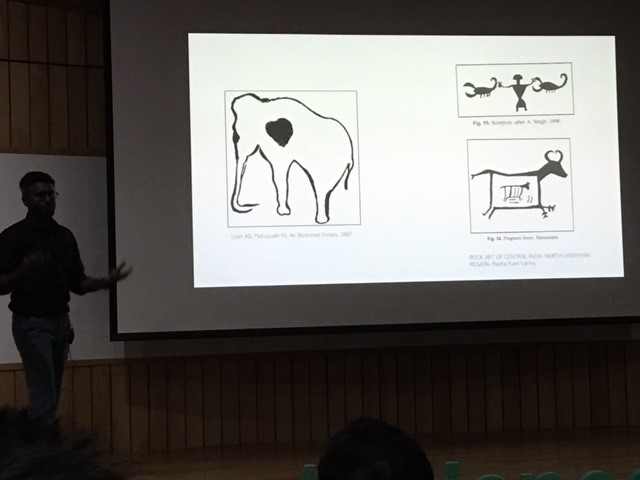 How early civilizations used illustrations to communicate
Today illustrations are widely used to summarize key findings and journals often request graphical abstracts, video summaries, and art. Memes and cartoons have also taken center stage in communicating the current to a global audience.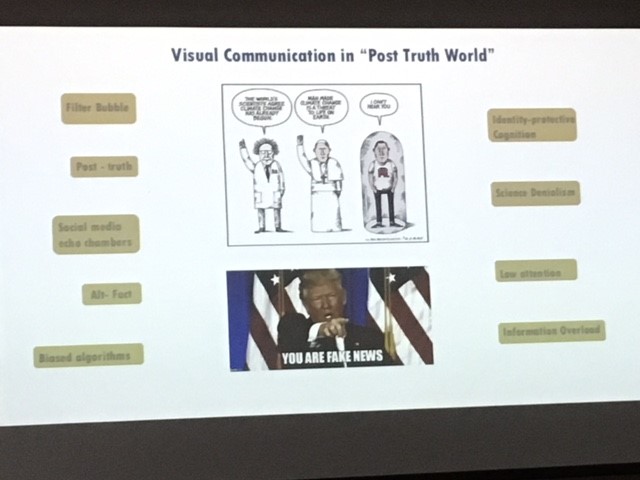 He mentioned that several internet tools are available for creating illustrations.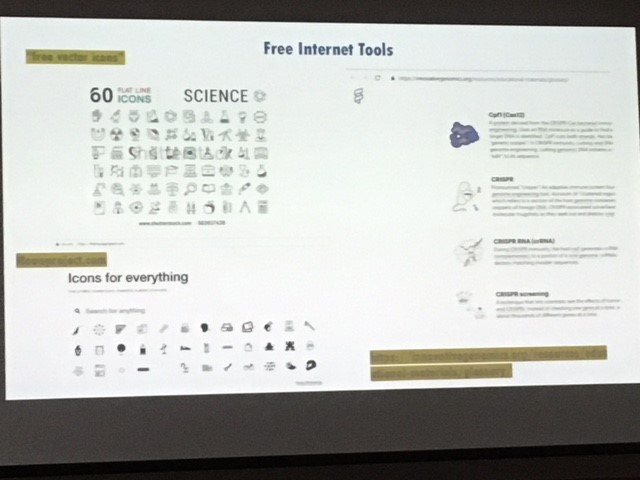 Using illustrations to narrate something that is happening to someone at a certain time can help the audience relate better and be more engaged in the story.
4. Science and Fun? Finding the Intersection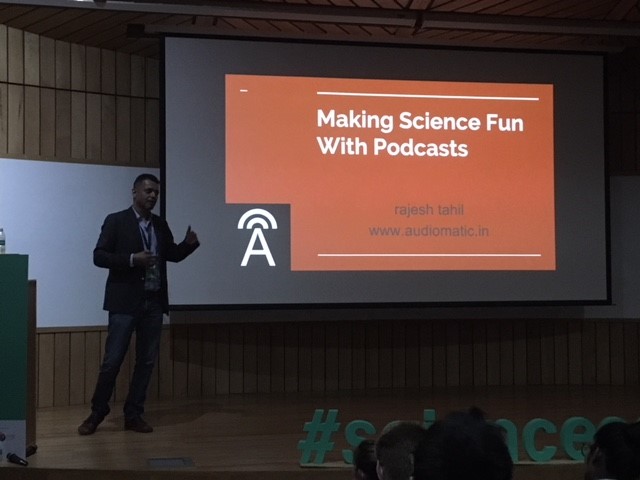 For the final mode of making science communication fun, Rajesh Tahil, Co-founder of Audiomatic Podcasts, talked to us about the increasing interest in podcasts. As our lifestyles get more and busier, podcasts have become an easy way to stay in touch with the current news. Podcasts for science stories are gradually gaining popularity and Rajesh is very passionate about promoting podcasts as a medium of oral storytelling for science stories.
As the day was coming to an end, I felt that this is an exciting time for scientists who want to reach out to a wider audience and engage it with various ways to disseminate complex research. This conference gave me an opportunity to really appreciate that science communication is a field of its own that is rapidly expanding. How we use it is in our hands now!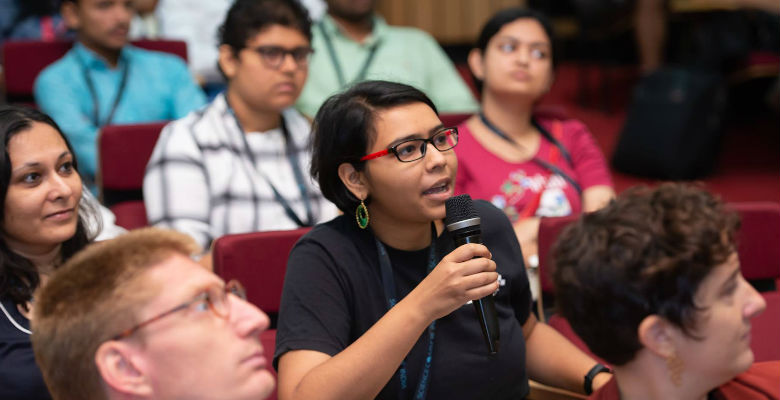 I did not ask this question, but I made it in the picture!
Related reading:
Published on: Oct 25, 2018
Comments
You're looking to give wings to your academic career and publication journey. We like that!
Why don't we give you complete access! Create a free account and get unlimited access to all resources & a vibrant researcher community.