5 Skills to become a self-reliant researcher in 2021
---
Researchers are unique in that they follow their curiosity and inspiration, which sets them on a path of discovery. Pursuing one's passion is immensely gratifying, but a researcher's journey can often be bumpy. Exploring the unknown involves risks and setbacks, and yet researchers undauntedly work hard to succeed. Along with motivation, successful and self-reliant researchers possess some skills that help them stay ahead of the curve. Whether you're just starting out or are an experienced researcher, I believe you should acquire and whet your skills. I've handpicked five that I personally think are essential for researchers. Are you ready to find out what these are?
1. Writing skills
Whether it is writing research papers, cover letters, or a research proposal, to write persuasively researchers have to thread together a story through their writing. An inadequate grasp of writing skills can affect the impact you wish to have on readers; in fact, incomprehensible writing can leave readers frustrated and confused. To make the desired impact, researchers should structure their identify the areas where they need help – whether they find it difficult to structure their writing, write grammatically correct sentences, or something else – and work on them. One of the easiest ways to learn how to write effectively is through professional online courses, which allow you to learn any work at your own pace.  
Recommended learning course:
2. Communicating effectively
Great ideas come to life only when they are expressed! Good communication skills are crucial for researchers to share their thoughts, build relationships with peers, and engage with their readers or audience. Researchers who hope to make themselves and their research visible should make a conscious effort to get better at communication. Conferences and other public appearances are some great opportunities for researchers to talk about their work and leave a mark on the audience. This can open up a host of opportunities for them. Therefore, knowing how to present your ideas and thoughts confidently can go a long way in helping you become successful.
Recommended learning course:
3. Management skills
Chasing deadlines is a researcher's worst nightmare! As researchers, you need to work on a multitude of things at the same time. This can cause a lot of stress and anxiety, which can be avoided if you organize and plan ahead of time. One area where researchers often struggle is planning their publication as it can take a while . Chalking out your plan and working backwards to ensure you reach you fulfill your commitments. If you find it difficult to manage your tasks, you can take up courses that provide tips especially for researchers.
Recommended learning course:
4. Creative thinking
Creativity lies at the heart of research. Researchers have to be creative when it comes to finding a research question to work on, spotting patterns in data, coming up with novel solutions, etc. Moreover, they constantly need to reinvent themselves when they meet dead ends in their study. However, often the immediate goals such as submitting a paper, writing a grant proposal, etc. tend to override the creative aspect of research. Try to keep your creativity alive as it will empower you to take up new challenges and get the results you always hoped to achieve.
Recommended learning course:
Masterclass: Creative thinking for research unlocked
5. Ability to work under pressure
From the discussion we have had in this article, it's easy to deduce that researchers have to deal with a lot of pressure. From coming up with a novel research problem to writing a research paper to promoting the research findings, researchers juggle several tasks. At times, you may face unprecedented situations such as the on-going pandemic or face criticism for your work. Instead of feeling dejected, you should learn from your mistakes and find a new way to reach your goals.
Recommended learning course:
How to thrive as a researcher, through and beyond the pandemic - A crucial mental health guide
Becoming self-reliant and successful in research requires continuous self-work. The daily pressures and commitments often come in the way of our learning, but keep working on yourself. We've suggested some great resources for you throughout the article, but if you are looking for more learning programs to polish your skills, you can access 90+ expert-led, certified programs on the R Upskill platform.   
Sneha's interest in the communication of research led her to her current role of developing and designing content for researchers and authors.
See more from Sneha Kulkarni
Comments
You're looking to give wings to your academic career and publication journey. We like that!
Why don't we give you complete access! Create a free account and get unlimited access to all resources & a vibrant researcher community.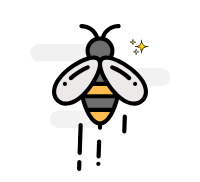 ---
Subscribe to Conducting Research
Conducting research is the first and most exciting step in a researcher's journey. If you are currently in this stage of your publishing journey, subscribe & learn about best practices to sail through this stage and set yourself up for successful publication.
---