5 Things to consider when choosing a literature search tool
---
Every great story has a beginning. Your research story is no different. A powerful research topic that attempts to solve or bring light to real-world problems starts by identifying the right research gaps. But with so much research being done, how can you sift through millions of published papers to find that one missing piece of the puzzle?
Over the past several years, the scholarly publishing industry has seen a gradual move to digital, which has changed how research is published, disseminated, and consumed. From setting up e-libraries to stopping journal print versions, using social media for research dissemination, and building specialized apps and tools for literature search, we're seeing a transformation in these core academic processes. While clearly visible at a macro level, these changes have also found their way into researchers' daily habits, changing for instance, how researchers read research and keep up with new publications. It's not surprising then, given our evolving digital habits with a focus on convenience, that you can find several online resources to aid literature search.1
But with a wide variety of available scientific literature search tools, repositories, search engines, databases, and more, how do you pick the best one? This article will help you make that choice by listing all the things you should be looking for when selecting a literature search tool that works for you. Ideally, it should help you…
1. Read relevant and recent literature
Perhaps one of the biggest challenges authors face while conducting a literature search is finding information that is current, relevant, and reliable. Moreover, the literature search tool you choose must be built primarily for this purpose. A quick search on Google's search engine for keywords related to your topic will give you lots of results, but they are NOT optimized for a researcher conducting a literature search.
An added advantage is if your search tool readily matches your research interests with the articles you see and read. Personalization is key for a smooth search. In fact, some AI-powered search apps give you a social media app style article feed, which populates your screen with articles related to your research domain without you even having to input keywords! Other tools and databases also allow you to fine-tune your search results by using filters to search by year, author name, journals, relevancy, or recency. Such features help you stay organized and updated, while minimizing time-consuming searches.
2. Track and manage your bookmarked papers
The whole point of searching for research is to find what's most relevant to your study, organized in a way that makes it easily discoverable and ready to refer to in the future. Imagine this: when you're highly focused and motivated, you end up skimming through a number of studies in one go, eagerly copying links on your notepad, Word documents, or your messaging app, only to look back at it in a few days to notice that something's missing. You recall the novel study design used in that one article you read, but not its title, (of course) and after inefficiently trying every link you've jotted down, you give up with a disgruntled sigh.
This scenario is all too real and all too dreadful; and most of you will likely identify with it. As a busy academic, it is critical but not always easy to stay organized. Fortunately, today, some AI-powered reading tools allow you to create your own library based on your reading preferences, with daily recommendations and an easy option to track of all your read and bookmarked papers. This ensures you don't miss any crucial piece of research and makes it easier to find important articles in the future.
3. Browse abstracts with access to full-text articles
Article abstracts are a rich source of relevant keywords.2 Furthermore, they are quick to read and can summarize an entire research paper. In fact, while doing a literature search, many researchers often scan through abstracts to determine the relevance of a paper before deciding to read the rest of the article. It's a faster, easier, and more efficient way to check if a paper is relevant to your work.
However, once you've found an article that is relevant to your research topic, you need to get your hands on the full text, especially if you're looking for methodologies, technical data, measurements, study design, etc. This makes it essential for an ideal literature search tool to also include an option that allows you access to both abstracts and also full-text published articles.
4. Form good literature reading habits
With more and more research being published every year, something as fundamental as identifying a unique research gap becomes increasingly tough. Finding a research topic that is both original and interesting is not possible without consuming scientific literature on a regular basis. Here, skimming through relevant research in your field of study daily gives you better exposure to novel findings. Moreover, this habit will also help you refine your research topic and determine if the findings you wish to publish will be of interest to other scientists.
Sifting through heaps of literature in any given field can be time-consuming, laborious, and messy; waiting to start once grant season begins or just before you need to submit your dissertation is not good enough. Using a smart literature tool that gives you relevant reading recommendations every day, and notifies you so that you maintain your daily reading schedule, is essential. Remember, even a single article read during your daily commute or lunch break can help you keep up the momentum and develop literature search as a specialized skill, one day at a time.3
5. Find everything you need in one place
Anyone conducting a literature review knows or has been advised about the importance of a comprehensive search. And a lot of researchers interpret this as "search everywhere". But today, we have massive digital repositories and specialized research tools for this. Therefore, conducting an effective literature search requires you to only find that one tool or app that combines great features with a large article database.
Gone are the days when a researcher is expected to scour through multiple platforms to find relevant content; with this process you often come across the same content again and again, which reduces your efficiency. On top of that, there is still a chance you'll miss a crucial piece of research that could help you with your research. In short, to search more effectively, look for a search tool that gives you access to a large, continually updated database, ensuring you cover more ground.
One literature search tool that has it all
Every individual will have a different search strategy, a combination of tools and approaches that will help you meet your own search objectives. But finding something that makes this process easier, saves time, and minimizes stress is a win-win-win. While we've given you some guidance on how to choose a tool that makes literature search simpler, the obvious question is, "Where do we find a tool like that?" Here!
Co-created with researchers to optimize literature search and reading, R Discovery uses state-of-the-art technology by UNSILO and Scholarcy to give you a rich research reading experience. Not only does it check all the boxes for a good literature reading app, but it also offers many novel and unique features. Here's what you get when you download the free R Discovery app:
Access to 5.6 million research topics and 80 million+ publications from 32,000 journals
3 Daily reading recommendations based on your research interests
Article abstracts, full-text option, and paper highlights that summarize entire articles in a few lines
A personalized feed with highly relevant papers, recently published literature, and related reading suggestions
Convenient filters to fine-tune your search and get optimized reading results
Regular updates and notifications so you don't miss out on important research
Easy bookmarking and library import option for platforms like Mendeley and Zotero
Finding the right literature at the right time is crucial for your own research, but it should not cost you such a significant amount of time and effort. It is time to break the endless cycle of searching for research with R Discovery, which aims to make literature search easier, smoother and more exciting!  Click here to know more about R Discovery, or download the free app from Google Play or the App Store.
References
E. George, Changing Trends In Research Discovery And Consumption In A Digital World. Blog – Researcher.Life, 2021. Retrieved from https://researcher.life/blog/article/digital-research-discovery-consumpt...
J. Lin, Is searching full text more effective than searching abstracts? BMC Bioinformatics, 2009. Retrieved from https://bmcbioinformatics.biomedcentral.com/articles/10.1186/1471-2105-1...
M. Awati, 7 steps to a more effective literature search [Free downloadable handbook]. Editage Insights, 2021. Retrieved from https://www.editage.com/insights/7-steps-to-a-more-effective-literature-...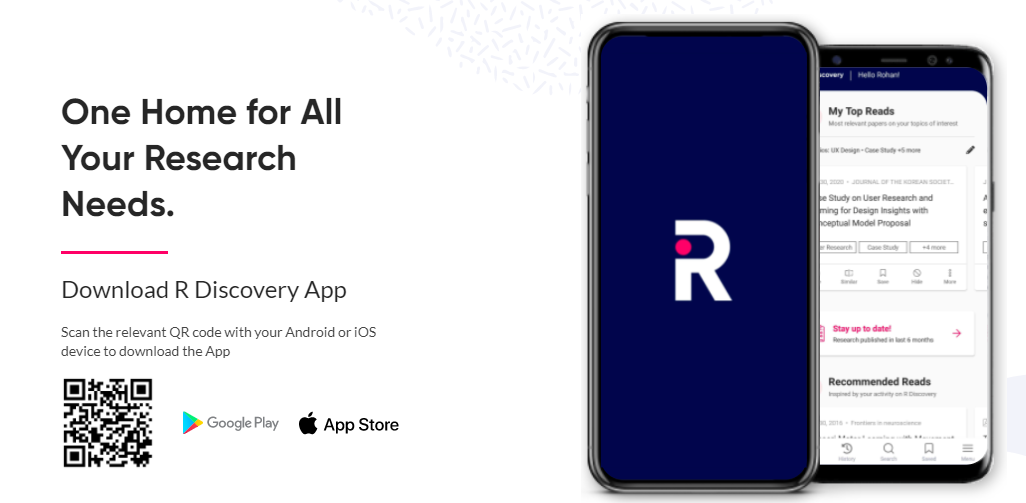 Comments
You're looking to give wings to your academic career and publication journey. We like that!
Why don't we give you complete access! Create a free account and get unlimited access to all resources & a vibrant researcher community.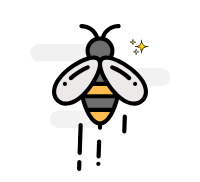 ---
Subscribe to Conducting Research
Conducting research is the first and most exciting step in a researcher's journey. If you are currently in this stage of your publishing journey, subscribe & learn about best practices to sail through this stage and set yourself up for successful publication.
---