5 Things you must do before and after your research
---
Conducting research is a challenging and long-drawn process. You have to plan each step meticulously to ensure that you don't leave out any important details. This infographic lists five important things you must do before and after your research.
Feel free to download a PDF version of this infographic and use it as a handy reference.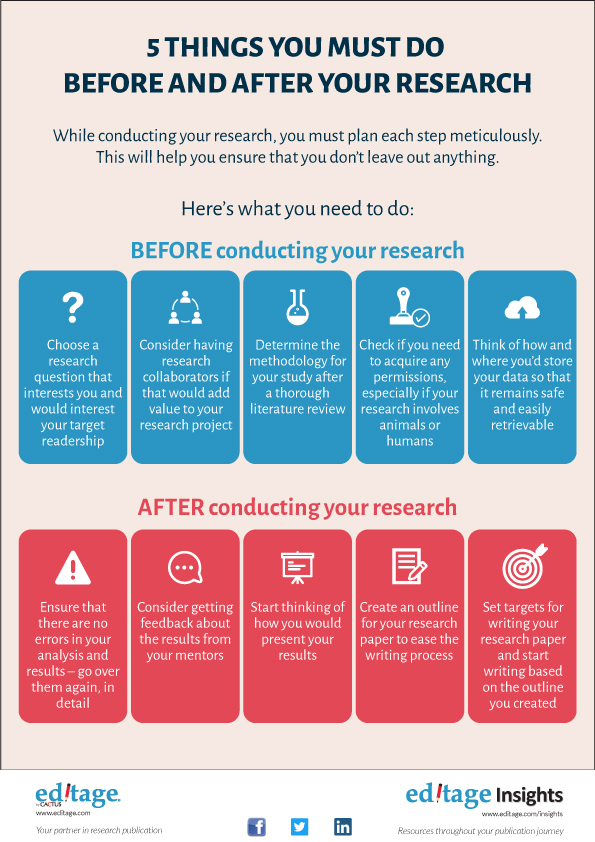 5 Things you must do before and after your research_0.pdf
You're looking to give wings to your academic career and publication journey. We like that!
Why don't we give you complete access! Create a free account and get unlimited access to all resources & a vibrant researcher community.