6 Tips for preparing effective tables for a research manuscript
---
In research manuscripts, tables are used to present numerical data, summarize existing literature, present survey questions, or indicate similarities or differences between certain related characteristics in a specific dataset. The following pointers will help you prepare clear, effective tables:
1. Ensure that the title of your table is concise and informative. A lengthy title that does not clearly indicate what your table is about will distract your reader. The titles of a table's columns should also be clear such that they can be viewed without referring to the text.
2. When creating tables using Microsoft's Word, use the table function instead of tabs.
3. If you are repeating the same data in two or more tables, consider combining tables with repetitive information or deleting those that may not be required.
4. If your table contains a large amount of information, consider combining your data into relevant categories, and include these categories into columns.
5. Another method of managing a cluttered table with extensive data is to include the table within the Appendix section or as supplemental material.
6. Ensure that your table is visually appealing and easy to read: maintain sufficient spacing between columns and rows and choose a simple yet effective layout.
Making sure that the tables in your research manuscript are effective and easy to read will enable journal reviewers and readers to grasp your message faster as well as enhance the overall quality of your research manuscript.
Also read 6 tips for preparing impactful figures for a research manuscript.  
The following article offers a comprehensive tutorial on presenting scientific tables and figures: Tips on effective use of tables and figures in research papers.
Published on: Sep 19, 2014
Passionate about scholarly publishing, always looking to have memorable conversations with researchers and industry professionals across the globe
See more from Jayashree Rajagopalan
Comments
You're looking to give wings to your academic career and publication journey. We like that!
Why don't we give you complete access! Create a free account and get unlimited access to all resources & a vibrant researcher community.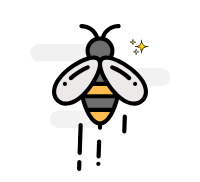 ---
Subscribe to Manuscript Writing
Translate your research into a publication-worthy manuscript by understanding the nuances of academic writing. Subscribe and get curated reads that will help you write an excellent manuscript.
---