9 Inspiring academics who pivoted into non-traditional careers
---
In the middle of your academic journey, have you ever felt that you could contribute to your field in ways other than hardcore research? Or do you feel excited at the thought of expressing yourself in a boundless, creative way? Perhaps entrepreneurship is something you've been considering! Well, there is a vibrant array of career options available outside academia, and transitioning from an academic path to a non-academic career can be an empowering step that opens up a world of exciting possibilities. You can venture beyond scholarly pursuits while contributing meaningfully to a field you are passionate about.
In this listicle, we celebrate the accomplishments of former academics who have embarked on non-academic careers.
1. Kevin McMahon: Magician
Kevin McMahon aka Kevin Quantum was doing his PhD in physics from Heriot-Watt University in Edinburgh when he featured on the television show "Faking It" and successfully convinced a panel of experts that he was in a completely different profession (magician) from what his actual job was (researcher)! That set the ball rolling, and he soon took up performing tricks and presenting magic shows as a full-time profession. McMahon now is a speaker, performer, and showman who merges the realms of magic and science to spark curiosity in the minds of his spectators.
2. Raven Baxter: Science educator, musician, model, and more
Molecular biologist Raven Baxter (or Dr. Raven the Science Maven) from University at Buffalo is a popular science communicator who creates videos and rap music for science education. And she wears many, many hats. A model, influencer, and self-proclaimed fashionista, she has even launched a STEM-themed apparel brand Smarty Pants. Baxter has the double distinction of featuring in Fortune's "40 under 40 in Health" and Forbes's "30 Under 30" for her viral music and work in science communication.
Professionals like Baxter play a vital role in bridging the gap between academia and the general public. Her work fosters a better understanding of complex scientific concepts and promotes scientific literacy.
3. Antoine Hubert: President, CEO, and co-founder of Ÿnsect
With a master's degree in ecology from AgroParisTech in Paris under his belt, Antoine Hubert co-founded Ÿnsect, which produces nutritious and sustainable insect ingredients to feed humans, animals, and plants. He was recognized as an Innovator Under 35 by MIT Technology Review, and his company has been identified as one of the Next 40 companies by the French Government.
4. Mayim Bialik: Award-winning actress
If you're an academic, it is likely that the television series "The Big Bang Theory" features on your list of favorite sitcoms. But did you know that an actual PhD in neuroscience essays the role of neurobiologist Amy Farrah Fowler on the show? Mayim Bialik earned a PhD in neuroscience from UCLA, after which she chose to go back to pursue her passion for acting (she used to be a child actress). Besides, she has authored books, started a podcast, and even written and directed a film.
5. Tarun Joshi: Investor, entrepreneur
As a former scientist at India's Defence Research and Development Organisation, Tarun Joshi worked on exciting projects like designing the flight control systems for "Tejas," a lightweight supersonic fighter aircraft, as well as the world's first biometric ATM. He gave up his research career to become an investor with leading private equity firms. He is an angel investor in several Indian start-ups and has emerged as an industry leader in online retail for gifting and occasions, having founded Join Ventures, a rapidly growing D2C platform.
6. Woojin Lee: Legal advisor
Woojin Lee has a PhD in Neuroscience from the Institute of Neurology, University College London. Realizing that biotechnology corporates need legal experts who have a clear understanding of science, she went on to study law and now works as a legal advisor for biotechnology startups, pharmaceutical companies, institutions, and hospitals.
7. Tim Blais: YouTuber, science education expert
Tim Blais is a science educator, talented musician, and speaker in the field of educational entertainment. He has a master's degree in theoretical and mathematical physics. On his wildly popular YouTube channel A Capella Science, he transforms popular songs into catchy numbers to demystify scientific concepts. By channeling the eccentric and unconventional, YouTubers can play a unique role in science education.
8. Jan Goetz: Co-founder of IQM Quantum Computers
Jan Goetz received his PhD in superconducting quantum circuits from the Technical University of Munich and worked as a postdoc in the same field at Aalto University, Espoo. Goetz co-founded IQM Quantum Computers with some fellow researchers with the aim of developing computers using superconducting technology for second-generation quantum processors.
Goetz exemplifies how transitioning to industry research by spinning out a company offers a chance to apply academic knowledge to real-world problems.
9. Gerlind Wallon: Deputy Director, EMBO
Gerlind Wallon did her PhD in Biochemistry from Brandeis University, Massachusetts, and a postdoc at the EMBL in Heidelberg. As the Deputy Director at EMBO, she works in support of academics at different stages of their careers, managing initiatives such as the EMBO Young Investigator Network and Women in Science activities. Wallon has developed the EMBO Laboratory Management Courses for leadership development. She is actively involved in organizing conferences and working on EMBO policies and finds the job extremely fulfilling.
By embracing alternative paths, former academics bring their unique perspectives and skills to various industries, enriching them with their knowledge and expertise. If you're considering a non-academic career, we hope these stories inspire you to explore opportunities outside academia and find a meaningful career that's right for you!
Sunaina did her masters and doctorate in plant genetic resources, specializing in the use of molecular markers for genotyping horticultural cultivars
See more from Sunaina Singh
Comments
You're looking to give wings to your academic career and publication journey. We like that!
Why don't we give you complete access! Create a free account and get unlimited access to all resources & a vibrant researcher community.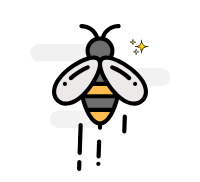 ---
Subscribe to Career Growth
Take a step toward advancing your career by learning more about getting funded, disseminating your research widely, and developing essential skills that will open new opportunities for you to succeed. Subscribe to receive curated content.
---