Your Research. Your Life. Your Story.
A magnetic community of researchers bound by their stories
Every researcher has a story. What's yours?
Adventures of a reluctant field linguist
---
Editor's note: The photographs in the story were provided by the author.
I was carefully packing my clothes and equipment in waterproof bags in preparation for my scoping trip to Babuyan Claro in 2018, and I remember thinking why do I put myself in such situations! Going to a field site for the first time is always stressful, but this was a whole other level of anxiety for me. Babuyan Claro is a remote island in the far north of the Philippines, and getting there involves land and sea travel which, depending on the weather, may take several days. Communication is also very difficult as the island does not have a stable cellular or telephone connection.
I am a reluctant fieldworker because of my social anxiety, and I am not built for adventure (my strongest swimming skill is managing to stay afloat, and I have zero sense of balance), and so I started seriously questioning my career choice of being a field linguist.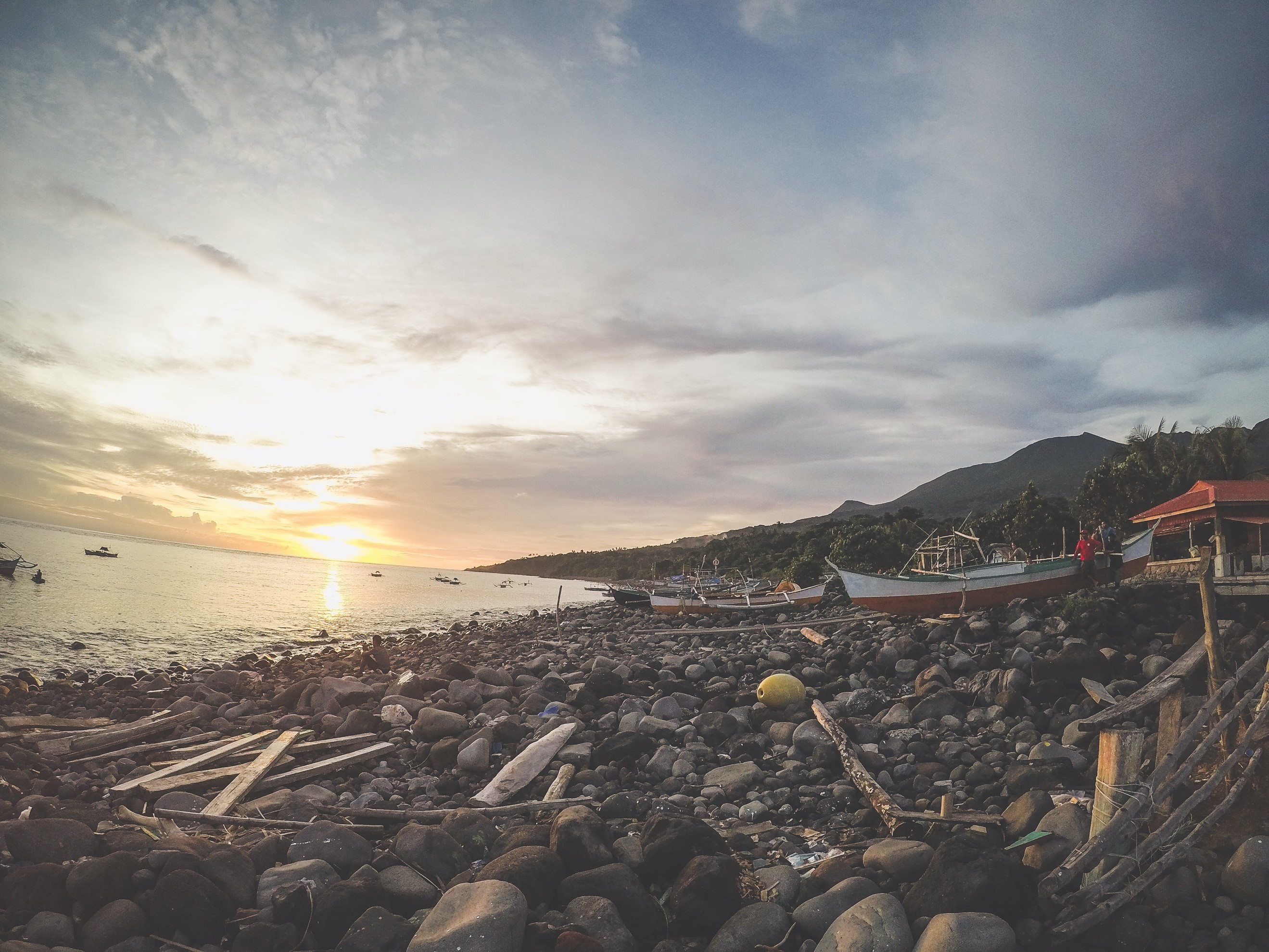 One of Babuyan Claro's volcanoes, Chinteb a Wasay 'cut of the axe,' seen from the coast (2018)
However, many of my most memorable experiences, both challenging and enjoyable, happened in the field. These include tumbling down a slippery hill in Pelaway, Nueva Vizcaya, when I was doing an undergraduate field methods course in 2009, and falling down and spraining my ankle a number of times in Batanes on my way to interviews and recording sessions with speakers. I remember taking a treacherous habal-habal (motorcycle) ride with a colleague in the mountains of Mindoro, and still vividly remember the fear of drowning as huge waves crashed onto our boat on the way back to the mainland after my scoping trip on Babuyan Claro. To this day, I can still hear the wind howling as the country's strongest typhoon in 2018 hit the island when I was there doing my first major fieldwork.
There are also many small but vibrant moments in my everyday life in the field. I cherish my time with kids and them not caring at all whether I understood what they said or not. I love walking around the village and people saying "Hi!" to me as they do with their neighbors. What makes me really proud is when the locals tell me, "hindi ka na mabebenta" (literally, we can't sell you anymore), because I know the language enough to know what they are saying about me. And perhaps my best moment as a fieldworker is when people began to treat me as a legitimate part of the family and the community.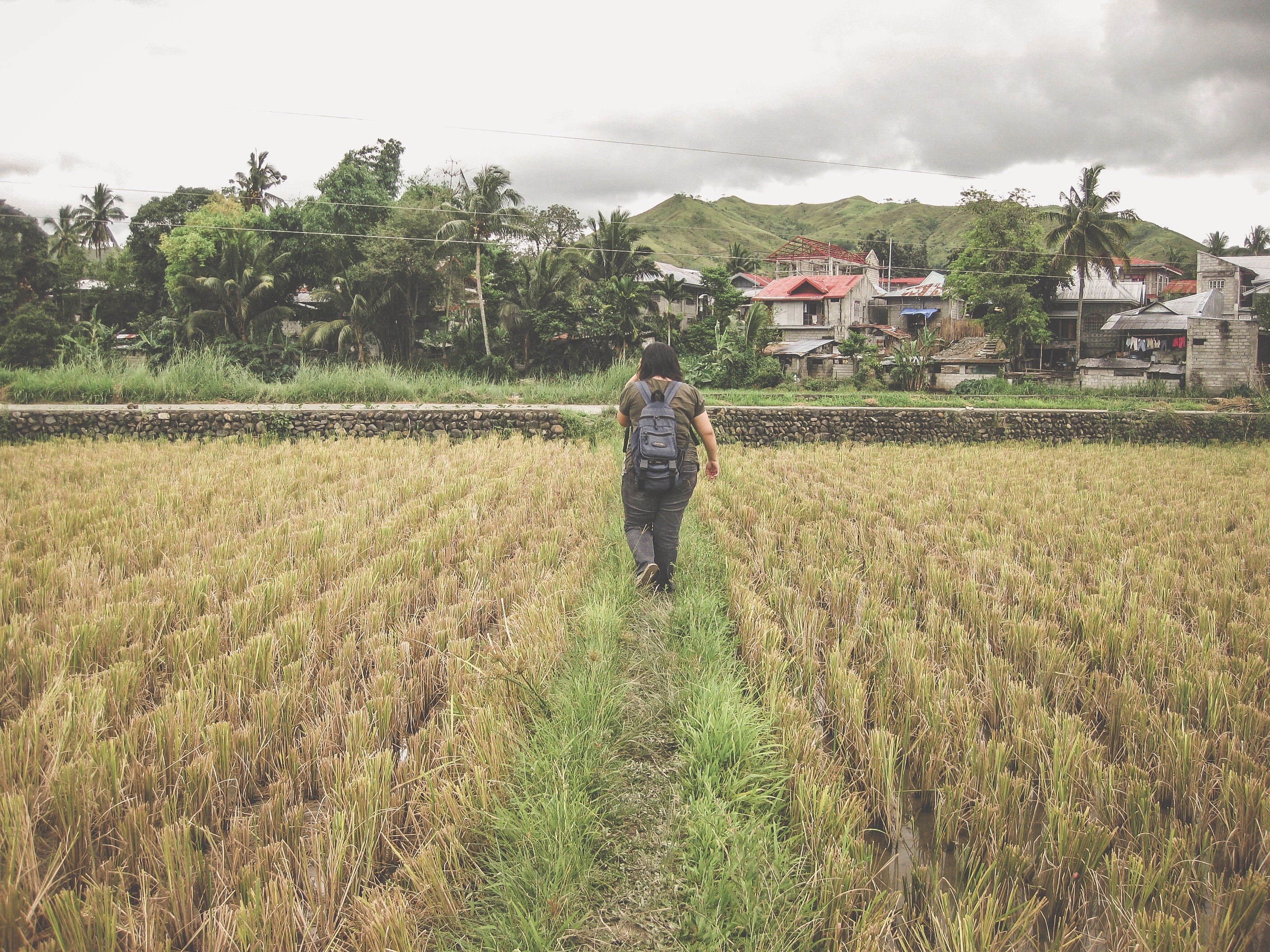 On the way to an interview in Nueva Vizcaya (2009)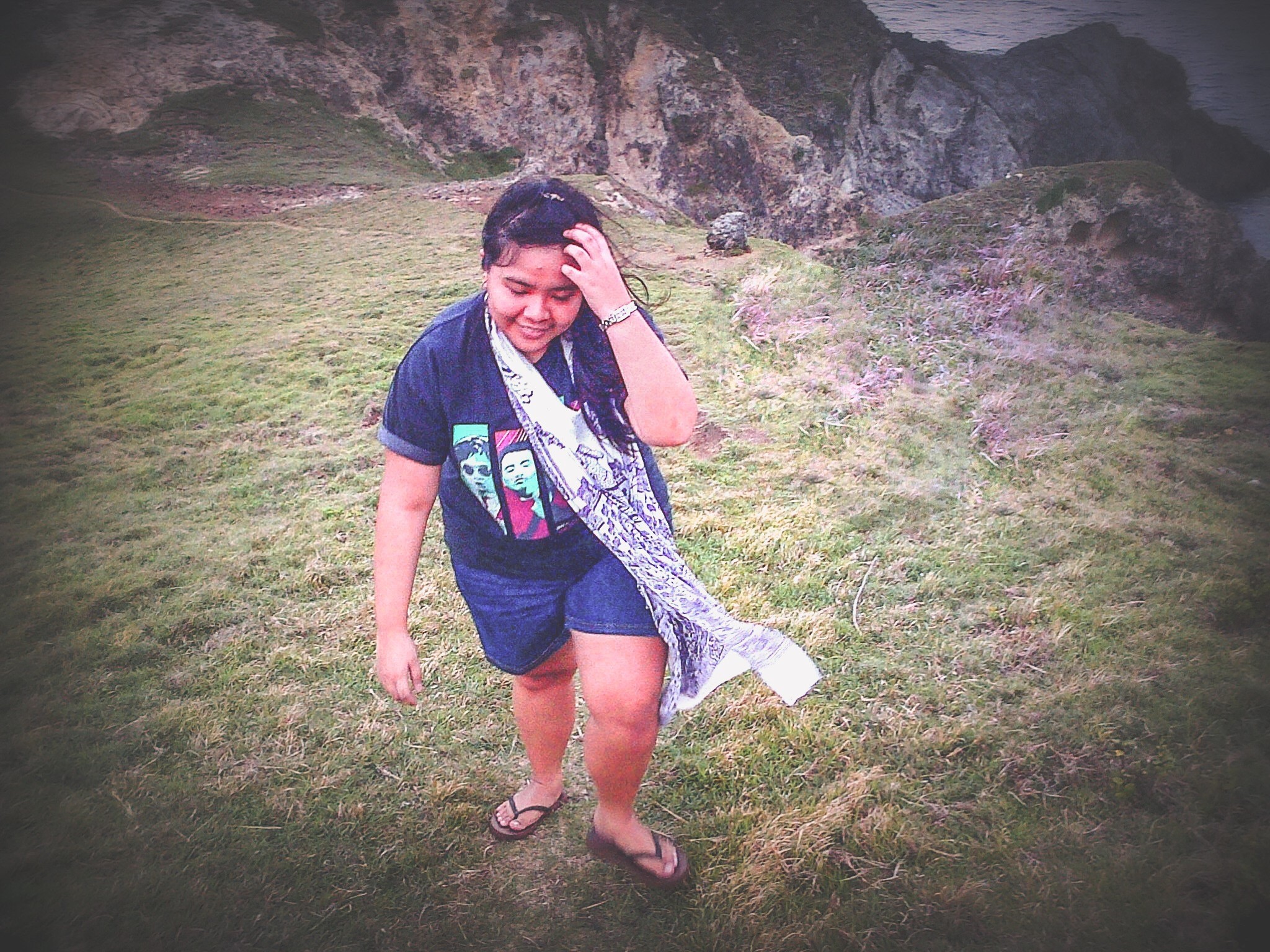 Gave my camera to one of the kids in Batanes and he captured this photo of me (2013)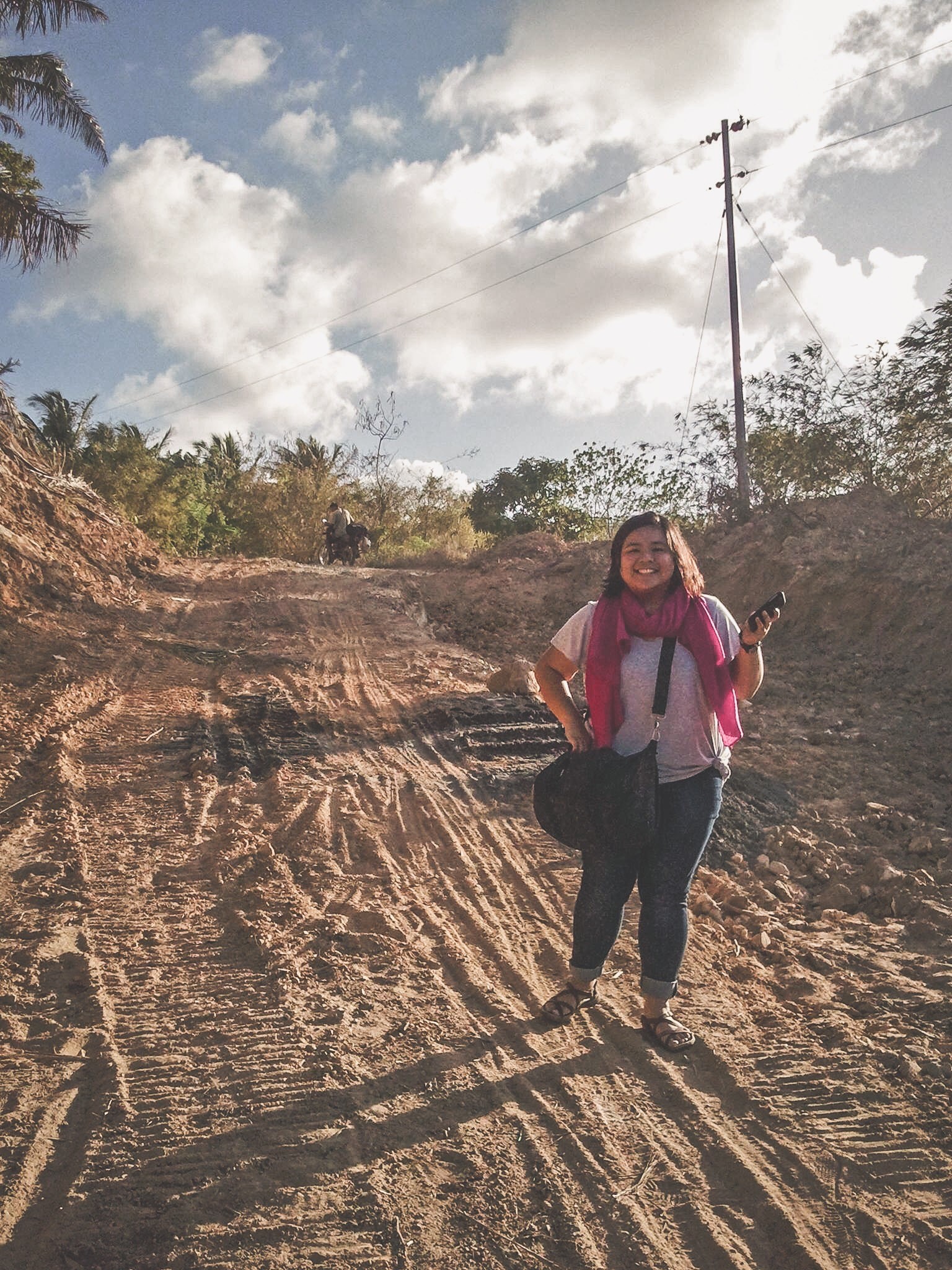 Forced to dismount the motorcycle at a steep point in the mountains of Mindoro (2016)
(Photo by Elsie Marie Or)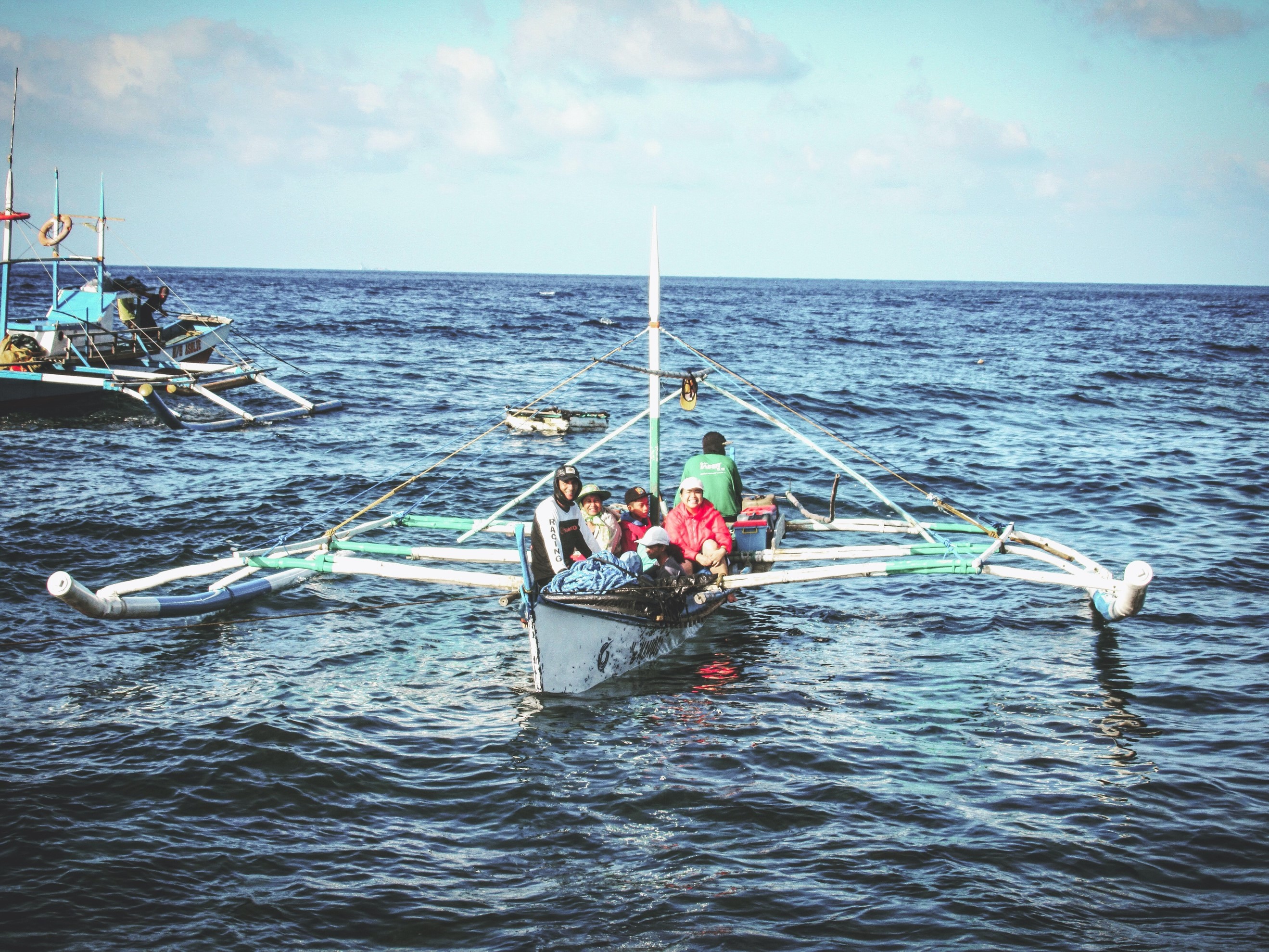 Going home on a small fishing boat after my scoping trip on Babuyan Claro (2018)
(Photo by Judi Maree)
Many of the most valuable and practical life skills that I know now, I learned in the field.
I learned how to tell wind directions, hunt and cook forest snails and mushrooms, look for good firewood to be used for cooking, and even how to do basic chores I should have learned as a child.
Coming from a life of privilege and growing up as a sheltered kid, having to learn these skills in adulthood was embarrassing, especially when I saw kids in the community expertly doing the things I've only just begun to learn. But there was never a moment in the field that I felt judged because of my ignorance, and the local people have always been patient in guiding me through even the simplest of tasks.
I also learned what's good and what's bad practice as a linguist alone in the field, and how to prepare for unexpected scenarios, like equipment failure, monsoons, and getting stood up by project participants. I learned patience, fortitude, and developed creativity. I was meant to do my second major field trip to Babuyan Claro in March 2020, but the COVID-19 pandemic meant that I had to postpone my plans indefinitely.
Being a fieldworker means learning how to make the best out of any situation, and so I am currently doing my research remotely with the help of my host family on the island. I learned to let go of plans I'd set and let community collaborators take over the project, and after all, this is what collaboration truly means.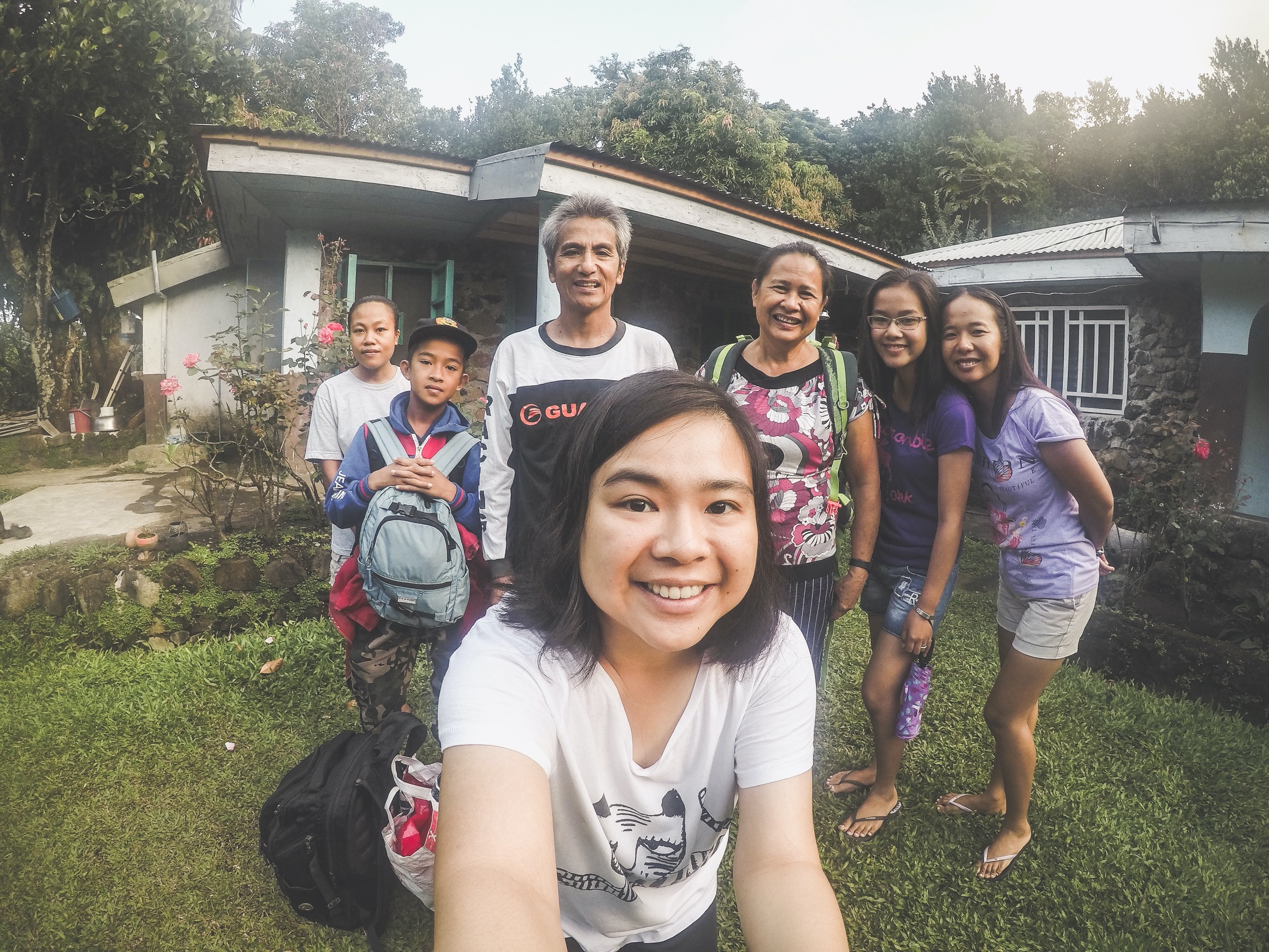 My host family on Babuyan Claro (2018)
From left to right: Yunga, Anding, Orlando, Nancy, Baby Anne, Nanette, and me (front)
Many of the best people I've met, I've met in the field. These are the people who are practically strangers, but are willing to open their homes and go out of their way to help me. These are the most hardworking and resourceful people I know. They would walk for miles and miles, and cross rivers and mountains to earn a living. They are the toughest and most resilient of people, having to rely on themselves, with little or no external support in difficult times, such as natural calamities.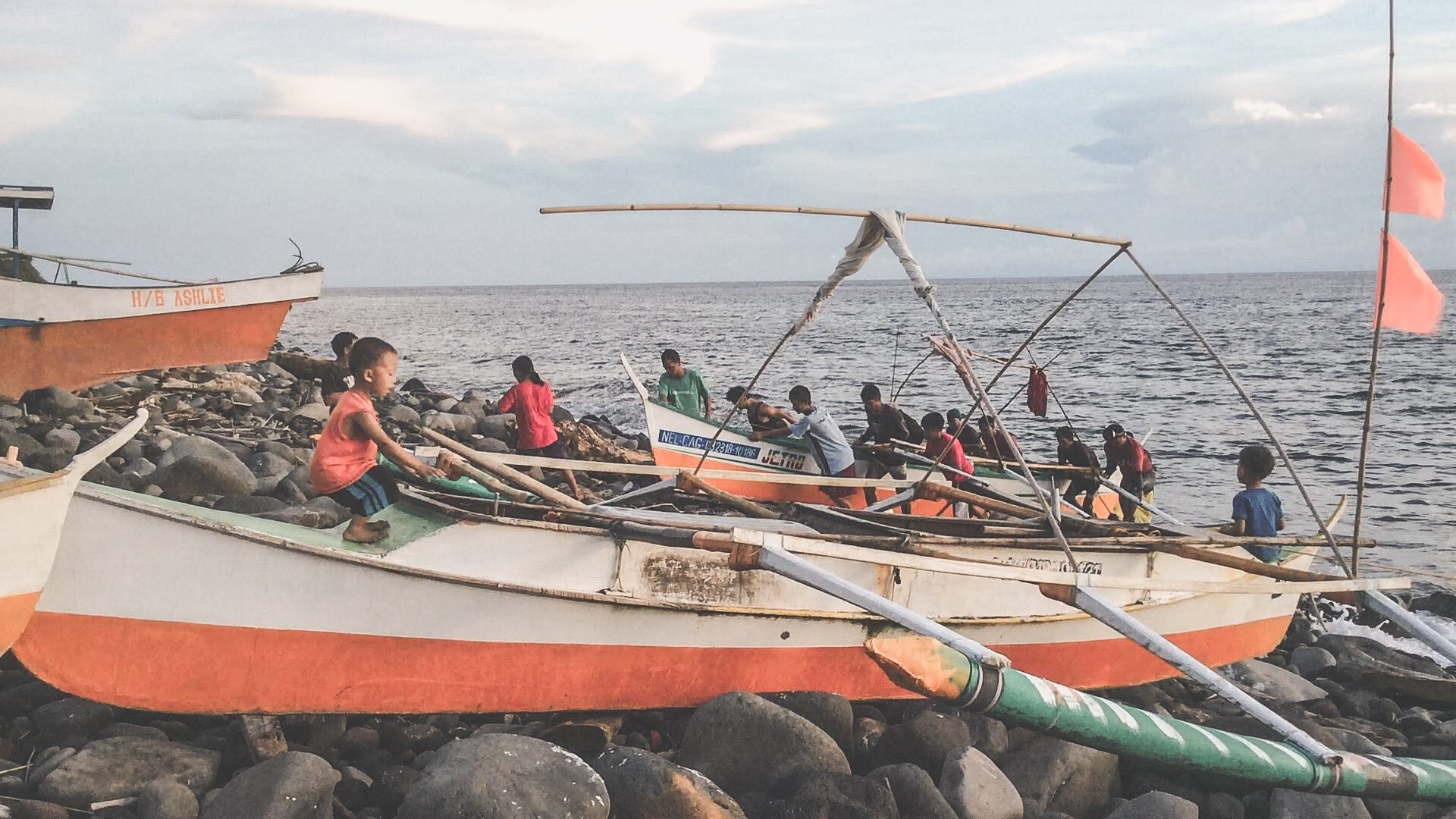 The Ibatans of Babuyan Claro helping pull a boat ashore after a fishing trip (2018)
Many of the best and worst stories I've heard, I've heard in the field. I've heard of miracles happening to people in the most extraordinary moments. I've seen and experienced firsthand the true sense of community with people who are happy to share what they have with others, even with those who they barely know. Alongside this, however, I've heard stories of abuse and injustice, many times coming from the very people and institutions that are meant to protect these communities. I've heard of the discrimination people experience because of where they come from, sometimes driving them to abandon their mother tongue in order to conceal their ethnicity. Even today, small communities in the Philippines are being displaced by private corporations and industries, community leaders are being killed, schools for indigenous people are being shut down.
Academia has also contributed to the trauma, abuse, and fatigue these communities have faced. I hear of people's resentment about how academics have taken their knowledge and identity from them, and how oftentimes, they feel they are left with nothing. Moves to decolonize research in these minority communities as well as mandating the recognition of indigenous peoples' rights in the constitution are some of the initial steps towards addressing this trauma. But in the Philippines, we still have a long way to go, not only because we are still suffering the damage from the country's colonial past, but more so because of the deeply entrenched racism and prejudice Filipinos have towards fellow Filipinos.
As a linguist in the field, I have the privilege to hear these everyday narratives and experiences of the communities. Their stories of trauma and abuse give me a sense of hopelessness at times, because I can do so little. As a fieldworker, I wear many hats: a linguist, an observer, a guest, a friend, a family member, and most importantly, someone who is able to help address these injustices. As a field linguist, it is only but ethical to be an advocate for these communities. Their stories need to be heard, their voices need to be amplified. There is still a lot to be done for minority communities in the Philippines in terms of fighting for social justice and supporting recognition and empowerment, and I am happy to be in the position where I can contribute to achieving this goal. I may have started out as a reluctant field linguist, but there is in fact no place I'd rather be.
Comments
You're looking to give wings to your academic career and publication journey. We like that!
Why don't we give you complete access! Create a free account and get unlimited access to all resources & a vibrant researcher community.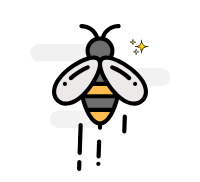 ---
Your Research. Your Life. Your Story.
A magnetic community of researchers bound by their stories
---