Applied and Environmental Microbiology: Quick facts and submission tips
---
Aims and scope

Applied and Environmental Microbiology publishes research that makes "significant contributions to applied microbial research, basic microbial ecology research, and genetic and molecular investigations of microbial topics of practical value."

Publisher

American Society for Microbiology

Frequency of publication

Twice a month

Editorial information

Dr Harold L Drake is currently (2011–2016) the Editor-in-Chief. He is Professor and Chair, Department of Ecological Microbiology, at the University of Bayreuth, Germany, a position he has held since 1991. His major research interests include the physiology and biochemistry of acetogenic bacteria, anaerobic processes in soils, and influence of the environment on those processes.

The journal has a 25-strong team of editors and an editorial board comprising several hundred members.

More information here: http://aem.asm.org/site/misc/edboard.xhtml
CRITERIA FOR PUBLICATION
The scope of Applied and Environmental Microbiology is very wide indeed. The journal considers contributions – limited to those that are most significant – related to "all aspects of applied microbial research, basic research on microbial ecology, and research of a genetic and molecular nature that focuses on microbial topics of practical value." Given its preeminent position in the field of microbiology, the journal's editors "will reject manuscripts that, while scientifically sound, represent only incremental extensions of other studies, are mainly confirmatory, or do not pursue a question in sufficient depth." The journal categorizes its contents based on topics, some of which are listed below:
• Biodegradation
• Biotechnology
• Environmental microbiology
• Enzymology and protein engineering
• Evolutionary and genomic microbiology
• Food microbiology
• Geomicrobiology
• Methods
• Microbial ecology
• Plant microbiology
• Public and environmental health microbiology
• Physiology
EDITORIAL POLICIES AND SUBMISSION GUIDELINES
All submissions must be submitted online at http://aem.msubmit.net/cgi-bin/main.plex.
MANUSCRIPT REVIEW PROCESS
Submissions are reviewed by the editors or members of the editorial board or other qualified reviewers. At the time of submission, authors must supply the names and contact details of three potential reviewers who have no conflict of interest in reviewing the submission. Authors are usually informed about the journal's decision within 4–6 weeks.
GOOD PUBLISHING PRACTICES
Detailed guidance for authors (the file runs to 22 pages) is available here: em.asm.org/site/misc/2015JulyAEMITA.pdf
The journal follows its own in-house style guide and the 7th edition of How to Write and Publish a Scientific Paper. Authors are warned that manuscripts may be rejected without peer review for poor English and lack of adherence to the journal's style and specifications. For example, the journal insists that (1) names of authors as given under references must carry the required accents and diacritical marks (García and not Garcia, Gärtner and not Gartner, Prîbyl and not Pribyl, and so on) and (2) values expressed in more than 2 significant figures must be justified by appropriate statistical analyses.
INDEXING & METRICS
The impact factor for 2014 is 3.668.
USEFUL LINKS
Journal homepage: http://aem.asm.org
For submissions: http://aem.msubmit.net/cgi-bin/main.plex
Instructions to authors: em.asm.org/site/misc/2015JulyAEMITA.pdf
Editorial board: http://aem.asm.org/site/misc/edboard.xhtml
Published on: Aug 18, 2016
Comments
You're looking to give wings to your academic career and publication journey. We like that!
Why don't we give you complete access! Create a free account and get unlimited access to all resources & a vibrant researcher community.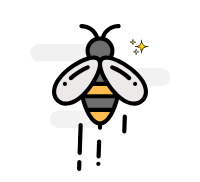 ---
Subscribe to Journal Selection
After writing a research paper, the next step is to find the right journal to publish it. Subscribe and get curated content to find the perfect journal that will give impetus to your research paper and your career.
---