Avoiding self-plagiarism: A case study
---
Case: The author's manuscript had been accepted at a prestigious engineering journal. However, instead of being happy with this decision, he got back to us and shared this extremely crucial information: a small part of his study was already published in a regional journal in a different language.
The author explained to us that he had done some standardization experiments and published the preliminary findings in a regional journal. He had also not cited this preliminary study in the current manuscript because he was unaware that a paper published in a regional journal could be considered duplication and should be cited in the current study. When he happened to discuss this with one of his colleagues, he understood the enormity of this issue and then turned to us so that we could instruct him and help him salvage the situation. 
Action: Our publication expert explained to the author what self-plagiarism is, the copyright issues resulting from it, and its possible impact on his now accepted paper. As a corrective action, our expert requested the author to remove all the data that has already been published from the manuscript file. In addition, the author was asked to add a citation for the published study at suitable places throughout the manuscript. Once the manuscript was considerably revised, our expert helped the author draft a letter to the journal editor explaining the reasons for major revision in the manuscript file after its acceptance. It was communicated to the editor that since the current study was based on an earlier study by the same group of authors, the authors have removed some data and added relevant citations. The journal editor sent the manuscript back to the reviewers for reassessment. In a week's time, the author received the reviewers' comments that they were satisfied with the authors' changes and explanation. The author was finally relieved and thanked our expert for his help and for educating him about self-plagiarism.
Summary: Self-plagiarism is defined as a type of plagiarism in which the writer republishes a work in its entirety or reuses portions of a previously written text while authoring a new work. According to guidelines by Committee on Publication Ethics (COPE), journal editors should consider retracting a paper if it is found to be redundant. In cases such as the one discussed here, the authors are often unaware of ethical issues and their impact. Being in close contact with authors, our publication experts take up the responsibility of sharing good publication practices with authors. 
Published on: Jun 09, 2014
Comments
You're looking to give wings to your academic career and publication journey. We like that!
Why don't we give you complete access! Create a free account and get unlimited access to all resources & a vibrant researcher community.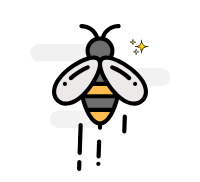 ---
Subscribe to Manuscript Writing
Translate your research into a publication-worthy manuscript by understanding the nuances of academic writing. Subscribe and get curated reads that will help you write an excellent manuscript.
---