Building trust in and through the peer review process
For authors, getting their work published in a top peer-reviewed journal is often the epitome of success. The peer review process, and reviewers, are seen as the gatekeepers of high-quality research, and both authors and publishers depend on this process functioning at its optimum. However, in recent years, there has been a lot of discussion around the peer review process, and academics have had differing perspectives on its trustworthiness. In this live panel session, we bring together three industry experts Gina Colacchio, a peer review specialist and former journal editor, Deborah Wyatt, Vice President of Global Academic and Society Relations at Cactus Communications, and Donald Samulack, the Head of Global Stakeholder Engagement at Cactus Communications to talk about building trust in and through the peer review process.
Block some time for this free webinar if you want to expand your knowledge about the peer review process, the many challenges it poses, and the way forward for this key process in scholarly publishing. Learn about what can help foster trust in peer review, including the steps you can take to support this process. Feel free to share your peer review experience, ask questions on how to tackle peer review comments, and share your thoughts on how the peer review system can evolve in this hour-long session with our three experts.
This is just one of the many activities CACTUS has lined up for Peer Review Week, be sure to sign up to be a part of the excitement. Start now by reserving your spot for this free webinar!
Date: Friday, September 25, 2020
Time: 2 PM UTC (10 AM EST; 7.30 PM IST) 
About our speakers
Gina Colacchio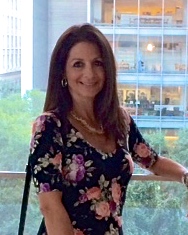 Peer review specialist and former editor for IEEE journals
Gina has been an editor for all of her professional career, as well as being involved in most aspects of the publishing industry.  After beginning her career as an editor for the IEEE and working on electrical engineering technical journals, she later joined the Peer Review team. There, she handled all the duties to get a manuscript from submission to approval and publication. While working with volunteers and Editors in Chief associated with the IEEE, she gained respect for handling the Institute's high-profile journal, Sensors.
Besides editorial and peer review experience, Gina has worked for the Intellectual Property Rights team where she was trained to recognize plagiarism and copyright law violations. She received a Bachelor of Arts degree from Rutgers University, Douglass College, with a double major in Journalism/Mass Media and Political Science.
Deborah (Deb) Wyatt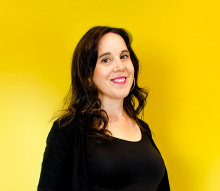 Vice President, Global Academic and Society Relations, Cactus Communications
Deborah is a leading voice in the academic publishing industry and has over 20 years of experience working in the scholarly and scientific publishing industry across various editorial, strategy and business leadership roles. Prior to joining CACTUS, Deborah served as Vice President for Asia-Pacific Research for Wiley and was responsible for nurturing strategic relationships with partners, leaders and experts across all disciplines in the health, social, life and physical sciences. She has extensively contributed to industry groups such as International Association of Scientific, Technical and Medical Publishers Organization (STM), Research Data Alliance (RDA), and Australian Health and Medical Editors Network (AHMEN).
Donald Samulack, PhD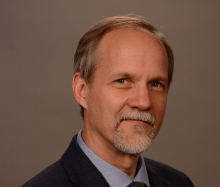 Head, Global Stakeholder Engagement
Cactus Communications
As Head of Global Stakeholder Engagement at Cactus Communications, Donald is actively involved in supporting the publication needs of the academic and publishing communities, managing workflows across global time zones, and raising the level of awareness and professionalism of good publication practices, worldwide. As such, he understands the logistics of scholarly publishing, peer review, as well as the global outsourcing of author support and research communication services, and is a major player in shaping perceptions, defining workflows, and delivering quality.