China cracks down on academic misconduct, issues tough guidelines for authors and institutions
---
China, one of the leading countries in scientific research, is working proactively to ensure that the researchers in the country abide by the highest standards of academic integrity. On May 30, 2018, the ruling Communist Party and the State Council issued new guidelines according to which the conduct of scientists and institutions would be recorded and assessed for academic integrity.
Earlier this year, China surpassed the U.S. to become the world's largest producer of science publications. However, the country has witnessed several cases of academic misconduct over the years such as the mass retraction of papers by Springer due to peer review manipulation. The Chinese government believes that such incidents have "dented China's reputation as a growing force in the world of scientific research," reports Reuters. It, therefore, wants to ensure that academic integrity is maintained as the country continues to make progress on the research front.
As per the new guidelines:
Practices such as plagiarism, fabrication of data and research conclusions, ghost writing, and peer review manipulation will be strictly prohibited and the guilty will be peanlized.

Intermediary agencies indulging in practices such as selling scientific papers, forging data, ghost-writing papers, etc. will also be punished.

Journals that demand high publication fees but do not follow the highest standards of quality while demanding high fees will be blacklisted.

Researchers who are found guilty of academic misconduct will be banned from teaching or conducting research, their awards will be revoked, or their research grants will be cancelled.
The responsibility to ensure that the guidelines are enforced and followed will be shouldered mainly by China's Ministry of Science and Technology (MOST) and the Chinese Academy of Social Sciences (CASS). In April, 2018, China announced the adoption of new measures to systematize and standardize the management of scientific data, requiring all researchers to share the data they generate on national repositories.
However, with the introduction of these new stringent measures to curb academic misconduct, China is taking a huge step in ensuring that along with the quantity of scientific output quality and integrity are maintained.
Related reading:
China's reversing brain drain: Why Chinese researchers are choosing to return to China
China beats the U.S. to become world's largest producer of science publications
China aspires to lead the world in artificial intelligence by 2030
References:
China issues rules to get tough on academic integrity
China issues guidelines to strengthen scientific integrity [China news site]
Published on: May 31, 2018
Sneha's interest in the communication of research led her to her current role of developing and designing content for researchers and authors.
See more from Sneha Kulkarni
Comments
You're looking to give wings to your academic career and publication journey. We like that!
Why don't we give you complete access! Create a free account and get unlimited access to all resources & a vibrant researcher community.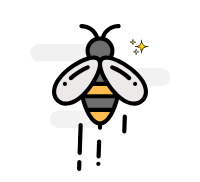 We're making improvements to this page, so you may not be able to complete this action. Please send your query to us on insights@editage.com and we will respond soon.