Corrosion Science: Quick facts and submission tips
---
| | |
| --- | --- |
| Aims and scope | Corrosion Science publishes ideas, developments, and research in all aspects of corrosion and its control, including both metallic and non-metallic corrosion. |
| Publisher | Elsevier. Corrosion Science is an official journal of the Institute of Corrosion, Northampton, UK. |
| Frequency of publication | Monthly (each issue is a separate volume) |
| Editorial information | The Editor-in-Chief is Professor G T Burstein, Distinguished Research Fellow, Department of Materials Science and Metallurgy, University of Cambridge, Cambridge, UK. The journal has an editorial board comprising twelve members. Further details are available here: www.journals.elsevier.com/corrosion-science/editorial-board |
CRITERIA FOR PUBLICATION
Corrosion Science publishes papers covering both the theory and the practice of corrosion science and interprets the term very broadly. The areas covered include but are not limited to high temperature oxidation, passivity, anodic oxidation, biochemical corrosion, stress corrosion cracking, and mechanisms and methods of corrosion control. Both original papers and critical reviews are considered in pure and applied corrosion, the degradation of materials, and both surface science and engineering. The journal forms an important link between metallurgists, materials scientists, and all investigators of corrosion and degradation.
EDITORIAL POLICIES AND SUBMISSION GUIDELINES
All manuscripts must be uploaded through the Elsevier Editorial System after logging in as an author (new authors are required to register first). Visit the home page of the journal at www.journals.elsevier.com/corrosion-science and choose the link 'Submit your paper' from the menu on the left side of the page.
 
MANUSCRIPT REVIEW PROCESS
The journal follows the standard review process. Guidance to reviewers – although not specific to Corrosion Science – is available here (prospective authors may also benefit from the guidelines): https://www.elsevier.com/reviewers/how-to-conduct-a-review.
GOOD PUBLISHING PRACTICES
Corrosion Science helps authors to choose the most appropriate keywords (about 125 in all) by offering a list of keywords divided into three categories, namely types of material, techniques, and properties and phenomena.
INDEXING & METRICS
The impact factor for 2014 is 4.422 and the 5-year impact factor is 4.831.
The home page of Corrosion Science also offers a link to other aspects of the journal – the section is titled 'Journal Insights' – including the journal's speed (average time, in weeks, it takes for an article to be reviewed and for an accepted article to be published) and the journal's reach (a world map showing the no. of downloads from the journal for the past 5 years from different countries and the distribution of corresponding authors who have published in Corrosion Science for the past 5 years. More information is available here: http://journalinsights.elsevier.com/journals/0010-938X.
USEFUL LINKS
Journal homepage: www.journals.elsevier.com/corrosion-science
Instructions to authors: https://www.elsevier.com/journals/corrosion-science/
0010-938X/guide-for-authors
Editorial board: www.journals.elsevier.com/corrosion-science/editorial-board
Journal Insights: http://journalinsights.elsevier.com/journals/0010-938X
Published on: Jul 05, 2016
Comments
You're looking to give wings to your academic career and publication journey. We like that!
Why don't we give you complete access! Create a free account and get unlimited access to all resources & a vibrant researcher community.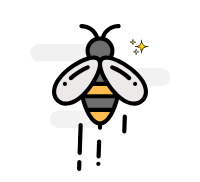 ---
Subscribe to Journal Selection
After writing a research paper, the next step is to find the right journal to publish it. Subscribe and get curated content to find the perfect journal that will give impetus to your research paper and your career.
---