Diagnostic tests for COVID-19
---
COVID-19 emerged as a novel disease over six months ago, and since then, researchers and clinical practitioners worldwide have been working tirelessly to identify ways to diagnose it quickly and effectively. Here's an infographic that provides a snapshot of the common tests used, what they're used to test, and when they are helpful.

Feel free to download this infographic and share it with your peers.
The information in this piece is based on a unique content database powered by R Concept (a Cactus Communications initiative) for those involved in COVID-19–related research. Sign up now for regular literature updates!
R Concept_COVID-19 diagnostic tests.pdf
You're looking to give wings to your academic career and publication journey. We like that!
Why don't we give you complete access! Create a free account and get unlimited access to all resources & a vibrant researcher community.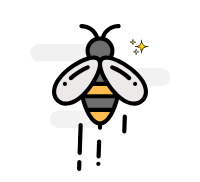 We're making improvements to this page, so you may not be able to complete this action. Please send your query to us on insights@editage.com and we will respond soon.