Discrepancy between instructions on journal website and submission system: A case study
---
Case: An author had his paper edited by us and took the help of our publication support services for journal selection and submission. We selected a journal and ensured that the paper met all the requirements in the author guidelines section of the journal.
However, when the author tried to submit the manuscript through the online submission system, the system did not accept the submission because the abstract did not meet the journal requirements. According to the instruction provided in the online submission system, the abstract should not exceed 200 words. However, the journal website's guidelines for authors clearly mentioned that the abstract should be written within 300 words, which is what the author had followed. The author was confused as to which guideline he should follow and approached us for advice.
Action: We checked all the sections of the journal website, but did not find any other information about the length of the abstract. We advised the author to write to the journal Editor for clarification. The Editor replied that the word count mentioned in the online submission system was the correct one, and the change would be made in the website's author guidelines shortly. The author shortened the abstract and managed to submit it successfully through the journal submission system.
Summary: The instructions for authors provided on the journal's online submission system and the journal's website may differ from each other if either of the two has not been updated. However, this can be confusing for authors as they would not be sure which instructions to follow. Additionally, this could delay the submission as the author might need to make last minute changes. Journals should be more sensitive towards authors and ensure that the submission process is smooth for them. The journal's website should be promptly updated each time a change is implemented in the online submission system and vice versa.
Published on: Sep 03, 2015
Comments
You're looking to give wings to your academic career and publication journey. We like that!
Why don't we give you complete access! Create a free account and get unlimited access to all resources & a vibrant researcher community.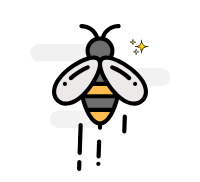 ---
Subscribe to Journal Submission & Peer Review
Improve the chances of your manuscript's acceptance by learning how to prepare a manuscript for journal submission and handle the peer review process. Subscribe and get curated content that will give impetus to your research paper.
---