What corresponding authors are expected to do after journal submission
This article is part of a Series
This article is part of a Series
Series
The role of the corresponding author
The role of a corresponding author is an important one and most authors aspire to be the corresponding author of a manuscript. But this is a great responsibility and authors need to know exactly what it entails. The posts in this series talk about the role and responsibilities of a corresponding author to help you know exactly what you should be doing when it is your turn to play this role.
Read more
---
In the previous post (5 Pre-submission tips for corresponding authors), I talked about what it means to be a corresponding author of a paper and what are some of the most important things you need to do as corresponding author before the manuscript is submitted to the journal. Here, I'll outline what is expected of you after you have submitted your paper to the journal. I will also talk about some of the qualities a corresponding author must have in order to be effective.
What a corresponding author should do after the paper has been submitted
Serve as the connecting link: After the paper has been submitted, you need to be the single person connecting your co-authors with the journal. Communicate every journal decision with all of them. Get every author's perspective on how reviewer comments should be addressed. In multi-author papers where different authors specialize in different aspects, it may not be possible for the corresponding author to respond to all reviewer comments. In such cases, you need to ensure that the co-authors responsible for addressing reviewer comments share the response on time.
 
Stick to time limits: If the journal has asked you to revise and resubmit your paper or raised any queries, ensure that the revision and clarifications are sent to the journal on time.
 
Submit an error-free revision: Ensure that the revised manuscript is error free and has been proofread thoroughly.
 
Submit a complete resubmission package: Before submitting the revised manuscript to the journal, make sure every query or issue raised by the journal has been addressed systematically and sufficiently. If an issue has not been addressed, ensure the resubmission letter includes a reason for why your group has chosen to not address it.
 
Get all authors to approve the resubmission: The final version of the revised paper should be seen and approved by all co-authors, and it is your job to get a formal, written approval. It might be a good idea to share this proof of approval with the journal too.
 
Update author information: If the affiliation or related information of any author has changed, you need to share this updated information with the journal.  
What a corresponding author should do after the manuscript has been published
Your job as a corresponding author continues after the paper has been published. Prepare to receive emails/enquiries from other researchers/industry professionals who have read your paper. They might want to get in touch to discuss a future collaboration with your group or one of the authors, talk about a specific aspect of your study that they agree/disagree with, point out something you may have missed, etc. You will still need to share all correspondence received with all the co-authors of the paper because you may not always be the best person to address all queries received and also because all the co-authors should be aware of all correspondence received.
Now that we have looked at what you need to do at different stage of your study's dissemination, let's draw upon the duties listed above and in the first part of this post to create the persona of an ideal corresponding author and what qualities this persona should have.
What are some of the qualities a corresponding author should have?
It is true that to a great extent the role of a corresponding author is an administrative one, but it also involves a lot of responsibility. Remember that if you are the first one people will connect with to talk about the paper, you will also be the one who will need to represent the team in case of a dispute. A corresponding author is someone who:
Can assume responsibility for all communication with the co-authors and the journal and can ensure that this communication is transparent
Is willing to represent the team and take responsibility for the research output submitted on its behalf, especially in the event of a dispute
Is a skilled writer who can create a cohesive manuscript by combining the contributions of all co-authors
Is detail-oriented and misses nothing
Is updated about any changes in authors' affiliations, email addresses, etc.
Is diplomatic and tactful enough to manage communication with the journal
Senior enough to push junior researchers to get the work done
Has sufficient experience with the publication process
Has enough stability to be able to safeguard all research files for at least six years
The most important thing to remember is that as a corresponding author, you represent all the authors behind a study. This means that you are the voice of the study and have a great responsibility to ensure that all the co-authors' voices are captured and they are involved in every decision at all times. The most successful corresponding authors are highly detail oriented and have a strong tendency to be ethical and fully transparent in all their communication between the journal and authors of their study.
I hope this post has given you an idea of what you need to do to be an effective corresponding author. If you have any further questions on the topic, feel free to share them by using the comments section below. You can also post your questions on our free Q&A forum for authors.
Additional notes: In recent times with more and more researchers collaborating on a study, it is clear that one individual may not have the technical background/expertise to address all queries. So in some cases a manuscript can have more than one corresponding author. However, not many journals are known to encourage this. Some journals also require one author to serve as the guarantor of the study and assume responsibility for ensuring that the study complies with all journal policies before and after publication. The guarantor is also responsible for the ethical integrity of the study and the manuscript. In such instances, the corresponding author has to fulfill other administrative duties and ensure that all communication among authors and with the journal is smooth and transparent.
Read part 1 of this series: 5 Pre-submission tips for corresponding authors
References:
Related posts on Editage Insights:
Checklist for corresponding authors.docx
Published on: Jan 11, 2018
Passionate about scholarly publishing, always looking to have memorable conversations with researchers and industry professionals across the globe
See more from Jayashree Rajagopalan
Comments
You're looking to give wings to your academic career and publication journey. We like that!
Why don't we give you complete access! Create a free account and get unlimited access to all resources & a vibrant researcher community.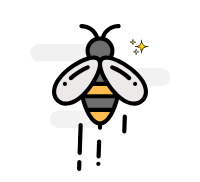 ---
Subscribe to Journal Submission & Peer Review
Improve the chances of your manuscript's acceptance by learning how to prepare a manuscript for journal submission and handle the peer review process. Subscribe and get curated content that will give impetus to your research paper.
---