Editage launches its new AI + Academic Editing Service for students and early career researchers
---
Researchers across the world aim to have their manuscripts published in reputable international English-language journals. However, preparing manuscripts for submission can be a very challenging task, especially for non–English-speaking authors or authors who work under severe time constraints.
Many therefore spend significant resources in having their manuscripts polished by language editors. But this, too, is often a problem because language-support services can be out of reach for authors who may not be supported by sufficient funds. This is particularly true for students or early career researchers, who are under tremendous pressure to advance their careers by establishing a good publication record.
Many often receive negative comments on their writing quality from their supervisors, principal investigators, or journal editors/reviewers. Writing a research paper well is a skill that takes long to acquire, even with training. And most writing-support tools or resources—though useful—cannot always help authors produce a beautifully written paper.
To ensure that these individuals receive the support they deserve at an affordable price, Editage has launched a special AI + Academic Editing Service.
Editage has among the world's largest pools of expert editors from various disciplines who are native English speakers and are certified by BELS, ISMPP, and other reputed editorial boards. And this new service is powered by an AI tool that has been trained on more than 2 million research papers that Editage editors have worked on over nearly two decades. The AI tool is highly effective in not only correcting language errors but also ensuring correct use of domain-specific terminology.
The service consists of two steps: in the first step, a manuscript undergoes editing by the AI tool; in the second step, an expert human editor reviews the edited manuscript to ensure that the quality is impeccable. The service includes additional features such as unlimited Q&A with editors and an editing certificate free of cost. Therefore, with the AI + Academic Editing Service, researchers enjoy the benefit of high-quality edits at an affordable price.
Vikas Narang, Chief Operating Officer and Head, Editage says, "We've worked with a lot of early-career researchers, PhD students, and graduate students. They frequently struggle with manuscript writing and are constantly vying for time from their supervisors to perfect and prepare their manuscript for publication. By using our service, researchers can make a lasting impression on journal editors, conference audiences, supervisors, and colleagues by submitting fluently written, error-free academic manuscripts or dissertations at an exceptionally low cost."
Currently, this service is available only to individuals based in the following countries: the U.S.A., India, Germany, Italy, France, Saudi Arabia, Indonesia, and Malaysia. If you're based in a different country and would like to use this service in the future, please let us know by filling out this simple form!
Comments
You're looking to give wings to your academic career and publication journey. We like that!
Why don't we give you complete access! Create a free account and get unlimited access to all resources & a vibrant researcher community.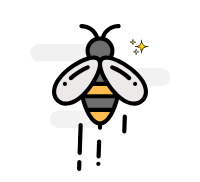 ---
Subscribe to Manuscript Writing
Translate your research into a publication-worthy manuscript by understanding the nuances of academic writing. Subscribe and get curated reads that will help you write an excellent manuscript.
---