Editage Workshop Marathon in top Korean Universities
The first week of December was an exciting time for Editage in Korea. Dr. Donald Samulack, President, US Operations, Editage, and Hani Kim, Academic Trainer, Editage, conducted ten workshops in eight universites in Korea, from December 4th to December 7th. All the workshops were packed to capacity and saw a lot of participation.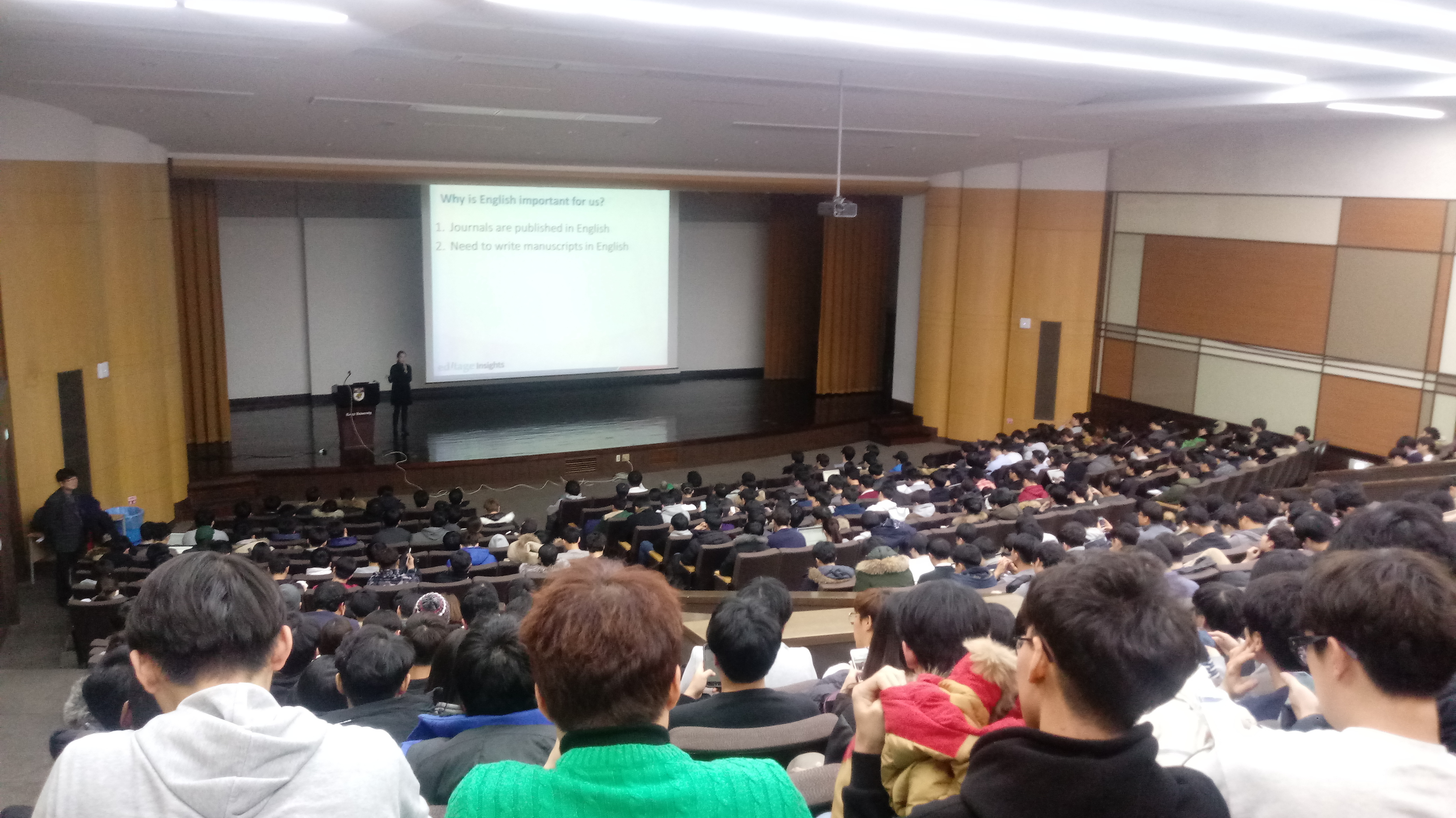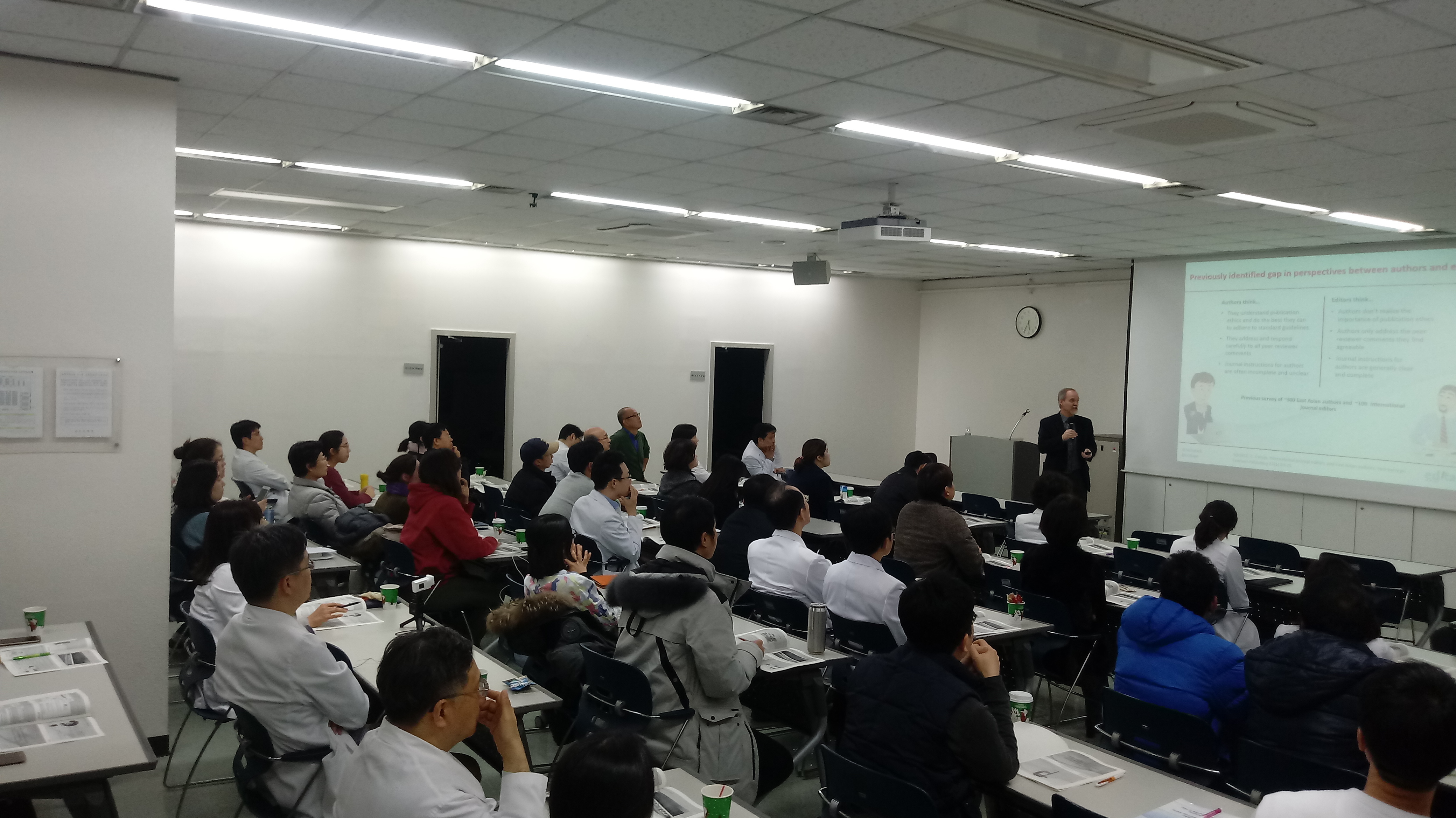 The Workshop Marathon, which was conducted in the oldest and most renowned medical universities in Korea, addressed Author Perceptions of the Academic Publishing Process (Interim Results from an Editage Insights Global Survey) and Predatory Publishing and Irresponsible Publication Practices. There were also sessions on How to Improve Your Chances of Publication Success, The Role of Editors in a Changing World, and The Responsibility of Peer Review. 
The workshops were held in Ajou University College of Medicine, Asan Medical Center, Yonsei University College of Medicine (Severance Hospital), Seoul National University College of Medicine, Chunag Ang University Hospital, Sookmyung Women's University, Catholic University of Korea College of Medicine, and Korea University.