Ethical declarations that authors should provide at the journal submission stage
---
Ethical declarations in research form an integral part during the submission process of a manuscript to a journal. During the process of submission, there are several questions and statements that you as the author need to respond to before submission. Let us look at all of these one-by-one.
Pre-submission considerations related to authorship
Before you submit your manuscript to the journal, you need to take into consideration some important aspects of authorship listed below:
All the authors need to agree on the name(s) included in the Acknowledgement section.
Manuscript submission related declarations: When submitting your manuscript to a journal, you need to follow the policies and guidelines of the journal. Most journals expect authors to declare the following:
Statements of ethical approval for studies involving human subjects and/or animals
If your study involves human subjects and/or animals, and also if your manuscript includes case reports/case series, you need to provide the following:
Declarations specific to article types
We have looked at the declarations related to manuscript submission and when your study involves human or animal subjects. Let us now turn to specific article types and the declarations you need to prepare when submitting them.   
1. Clinical trials: Clinical trials that prospectively assign human participants to one or more health-related interventions to evaluate the effects on health outcomes (such as drugs, surgical procedures, devices, behavioural treatments, dietary interventions, and process-of-care changes) must conform to CONSORT guidelines. They must provide a confirmation that the guidelines have been followed, which should be submitted with their protocols.For randomized controlled trial, please state the International Standard Randomised Controlled Trial Number (ISRCTN) or the trial registry and trial registration number recognized by ICMJE or WHO ICTRP.  
If your clinical trial was not registered or if the registration is not applicable to your study, you must state the reason(s) as to why it was not done. Many journals accept retrospectively registered studies too. Hence, if you have not registered your study prior to starting the trial, you may do so mid-way or after completion of the study.
Since there are several different types of studies, please ensure that your research work conforms to the specific guidelines as specified in EQUATOR Network. For example, case reports must follow CARE Guidelines and observational studies must follow STROBE Guidelines. The respective checklists must be submitted along with the manuscript during submission.
2. Reviews: Reviews do not need any ethical approvals or informed consent. However, many journals do ask the authors to explicitly state the reason as to why they are not required for the sake of transparency. 
Other important declarations related to funding, conflicts of interest, and more
Apart from the declarations we have discussed, there are others that authors need to consider. Let us take a look at them:
1. Describing new taxa: Authors must provide relevant documents and unique digital identifier for manuscripts that describe new taxa or species. They should also declare that the relevant guidelines have been followed for algae, fungi and plants, zoological taxa, bacteria, and viruses. Registration numbers for the new species (for e.g. from MycoBank for fungi or ZooBank for zoological species) should be stated in the manuscript. New virus names should be sent to the relevant study groups for consideration before publication in a journal.
2. Authors' contribution: The individual contributions of authors to the research work and writing of the manuscript should be specified in this section; for example, who conceived the study design, who did the data acquisition, who performed the experiments, who did the data analysis, who wrote the manuscript, etc. Authors should check journal-specific guidelines to declare the authors' contribution.
3. Acknowledgments: Anyone who does not meet the authorship criteria, such as people who provided technical help, institutional/department head who provided general support, or medical writers who assisted with the preparation of the manuscript content, should be acknowledged. Even if the authors have no one to acknowledge, usually journals expect authors to include this section in the manuscript and write "Not applicable."  
4. Funding: All sources of funding for the research work and their role (if at all) in the design of the study and collection, analysis, interpretation of data, and in writing the manuscript should be declared. Provide the name(s) of the funding agency/agencies along with the grant number(s). If the study did not receive any funding, report the same.
5. Competing interests/conflict of interest: All financial and non-financial competing interests must be declared by the authors. Non-financial competing interests include a declaration of political, personal, religious, ideological, academic, and intellectual competing interests. Authors from pharmaceutical companies, or other commercial organizations that sponsor clinical trials, should declare these as competing interests on submission. They should adhere to Good Publication Practice guidelines for pharmaceutical companies (GPP3) in medical publications.
Authors should declare any personal conflict of interest including any association with consultancies; employment details; participation in advocacy groups; stock or share ownership, and any financial details with regard to grants; fees; honoraria, reimbursements royalties, and any registered patents. They should also declare any institutional conflict of interest i.e. if their employer has any financial interest in or is in conflict with the subject matter or materials discussed in the manuscript. If there is no disclosure, add the following statement: "No potential conflict of interest was reported by the authors."
Though the list is quite exhaustive, it is mandatory and important that the authors declare all the above-mentioned statements to avoid un-submission of the manuscript. These declarations ensure ethical publication practices involving transparency and integrity in the publication of the manuscript. Many journals have their own templates for declaring these and they are available on their author guidelines webpage. Authors should download these forms, fill them, sign, and upload them along with the manuscript during submission.
Related reading:
Published on: Sep 18, 2018
An experienced researcher and scholarly publishing professional passionate about using her knowledge to help researchers communicate their science better.
See more from Dr. Radhika N.S.
Comments
You're looking to give wings to your academic career and publication journey. We like that!
Why don't we give you complete access! Create a free account and get unlimited access to all resources & a vibrant researcher community.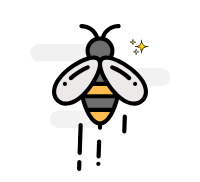 ---
Subscribe to Journal Submission & Peer Review
Improve the chances of your manuscript's acceptance by learning how to prepare a manuscript for journal submission and handle the peer review process. Subscribe and get curated content that will give impetus to your research paper.
---