Your Research. Your Life. Your Story.
A magnetic community of researchers bound by their stories
Every researcher has a story. What's yours?
From biotechnology to author education: My journey in scholarly publishing
---
When I was doing my Master's in biotechnology, I had a supervisor who was very negative in his approach with students -- I think he believed that if he put them down, they would feel inspired to rise above it all and prove him wrong.
I had some music in my blood and used to train choirs for choral singing events. My supervisor would repeatedly ask me why I was wasting my time in the lab and tell me that all I was good for was singing. His persistent question was, "How many research papers have you read?" And I would hang my head, barely having read any. It gradually became clear that while I was drawn to research, I wasn't cut out for the life of a researcher.
So I entered the field of science communication as an academic editor, helping non-native English-speaking researchers get their work published in international English-language journals. In my first couple of years editing manuscripts, there were many bemused moments when I thought about how surprised my ex-supervisor would be to see how many research papers I was now reading every week!
I also started my own research projects, studying aspects of the research publication process, surveying researcher and journal expectations, exploring ways to make the system more author-friendly. While I'm not as prolific in research output and publications as most academics would be, I have my share of rejected papers that never saw the light of day. Eventually, all this work supporting researchers made me understand their challenges deeply and realize that they need so much more than editing services to get published.
I became passionate about author education. I wanted to be a part of the researcher journey at every stage, offering them coaching and guidance, answering their questions, helping them learn how to navigate around obstacles, and just listening to them when their study failed or their paper got rejected.
Editage Insights allows me to pursue my passion every day. Every exchange my team and I share with a researcher we are coaching brings value to our lives. And now that we have built such a large community of researchers who benefit from our coaching and learning resources, I want to get to know each of them personally.
I want to know your story!
Passionate about author education and scholarly communications; excited to welcome you to the Editage Insights community!
See more from Clarinda Cerejo
Comments
You're looking to give wings to your academic career and publication journey. We like that!
Why don't we give you complete access! Create a free account and get unlimited access to all resources & a vibrant researcher community.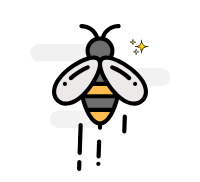 ---
Your Research. Your Life. Your Story.
A magnetic community of researchers bound by their stories
---