How to write a presubmission inquiry: Dos and don'ts
---
Wouldn't it be great if you knew whether a journal would be interested in your manuscript even before submitting it to them! Manuscript submission is a long and tedious process. You may have to wait for several weeks before the journal gets back to you with a decision. But what if you're unsure about whether your manuscript is indeed a good fit for your target journal? If you submit your manuscript to a journal that does not find your manuscript interesting, you may receive a desk rejection and your precious time and effort will be wasted. 
But is there a way to find out if a submission is worth your time? Yes, there is!
You can send a presubmission inquiry to your target journal to find out if they would be interested in your research paper. A lot of journals, in fact, appreciate a presubmission inquiry as it allows their editors to form a view about your study without going through the entire manuscript. You can share with the journal the highlights of your research and demonstrate how your work would be a good fit for the journal. The journal can then decide if your manuscript should be submitted for further consideration. If the journal is not interested in your work they can inform you before you submit your manuscript and you won't need to spend a lot of time preparing for submission as per the journal's requirements. And if a journal replies positively, you will be more confident about your chances of getting published.
In this article, I will share some tips that you can consider as well as mistakes that you should avoid while writing a presubmission inquiry.
First, let us understand why it is important to send a presubmission inquiry. A presubmission inquiry can help you save time as you can write to multiple journals at the same time and, unlike the actual submission process, need not wait for the response of one journal before sending an inquiry to another. If you are not confident about your article because your target journal has not published a similar article before, you can send a presubmission inquiry to the journal to check if your manuscript can be submitted for further consideration. Sometimes, research findings can be time-sensitive and demand priority review. In such situations, you need faster response or someone else might publish similar findings before you, making your research redundant. Under such circumstances, sending a presubmission inquiry will help you save precious times and avoid desk rejection.
Dos and don'ts for writing a presubmission inquiry
Do                                 
Find out about the journal's scope: Before you write to a journal, learn more about its scope and readership. Write to only those journals that publish articles related to your research area.
Read the journal's guidelines about pre-submission inquiries: Journals often have a set of guidelines for presubmission inquiries which you can find on their websites. The guidelines include the situations when you could send a pre-submission inquiry, what details about your research you should mention in your inquiry, any supporting documents you need to provide, and the contact details of the editor. Go through these guidelines carefully and write your inquiry according to the target journal's specifications.
Address the journal editor specifically: Make sure you don't send a generalized inquiry to the journal. Write a personalized email addressing the editor of the target journal.
Be professional and brief: Your presubmission inquiry email should be clear, concise, and formal. To create a good first impression, write your email in a brief and professional manner.
Include the title and Abstract of your manuscript: To acquaint the journal editor with your work, include the Title and Abstract of your manuscript in your presubmission inquiry. This will give the editor an overall idea of your research and help them decide if your research would be well suited to the journal's readers.
Highlight the main or novel findings of your research: The editor of your target journal would want to know the significant findings of your research and how they will contribute to the existing knowledge in your field. Highlight the significant or novel findings of your work. This will increase your chances of getting further consideration by the journal.
Explain why your research is relevant to the journal's readers: Once you have stated the significance of your research, establish a connection between your findings and the journal's scope. Signify how your article would be relevant to the journal's readers.
Don't
Send the entire manuscript:  The purpose of the presubmission inquiry is to give the editor a brief idea of your research without him/her going through the entire manuscript. Thus, sending the manuscript along with the presubmission inquiry email defeats this purpose. Also, you must remember that if you send the manuscript, it will be considered as a submission. And if you further send the same manuscript to another journal for inquiry, then it will amount to duplicate submission which is considered an unethical practice. Therefore, you must include only a brief summary of your work in your presubmission inquiry so that you can enjoy the benefit of sending an inquiry to multiple journals at the same time.
Fail to provide important details: You must include all the important details of your work, e.g., significant findings, methods used, questions addressed, and how your work is relevant to the readers. The editor of your target journal must get a complete idea of your work in order to decide the suitability and credibility of your manuscript.
Provide too much information: Make sure you summarize your manuscript and write only relevant information in your presubmission inquiry. Do not go about sharing too much information about your research as the journal editor may not have enough time to decipher the meaning you wish to convey.
Assume that a positive response to the presubmission inquiry means guarantee of acceptance:  A journal editor may initially find your manuscript suitable for submission, but it still has to clear the editorial process. Your manuscript can be accepted for publishing only after it has cleared the initial screening and the peer review.
After you have sent a presubmission inquiry, you can wait for the journal editor's response. If the editor shows interest in your work, you can submit the manuscript to the journal for further consideration. Writing a presubmission inquiry will not guarantee acceptance but will surely help you save time and effort. It is the first impression of your research, so make sure your presubmission inquiry is well written.
I hope you found these tips useful. Are there any other tips that you would like share? Please do so in the comments section below.
This handbook contains a template for presubmission inquiry as well other templates that you can use to communicate with the journal effectively.
A practical handbook of templates for communicating with the journal
Related reading:
Reference:
Published on: Mar 28, 2019
Comments
You're looking to give wings to your academic career and publication journey. We like that!
Why don't we give you complete access! Create a free account and get unlimited access to all resources & a vibrant researcher community.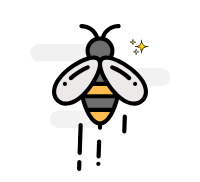 ---
Subscribe to Journal Selection
After writing a research paper, the next step is to find the right journal to publish it. Subscribe and get curated content to find the perfect journal that will give impetus to your research paper and your career.
---