Your Research. Your Life. Your Story.
A magnetic community of researchers bound by their stories
Every researcher has a story. What's yours?
I am still waiting for funding opportunities to be able to pursue research
---
It was 2013. I was in the second year of my MSc in the department of zoology at the University of Ibadan, Nigeria. I was at the stage in the program where everybody is expected to discuss and agree on a research topic with their assigned supervisor, prepare a study design, and finish it within the stipulated time to fulfill all the requirements for the conferment of the degree. That is the traditional style.
Agreeing on a research idea after finding a problem to work on was the first hurdle to overcome with my supervisor, who is an accomplished aquatic entomologist, and a very amiable man I must add. He happened to be on sabbatical at the time at a sister university in the country. The idea I proposed, he admitted was brilliant and encouraged me to go ahead and develop a written proposal. I swung into action and read all the available literature on the subject. Then, when I was about to start conducting the initial pilot survey for the study, my supervisor expressed his concern about proceeding with the research, mainly because of the limitation of getting appropriate equipment. His reasoning, which was very logical, hinged on the difficulty we may face while trying to substantiate our research findings with solid evidence because of a lack of resources and essential equipment. I was self-sponsoring and even without the equipment, this research would have dug deep into my pockets. What would I have not done to be able to afford to carry out the project! Instead, I took a detour and designed a study around my supervisor's area of research interest. This was not without its own fun, excitement, and nervous anxiety. But ever since my lost opportunity, I couldn't stop thinking — what if there was active funding of university research by the government and private companies and businesses? Wouldn't it inform and influence the quality of research output? What about the potential impact our research could have on society and the wellbeing of people? I am well aware that people keep identifying a variety of problems, but unraveling those problems through well-designed and well-funded research is a mountain we are yet to scale. So many countries fund research at universities, so I can only hope that someday we also get there. That is a subject in the public fray and I believe it has some political dimension to it.
However instead of waiting for the day when research funding becomes a priority for the government of my country, I have decided to keep volunteering in activities that are related to biodiversity and environment conservation. I am also picking up some skills instead of enrolling myself in a research degree again. I can only hope that the right door opens and I get to travel abroad to where funding is available for research.
Comments
You're looking to give wings to your academic career and publication journey. We like that!
Why don't we give you complete access! Create a free account and get unlimited access to all resources & a vibrant researcher community.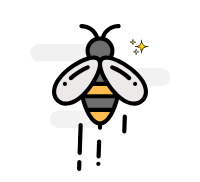 ---
Your Research. Your Life. Your Story.
A magnetic community of researchers bound by their stories
---