Networking made easy: Top 10 tips for the smart and savvy researcher
---
Effective networking is an essential skill for a researcher today. Given the niche study areas, researchers tend to form close-knit cliques and breaking into these can be quite difficult. While your work and your research credibility will eventually speak for you, it may take a while for you to gain recognition through your published papers and citations if you do not grow your network. In this article, we discuss why networking is important and introduce you to top 10 tips for networking effectively (especially in times like these where everything is virtual).
Why do researchers need to network?
There are various reasons that researchers need to broaden their network. Some of these are as follows:
To find research collaborators: Networking allows you to establish connections with other researchers, both within and outside your field of expertise, which can facilitate potential collaborations on high-impact research projects.
To learn: By creating a network of researchers across the globe, you get the chance to talk to people and learn more about ongoing work in your field. This can help you with your research or spur new ideas that can have far-reaching impact.
To stay up-to-date on job openings and/or funding opportunities: Broadening your research network will also allow you to keep tabs on potential job openings and funding opportunities outside your immediate circle of influence.   
To communicate your science: Networking effectively gives you the chance to discuss your own research projects with others and allows you to get feedback and understand first-hand how people are reacting to your work.
To meet journal editors: Being part of a larger network of global researchers also gives you the opportunity to connect with journal editors, who may find your research work suitable for their journal.
Now that we've established the importance of networking for researchers, especially now when a pandemic is raging across the world, let's take a look at the top 10 networking tips that are relevant for researchers worldwide.
Top 10 networking tips for researchers
1. Attend virtual conferences: With the recent onslaught of the COVID-19 pandemic bringing everything to a halt, most events have moved online, including academic conferences. While virtual conferences may lack the regular face-to-face interactions, they have some amazing advantages such as being accessible, cost-effective and convenient to attend, and offer great scope for remote high-level networking.
2. Write blog posts and updates on social media: Your blog can be a great tool for project collaboration, or a guide on your field of research; use if effectively and you'll find there are several benefits to blogging and staying active on social networking sites. Pro tip: If you're attending a virtual conference, make time to connect with other attendees on the social networks available through the conference, use the event hashtag to initiate conversations, stay up to date, and forge some long-lasting professional relationships.
3. Conduct online surveys/polls: Tapping your professional network is a great way to gather key insights or opinions on a research piece, project or idea, and can help you make the right decisions in your work. In fact, asking and providing feedback through online surveys and polls not only gets you relevant and informed views, it helps to spark conversations and build connections within your network.
4. Share your research with the world: In order for any research to deliver impact, it needs to be shared. The more people who know about your work, the more likely it is to be recognized, cited, and used as a base for new discoveries. In fact, sharing your work with a group of like-minded researchers in and beyond your network also helps to initiate a feedback loop, where others can comment on and suggest ways to further your research.
5. Join academic associations or learned societies: Becoming a member of a researcher group is an ideal way to find others in your field. Most of these groups and societies organize regular conferences, encourage discussions on new research, and offer ready guidance and support to members with regards to training, publishing and funding. Pro tip: Do your research before you choose a society to join, and once you do ensure you are an active participant and involved in as many events as possible.
6. Create an online presence: Whether it is ResearchGate, Mendeley or even Twitter, being active and visible on the right platforms and social media groups can help you connect with like-minded researchers. Use these to start a discussion, get answers to research-related queries, and reach a wider audience – all of which will help you build your standing and reputation within the researcher community.
7. Share other people's work: Research is collaborative, it is important to recognize and share important articles and updates on projects to not only stay updated, but also establish yourself as an expert in your field. What's more, when you share others' work with insights and helpful comments, they are likely to respond and even reciprocate by further sharing your work with their network.
8. Take up workshops and masterclasses: This is another easy way to connect with researchers across the globe. What's more, these interactive sessions also offer you the opportunity to get your questions answered, present and receive feedback on your work, and bond with peers. Pro tip: Workshops can be intense and time-consuming, so be sure before you decide to sign up.
9. Reach out after the first meeting: The best way to turn an acquaintance into a professional ally is to stay in touch. If you want to extend your network to include potential collaborators or those who you look up to, then reach out through email or, if you're comfortable, choose an informal chat over a Zoom call.
10. Share/review useful resources: When you come across an interesting service or tool, or resources that can help other authors streamline their research and get published faster, make an effort to share a review and encourage others to use it. Sharing new resources and explaining how it has helped you can not only build your reputation as a proactive expert, but also establishes you as a problem solver for those who need help.
Useful guidelines when you share/review tools and services with peers
Always be honest: When you are asked for advice on a particular tool or service, it is important to be honest and true to what you have experienced. Overselling or underplaying tools and services will eventually backfire and could affect how you are perceived by others.
Personalize your feedback: One of the easiest things for researchers to do is to offer a generic comment or feedback, especially when they're pressed for time. However, your views are important and showcase your knowledge about the product or service, so personalize your feedback by adding points on what you liked, what you thought could be improved, or the kind of impact it had on your work as a researcher.
Encourage others to use it: If you've benefited from using a professional service, then go out and encourage your colleagues and peers to explore this. Not only will you be seen as someone in the know, it will establish you as an experienced thought-leader within your network.
Here, we'll go first and recommend a professional editing service for researchers looking to publish in high-impact international journals!
How you (and your friends) can get your manuscripts accepted within 61 days of submission
Although researchers put in a lot of effort to prepare their manuscript, pre-submission editing services can help you polish your paper, in terms of language, format, and structure and also offer guidance on key criteria for your target journal. In fact, premium services like Editage's Scientific Editing take this up a notch by roping in three experts in your field to ensure your manuscript is ready to publish. Get an in-depth technical review from the perspective of peer reviewers from top-journal publishers like Nature, receive a publication-ready paper edited by senior science editors with 20+ years of experience, and expect clear next steps from managing editors, who help hundreds of authors get published every year.
This premium editing service is tailor-made for you, with multiple rounds of re-editing and re-formatting as needed, to ensure you meet your high-impact publishing goals. In fact, one of our clients, Doctor Bao from the West China Hospital, Sichuan University, was excited to share his experience with us – "Editage's Scientific Editing saves me a huge amount of time by providing comprehensive evaluation and reasonable advice. Modifying as suggested in the report helped improve my manuscript a lot. So far, I have used Scientific Editing for two of my manuscripts, the first of which has been accepted and another is in submission."
Pass on the good and get rewarded in 3 simple steps
A research manuscript takes an average of 17 weeks to be accepted in top journals. However, Scientific Editing has helped authors of about 500 papers get accepted by top international publishers, such as Elsevier and Wiley-Blackwell, taking an average of just 61 days. If you're looking to publish in a high-impact journal, this service is for you. What's more, it's easy to help a friend or colleague publish faster too; pass on the good and get rewarded in three simple steps:
Sign up on Editage and share your unique invitation link/coupon code with colleagues.

Your colleagues pre-book their 10% discount, and confirm their first order using the coupon

You get a $40 discount coupon; if two or more colleagues try Editage, you can earn bonus rewards per referral!
Many, if not all, networking relationships are fostered through personal referrals. Whether it is meeting and working with scientists or putting scholars, juniors and colleagues in touch with trusted professional services, researchers must consider the importance of building networks and the power of recommendations in fueling the growth of science. Ready to help your colleagues publish successfully? Spread the word, login to your Editage account or sign up to start referring now. Want more details, write in to request@editage.com to find out how the referrals program works.
Senior writer, editor and mentor with a passion for weaving words into compelling content for academics in the sphere of science communication and scholarly publishing
See more from Elizabeth George
Comments
You're looking to give wings to your academic career and publication journey. We like that!
Why don't we give you complete access! Create a free account and get unlimited access to all resources & a vibrant researcher community.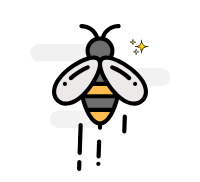 We're making improvements to this page, so you may not be able to complete this action. Please send your query to us on insights@editage.com and we will respond soon.
---
Subscribe to Career Growth
Take a step toward advancing your career by learning more about getting funded, disseminating your research widely, and developing essential skills that will open new opportunities for you to succeed. Subscribe to receive curated content.
---