Riffyn: A tool review for researchers to record data smartly
---
Research in many subject areas or fields involves the collection, archiving, and analysis of large amounts of data. While the ways in which research is conducted has advanced tremendously over the last decade, many researchers around the world still rely on manual collection and recording of their data. From graduate students to veteran professors, laboratory notebooks are the holy grail of information about anything and everything that occurs in their research.
A simple experiment in a biology lab, for example, can be broken down into four parts:
1. Designing the experiment
2. Creating the protocol
3. Collecting the data
4. Analysing the data
While this sounds like a seamless process, it is hardly so in reality. Most researchers complete the first two steps on paper, occasionally documenting this information digitally, followed by collecting their data in one software and analysing it in another. To add to the complexity, a protocol involving multiple experiments often produces several linked data that is often fragmented into different files. While it seems pretty manageable when the experiment is on-going, linking experimental design to results can become an eternal puzzle a few experiments later. Worse still is the process of sifting through all the data when graduate students write their thesis or when their supervisors want the results and protocols of a decade-old experiment. This can not only be an arduous task but can also lead to erroneous data reporting.
Although, we have started to become more digital with the evolution of supercomputers and cloud computing, there are very few options that give the same satisfaction as that of a "lab notebook". Researchers have started to maintain digital lab notebooks, but this is usually a pre-or post-experiment process. Making written notes is then, not only a choice but a convenience that becomes inconvenient very quickly.
Riffyn to the rescue
The Riffyn Scientific Development Environment (SDE) was developed as a cloud application for R&D processes in 2014. Riffyn is a powerful tool designed to unite research protocols, experimental parameters, and research results in one place to provide a comprehensive view of the whole experiment or of the entire research. The software is not just a Google or an iCloud drive allowing the storage of unlimited data. It is customized to the needs of researchers and provides intuitive interfaces to link and analyse research outputs.
The tool is powered by the following broad features:
Design: The Design feature enables the creation of visual process designs according to the experiments that will be executed. These can be customized to include all material and sample handling steps, all parameters evaluated, all measurements and specification limits. Designs are created in steps which are linked by input and output materials that can range from material specifications to actual results.


The tool also allows users to make changes to the designs and processes, and communicate or share with other users. The changes are stored as different versions and all the versions are retained making it possible to visualize changes across time and assess their impact on experimental outputs. Further, multiple experiments can be executed on one process allowing the linking of all data over different time points.

Measure: The Measure mode allows users to record experimental data and link it to procedural data across different steps. Using this feature, it is possible to enter sample properties like the type of buffer used, its molar concentration, etc., and sample results which may be single values or in replicates. This data can be entered into Riffyn either manually, via file upload or imported from other databases. The Measure mode then tracks and links all data to different steps of the experimental design and can be used to create consolidated data tables.
Analysis: Riffyn can also help users perform powerful data analysis. Riffyn's data analytics automatically joins data across steps for performing two types of analysis. Simple visualizations of the data or more complex statistical analysis using Riffyn-generated data tables. Tables can be generated from the Measure mode or Design mode. Combined procedural and experimental information can be plotted and different parameters can be filtered out, a method not possible with data collected in Excel spreadsheets. This can also help to identify outliers. Furthermore, Riffyn delivers data formats that can easily be analysed with powerful statistical analytics software including R, JMP, Spotfire, Tableau, and others.
Share: Another outstanding feature of Riffyn is that all the generated data including experimental and procedural information can be shared with view, operate, edit or administrative permissions.
Connect: Riffyn allows import of data from spreadsheets, LIMS, SQL databases, Sharepoint, web data sources, and manual entry and automatically tracks it to all the data processes or experiments that are linked to the imported data.
Riffyn is basically a digital copy of research, so it records processes, properties, experiments, and data, and provides powerful analysis all in one place. Without accurate data archiving and analysis, research has no real meaning.
In today's age, when the use of sophisticated techniques generating humungous amounts of data becomes a norm, it is imperative to say good bye to our love for hurriedly scribbled experiments and adopt a reliable and objective tool that is not coded by someone's hand writing.
Although highly powered for broad applications, Riffyn is most suited to biopharmaceutical, industrial biotech, and food industries. It is the future of research that has been long awaited! It is a paid tool which offers a free two-week demonstration account. 
For a quick introduction to the features of Riffyn, watch this video that was originally posted on Riffyn's website:
Related reading:
Published on: Mar 12, 2018
Comments
You're looking to give wings to your academic career and publication journey. We like that!
Why don't we give you complete access! Create a free account and get unlimited access to all resources & a vibrant researcher community.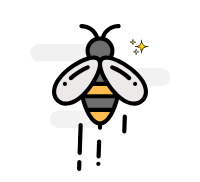 ---
Subscribe to Conducting Research
Conducting research is the first and most exciting step in a researcher's journey. If you are currently in this stage of your publishing journey, subscribe & learn about best practices to sail through this stage and set yourself up for successful publication.
---