PaperHive: Tool review and tutorial for researchers
---
PaperHive is a free web platform for researchers to transform reading of scientific research articles into a social and active collaboration. Researchers usually spend a weekly average of 18 hours in reading and understanding research articles and books. Considering the specific style of writing in scientific articles, the task to discern and decipher the texts often becomes challenging and time consuming for PhD students.
Many researchers find it challenging to manage and keep track of the number of articles that are published in their research area. In such a scenario, a tool such as PaperHive can prove to be handy as it aims to address these gaps by providing a collaborative platform for researchers to share, discuss, comment, support, and critique academic literature.
How does PaperHive work
PaperHive offers a unique annotation system and copyright-compliant collaborative research platform. Academic research articles, as well as books in various fields including biomedicine, mathematics, physics, and chemistry, can be annotated on this platform. Researchers and students can add formulas, questions, opinions, figures, reference articles, and links as comments across the article. Since the platform facilitates active collaboration, PaperHive benefits the author in that he/she can receive feedback and discover related content with an added opportunity to communicate with future collaborators.
To avoid intellectual property theft, all public discussions are covered under the CC-BY 4.0 license and allow reuse only with proper attribution to the author. This allows researchers to comment and provide their opinions and the author to incorporate those comments with proper attribution. Through this process, readers develop a web of interconnected knowledge by helping each other, which otherwise would be in the form of scattered comments, forum discussions, and articles. PaperHive makes the process of research and discussion more collaborative.
How you can access and use PaperHive
Accessing PaperHive requires registration using either an ORCID ID or a valid email account. Once registered, users can search and bookmark preprints and published articles. Users can also search for keywords to get an array of options that are useful to filter the results by publication date, document type (journal article or preprint), journal, or access (subscription or open access).
Step 1: Login or sign up using Google or your ORCID ID

Step 2: Complete your profile and bookmark documents according to your area of interest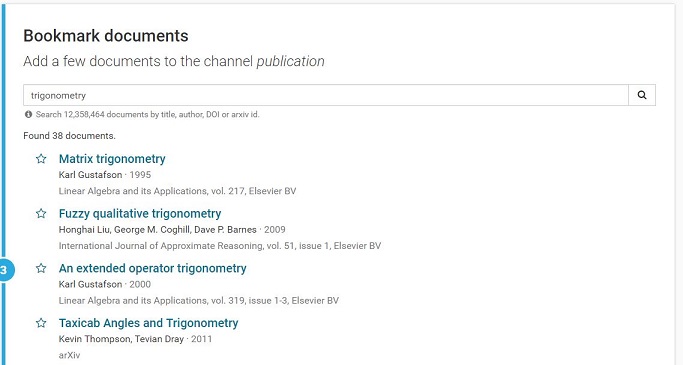 Step 3: Search articles using keywords

Step 4: Highlight a word or a key phrase to initiate a discussion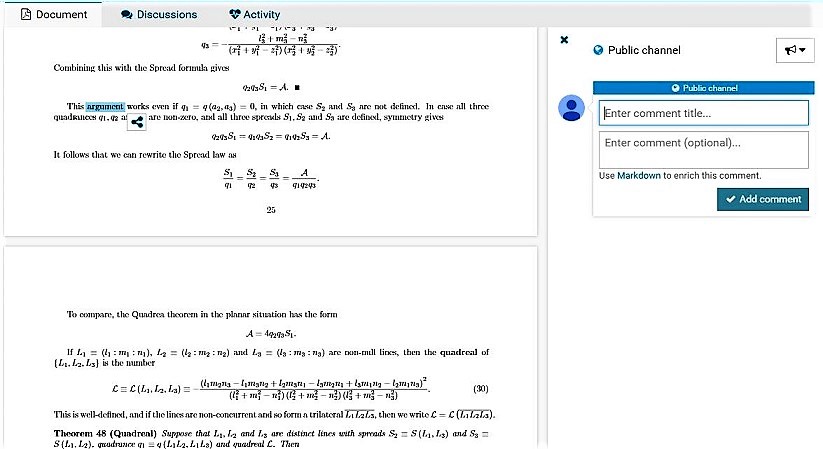 After selecting an article or a preprint of your choice, authors can invite researchers and experts to the discussion. The experts can add structured questions and opinions to help increase the scientific merit and quality of the article. In doing so, PaperHive provides an integrative social platform for experts to conduct a peer review for their fellow researchers. The comments added are real-time, shareable, and covered under the CC-BY 4.0 license. This helps the author to (a) revise their article and submit a manuscript that is scientifically sound, (b) save time by possibly reducing the duration of journal peer review, and (c) develop their hypothesis for the future experiments.
Considering majority of the research articles published today is incremental i.e. it's based on and adds to the existing bank of knowledge, this platform allows users to receive expert opinions from researchers who may have already conducted the experimental step. These experts can share their experience, collaborate, and suggest a more efficient alternative to perform the experiment or analysis.
Benefits of using PaperHive 
In a networked world, researchers are now trying hard to track articles and receive feedback on their preliminary draft articles remotely and on the move. PaperHive is one of the best tools for this purpose. Currently, PaperHive has over 1.2 million academic articles and books available from various publishers that can be read and discussed in real time.
With the ability to add the PaperHive extension on web browsers, such as Google Chrome and Firefox, researchers can get live notifications about discussions on the content they have bookmarked. This means users can participate in an open communication system with experts, which facilitates faster understanding of complex concepts. Users can manage the literature of their interest by bookmarking the articles relevant to them and receive personalized notifications for updates and new comments. Additionally, users can also view the bookmarked catalogue of their peers and other prominent researchers for inspiration.
Other tools like PaperHive
Although PaperHive has its strength in offering a digital, live, and collaborative platform, there are several alternative tools that offer similar solutions with varying degrees of user-friendliness. PubPeer, for example, allows experts to add comments on articles that have a DOI and an option to maintain their anonymity. Similarly, PubMed Commons is a platform built into PubMed and allows only authors of PubMed papers to comment on papers. This is beneficial as it only allows subject experts to comment on the article. In contrast to PaperHive's function of commenting on the article, Open Review, a tool developed by ResearchGate allows authors to publish a formal review. One major issue with all the tools providing post-publication peer-review, including PaperHive, is that the users may deliberately add confrontational comments or intimidate the authors whose work they are commenting on. Even so, PaperHive addresses the issue partly by allowing only invited experts to comment on an article.
Conclusion
Owing to PaperHive's features of annotation, group conversation, and sharing capabilities, it has the potential of becoming a researcher's companion. PaperHive is modeled on arXiv and GitHub that consider research and creation as work in progress. Through continuous feedback sharing with experts, users can seamlessly discuss and get opinions in real time to refine and revise their research. It will be interesting to see if and how PaperHive develops itself as a cross-publisher and an active engagement platform for researchers.
Related reading
Published on: Feb 27, 2018
A published author and committed scholarly publishing professional, who engages with authors by reviewing scientific content, recommending journals and providing formatting tips.
See more from Himanshu Sharma
Comments
You're looking to give wings to your academic career and publication journey. We like that!
Why don't we give you complete access! Create a free account and get unlimited access to all resources & a vibrant researcher community.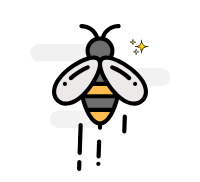 ---
Subscribe to Career Growth
Take a step toward advancing your career by learning more about getting funded, disseminating your research widely, and developing essential skills that will open new opportunities for you to succeed. Subscribe to receive curated content.
---