Patience, hard work, and perseverance: Three qualities every researcher should develop
---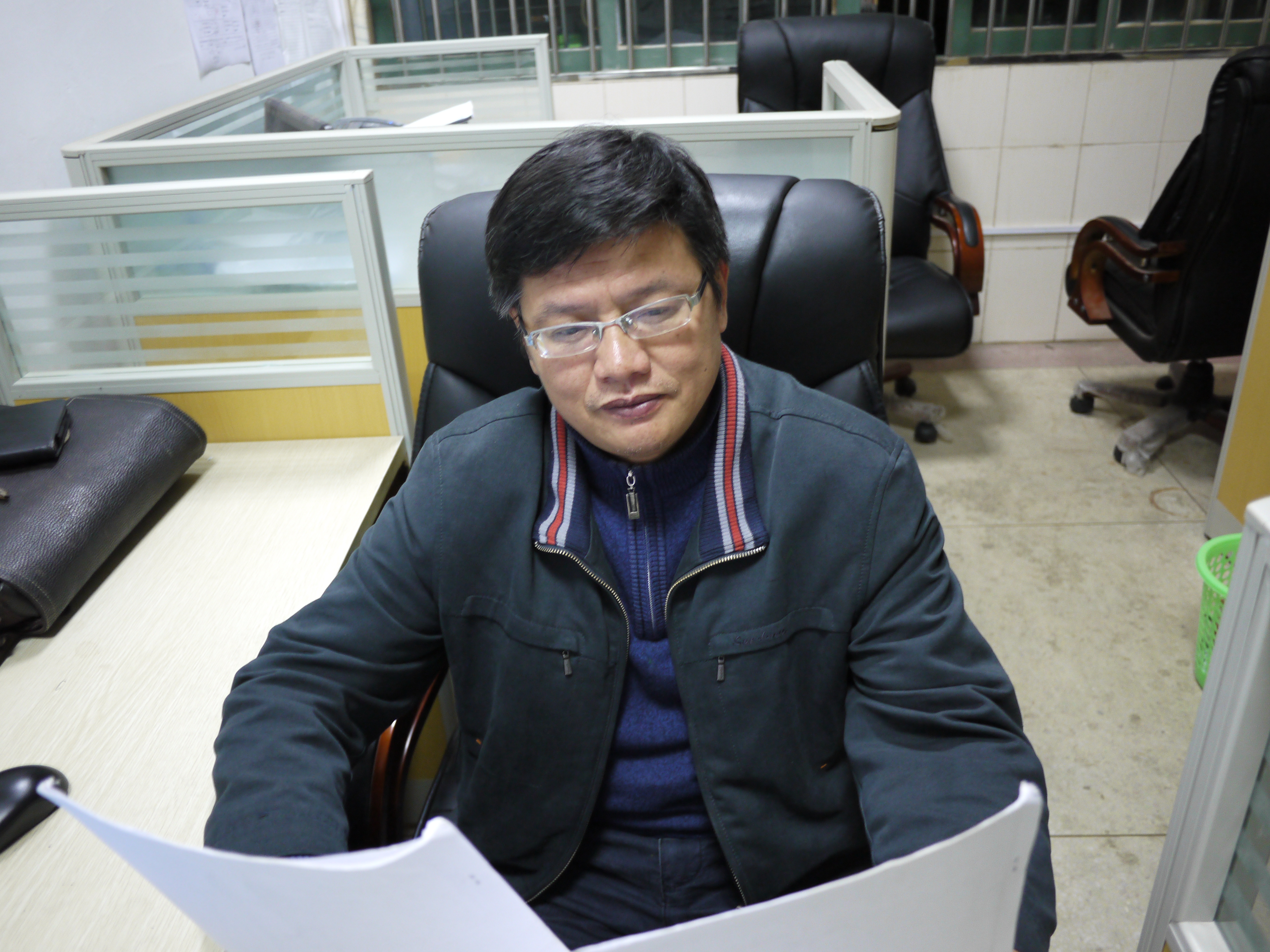 Dr. Jianwu Yan is the Deputy Director of the Mechanics and Electrical Engineering School Experiment Center at the Nanchang Institute of Technology, where he teaches and supervises Master's degree students. Dr. Yan is also a council member of the Surface Engineering Institution (under the Mechanical Engineering Society of Jiangxi Province), the Jiangxi division of the Chinese Society of Aeronautics and Astronautics, and the Chinese Mechanical Engineering Society. Dr. Yan was a candidate for the Hundred Talents Program and the Thousands Talents Program of Jiangxi Province. His accolades include the Ten Outstanding Youths award, an award for his Outstanding Talent in Science and Technology, and the first Teaching Model Award, all of which he received from the Nanchang Institute of Technology.

Dr. Yan graduated with a PhD in Materials Physics and Chemistry from the Central South University. His research interests include preparation and characterization of giant magnetostrictive materials; welding of high-temperature alloy parts; and preparation of corrosion resistant WC coating. He has published over 50 research articles in local and international journals. Of these, 14 papers have been indexed by the Science Citation Index and Engineering Index. He has 6 invention patents and 4 utility model patents to his credit, and has led and participated in 20 research projects dealing with topics of national, provincial, and governmental significance. He is currently leading projects under the National Natural Science Foundation of China, National Key Technology R&D Program of Jiangxi Province, Jiangxi Provincial Department of Science and Technology's project on international cooperation, and Jiangxi Provincial Education Department's Project of Science and Technology.

In many countries, especially Asia, getting published in SCI-indexed journals is a critical requirement of the scientific research evaluation system. It is also considered to be a huge achievement. But getting there is a difficult task for authors from Asian countries, particularly for middle-aged researchers, who may not be very familiar with the English language. To publish an English manuscript in an SCI-indexed journal, these authors also have to understand the publishing process and workflow followed by publishers outside China, e.g., adapting to the syntax of a different language when writing a paper, or changing the tone when responding to peer reviewer comments. It is an arduous journey and, as a result, many Chinese researchers have mixed feelings about writing articles in English.
Dr. Yan, do you also harbor a "love-hate" feeling towards publishing articles in English?
As a matter of fact, I do! And this might be a global sentiment echoed by non-English speaking researchers like me. English is still the mainstream international language of science and technology. Those pursuing their careers in science and technology in Asia cannot help having mixed feelings about publishing articles in English!
You have several SCI publications to your credit. How easy or difficult was the process of writing a paper in English and getting published internationally? What challenges did you face?
I must admit that I had a rather shaky start. It took me a year and a half to finish my first English article! I asked two or three scholars who had studied abroad to help with the English writing. But they were not from my research field so they couldn't do much for me. The greatest challenge was to present my research results in a clear and concise manner. Over time I learned that there are no shortcuts in academic pursuits. It takes time to learn and find our own way and methods. The journey was long but my efforts yielded results eventually.
You may also have had to read extensively in order to increase your knowledge. Did you perceive a language barrier when reading literature in English?
Yes, English was definitely an obstacle when I was trying to read literature published by international authors in my research field. Reading a manuscript written in English is not as easy as reading one in my native language. But I had to keep trying and practicing.
Dr. Yan Shuai, Director of Journal Publishing of Tsinghua University Press and President of the Society of China University Journals, proposed a three-step reform program for science and technology journals in China. The program acknowledged a lot of high-quality research in China and advocated writing in Chinese for more concise and fluent presentation. It also suggested that better Chinese publishing platforms be provided for Chinese scientists and that published Chinese articles be translated into English for the global research community. These steps will in turn help bring China's science and technology journals gain international recognition and enhance the advantage of publishing in Chinese. What do you think about this suggestion?
This is an excellent reform program. I support it fully! The world is oblivious to the great work of many Chinese researchers, possibly because of the language barrier. The lack of recognition may likely demotivate Chinese researchers and affect their confidence to continue their research, especially if their articles are rejected by English-language journals on the basis of language issues alone. This program will help Chinese researchers in science and technology to reach out to the global academic community.
You have communicated with editors of Chinese journals as well as those of international English-language journals. Was there a great difference in the communication?
There was a great difference indeed! I feel that when communicating in English I can't express my thoughts concisely, especially when debating issues or justifying my research argument. I think some professional assistance is necessary for Chinese researchers when they are exchanging ideas with editors of international English-language journals.
Do you find yourself in a difficult situation when you deal with conflicting comments from peer reviewers? How do you usually handle this?
This is indeed a difficult spot to be in for every researcher. And it's not infrequent. Expert A recommends one kind of revision, while expert B suggests another for the same issue. I usually try my best to revise my work based on all comments. But if there are some revisions that I am unsure about, I request the journal editor to advise the best course of action. The bottom line is being sincere and objective. Journal editors are reasonable and willing to discuss issues with authors.
Another opinion about reviewers is that some may not provide objective comments because of lack of subject-area expertise, failure to fully understand the author's logic and viewpoints expressed in the article, or the tendency to arrive at a conclusion before reading the article carefully. Do you think this is true?
I admit that this may happen, given the bulging submission volumes, but I have noticed that most reviewers of international journals share objective comments. Even if they are not subject-matter experts from that specific field, they do make general recommendations about language, writing style, etc. Most experts, however, are highly qualified and serious about reviewing.
Given your busy schedule and commitments, how do you manage to read published literature or stay updated of the latest developments in your field?
Reading literature, including those in another language, is, no doubt, an inseparable part of a researcher's routine. I refer to various institutional databases to find related literature in English, including the one provided by my university. This, however, is not very efficient because a large number of visitors visit the online databases at the same time, and this reduces page speed considerably. I also spend unplanned spare time wisely on many information channels such as ScienceNet, Emuch, Sohu, and Sina.
Based on your experience of supervising graduate students, what habits should aspiring researchers inculcate?
I think that three aspects are the most important in nurturing scientific researchers of the new generation:
Inculcate a great work ethic, and be patient. Ambitious and impatient people are not likely to succeed. Scientific researchers must be level-headed. Those who pursue only fame and fortune cannot be considered as real scientists.
Think on your toes. Be quick and alert. Those who are too lazy to think or apply their knowledge are not fit to become researchers. Most situations in this line of work require researchers to think deeply and come up with ideas to solve problems. You can't always expect instructions. Supervisors only point you to a general direction, and nurturing your talent is really up to you.
Be receptive to new knowledge and information. Without knowledge you will find it difficult to innovate. Learning through international events is one way of increasing your knowledge but this may not always be an option because of funding restrictions. You can always stay updated about the global research scenario through various other online channels and by following latest publications locally and internationally.
Thank you, Dr. Yan!
(This interview was conducted by Deborah Yang.)
Published on: Jul 16, 2015
Comments
You're looking to give wings to your academic career and publication journey. We like that!
Why don't we give you complete access! Create a free account and get unlimited access to all resources & a vibrant researcher community.