Peer Review Week 2022 has ended, but the conversation continues!
---
Peer Review Week is one of the most important events in the academic publishing landscape and the Editage Insights team has enthusiastically participated in the global event since 2016. The event has a specific theme every year and the purpose of this is not limited to a week's worth of celebrations. Through the event, the Peer Review Week Steering committee hopes to spark discussions around important aspects of peer review and thereby the emphasize core premises of and initiate much-needed changes in the peer review process. This year, the theme for Peer Review Week was "Research Integrity: Creating and supporting trust in research."
Like every year, this year too, the Editage Insights team celebrated the event with gusto. We organized a bunch of exciting expert-led events, resources, and conversations that revolved around peer review and research integrity. We received an amazing response from the community - over 6000 registrations! It was a joy to see the researcher community excitedly exchanging their thoughts and views on the theme of Peer Review Week 2022.
A few researchers went out of their way to share their thoughts on research integrity and peer review with us through short video clips. It's great to see how passionate they are about upholding integrity in research and peer review! We're extremely thankful to these community members for coming forward to share their thoughts and motivate others to continue to have these conversations even after Peer Review Week. This is what Peer Review Week is all about – initiating conversations that motivate all the stakeholders to think and act in the best interests of science.  Happy viewing!
Omololu Fagbadebo, Ph.D., is a senior researcher at the Department of Public Management, Law and Economics at the Durban University of Technology, South Africa. In this video, he talks about the importance of peer review in preserving research integrity. He encourages authors to look at peer review not as a punitive measure but as a value-addition that ensures the quality of publications.
Gayatri Ramachandran, is a PhD graduate student, at the University of Hyderabad, India. Gayatri explains how research malpractice and data falsification can pull down scientific research and emphasizes the importance of integrity in the peer review process.
Dr. Ruchika Yogesh juggles multiple roles – she is an independent researcher, besides working as Senior Copyeditor, The Cureus Journal of Medical Sciences and Consultant at Infinita Lab Inc. In this video, Ruchika shares how peer review helps build trust in research. She also specifically emphasizes the need for peer reviewers to be extra cautious when dealing with research involving human and animal studies to make sure that published research is ethical.
Karen Hall is a Marie Skłodowska-Curie Pre Doc Fellow at the University Rovira i Virgili, Spain. Here, Karen shares her thoughts on how peer reviewers help authors understand whether their research meet the standards for publication. She explains how peer review is all about helping authors build their credibility and disseminate research that is authentic and ethical.
Aysa Mondoñedo is a Researcher and Thesis Advisor in the Department of Linguistics, Pontificia Universidad Católica del Perú. In this video, she shares her thoughts on how peer review is more than just identifying malpractice – it is a way to collaboratively and helpfully guide authors to publish the highest quality of research.
What are your thoughts on the role of peer review in preserving research integrity and building trust in research? Please share your thoughts in the comments section below – let's keep the conversation going!
Comments
You're looking to give wings to your academic career and publication journey. We like that!
Why don't we give you complete access! Create a free account and get unlimited access to all resources & a vibrant researcher community.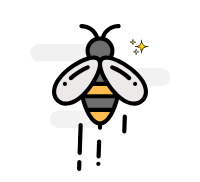 ---
Subscribe to Journal Submission & Peer Review
Improve the chances of your manuscript's acceptance by learning how to prepare a manuscript for journal submission and handle the peer review process. Subscribe and get curated content that will give impetus to your research paper.
---