Post-publication issues and peer review: A report from the 2017 Peer Review Congress
This article is part of a Series
This article is part of a Series
Series
2017 Peer Review Congress
The Editage team was one of the exhibitors at the Eighth International Congress on Peer Review and Scientific Publication held in Chicago from September 9 to September 12, 2017. For those who were not able to attend the Congress, our team presents timely reports from the conference sessions to help you remain on top of the peer review related discussions by the most prominent academics.
Read more
---
In line with the theme of innovations in peer review, the session on post-publication issues on day three included interesting presentations that went beyond the journal and looked at commenting platforms and indexing databases.
One important aspect of indexing is the tracking of corrected published records, i.e., articles that are corrected for honest errors and re-published. Tea Marasović (Research Office, University of Split School of Medicine, Croatia) and her colleagues studied the different indexing practices followed by MEDLINE, Web of Science, and Scopus when sharing details about such articles. They found that while these databases indicated correction related information, there was no consistency in the way this was done. Such discrepancies could diminish the credibility and transparency of the research and publication system. Ideally, published articles should be "appropriately indexed, interlinked, updated, and/or amended in a timely and efficient manner."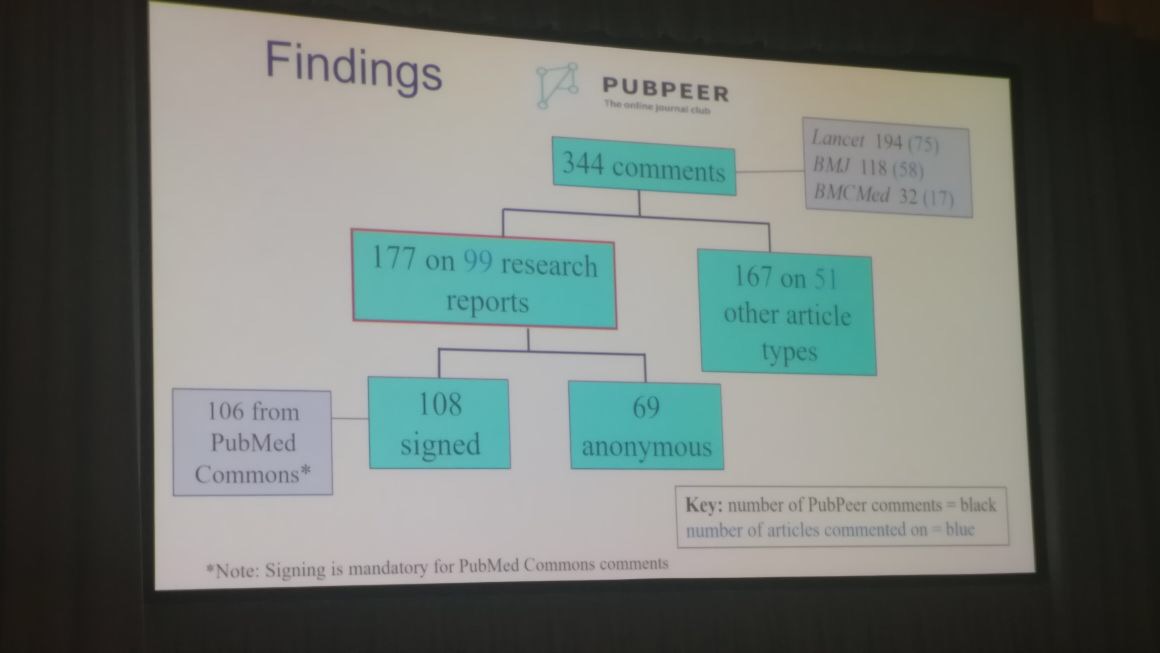 Melissa Vaught (PubMed Commons, National Center for Biotechnology Information) presented an analysis of PubMed Commons commenters, which also revealed the extent of collaborative and author comments and replies on the PubMed Commons platform. Based on data for comments published over a two year period, Vaught and her colleagues found that several individual PubMed members had not participated in PubMed Commons; authors did not engage with/reply to commenters; and often comments were collaborative posts.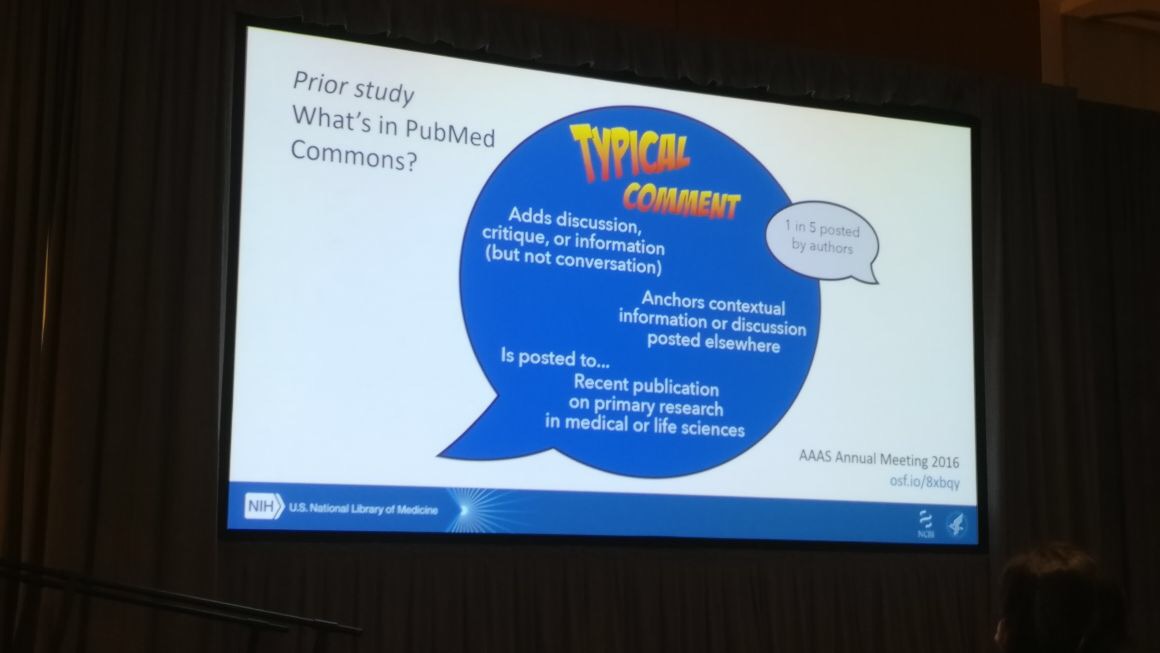 On behalf of Elizabeth Wager (an independent scholarly publishing professional and consultant), Mario Malički spoke about the role of PubPeer comments in alerting editors to serious problems with clinical research publications. This study sought to examine PubPeer comments to determine the frequency with which postpublication comments help identify misconduct in clinical research articles, how often PubPeer brings problems to editors' notice, and how editors and authors respond once an issue is identified. Even though PubPeer is a unique forum that enables people to share post-publication comments, the frequency of comments that would require some action from the journal in the study sample was low.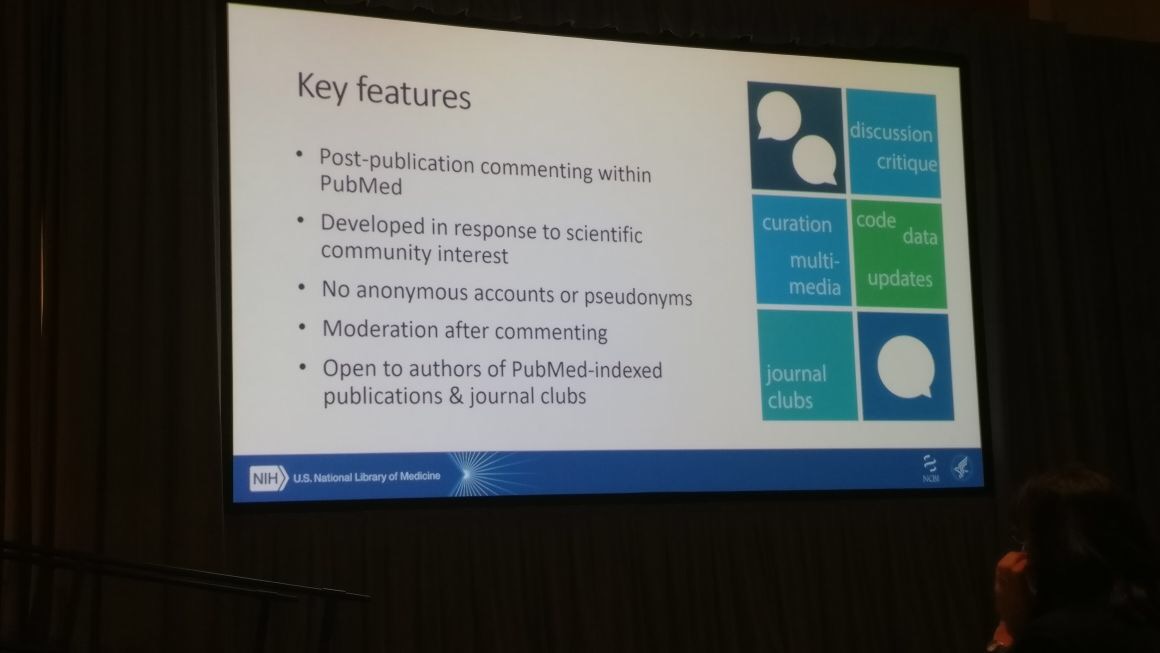 This was the last set of presentations of the Peer Review Congress and was followed by a brief and emotional tribute to Drummond Rennie, director of the International Congress on Peer Review and Biomedical Publication, and a satellite panel discussion session on Transparency in Peer Review moderated by Alice Meadows (Director of Communications, ORCID).
Related reading: 
Download the full report of the Peer Review Congress
This post summarizes some of the sessions presented at the Peer Review Congress. For a comprehensive overview, download the full report of the event below.
An overview of the Eigth International Congress on Peer Review and Scientific Publication and International Peer Review Week 2017_12_0.pdf
Published on: Sep 13, 2017
Passionate about scholarly publishing, always looking to have memorable conversations with researchers and industry professionals across the globe
See more from Jayashree Rajagopalan
Comments
You're looking to give wings to your academic career and publication journey. We like that!
Why don't we give you complete access! Create a free account and get unlimited access to all resources & a vibrant researcher community.