Publish faster, progress faster: The basics of rapid publication
This article is part of a Series
This article is part of a Series
Series
Rapid publication
Rapid publication is emerging as an alternative to the conventional publishing model. What is the rapid publication track and how does it work? What are its advantages? Why should researchers opt for this approach? This series covers the basics of rapid publication and lists some journals that offer this option.
Read more
---
"Every day that you wait is a day that people die."
Gregory Petsko, PhD, Professor of Neurology, Weill Cornell Medical College, in an F1000 Research video on Rapid Publication
Dr. Petsko's statement says it all – about science, about publishing, and about the need to publish scientific findings without too much delay.  
The conventional publication track involving manuscript submission, peer review, manuscript revision, and production spans several months and depends on factors such as field of study, availability of peer reviewers, and a journal's publication frequency. Gone are the times when authors (and journals) were willing to live with extended timelines for journal decision and manuscript publication. Today, scientific discovery, publishing, and researchers' career progression are about quality as well as speed. In some scientific fields, such as immunology or clinical research, immediate publication may influence critical health care related developments, and the conventional publication process may not enable the prompt sharing of scientific findings. Responding to the need for reducing publication delays, several journals and publishers have begun to offer rapid publication - an accelerated track to publication that assures you of the journal's decision (or even publication) within weeks or days of submitting your manuscript.
How rapid publication journals publish rapidly
The most intensive and iterative stages of the conventional publication process are peer review and manuscript revision or finalization. Most rapid publication journals opt for post-publication peer review and open access to reduce time delays and manage large submission volumes. After initial submission, manuscripts are screened for basic accuracy, relevance, originality, plagiarism, extent of match with the journal's scope, etc. Screened and approved manuscripts are published online as un-reviewed versions. Manuscripts are reviewed after they are published and reviewer comments are published along with the article. Some journals publish manuscripts on open platforms, such as PubPeer or Publons, to invite comments from a larger and more varied readership. Further, some publications opt for open peer reviews, wherein the identity of the reviewer(s) is disclosed. Authors can then revise their manuscripts and revised versions are published online. Most rapid-publication journals are open access and publish content under the creative commons license that allows users to freely use the content as long as it is attributed appropriately. Typically, journals or publishers that offer rapid publication charge a premium fee for faster publication. Publishers may also choose to offer waivers to authors whose institutions/grants include open access publication within their scope. 
Benefits for authors
If you are a researcher, rapid publication could help you in several ways.
A competitive edge: Scientific research is extremely competitive and, to a large extent, your reputation as a researcher depends on your published papers. The faster you are able to publish your findings the greater is the competitive edge you have over your peers.
Less chances of getting scooped: It is always possible that another researcher is investigating the same topic as you are. The researcher who gets published first receives credit for the idea and the manuscript. Having someone else receive credit for your original idea, or getting "scooped" as it is known in academic circles, is a researcher's worst nightmare. Rapid publication can help you avoid getting scooped and ensure that you get credit for your original ideas.
Boosting grant/postdoctoral applications: Often, publication is a prerequisite for research grants or postdoctoral positions. As these applications are time-bound, shorter journal turnaround times will help you meet your application deadlines. Having a list of published papers is also bound to strengthen your applications for grants or postdoctoral positions. 
Increased visibility in a fast-paced environment: A shorter publication journey also builds your publication profile rapidly. Moreover, considering that more and more rapid publication avenues are opting for open access, you can be assured of increased global visibility upon publication.
Planning ahead: A speedy response from the journal can help you plan your publication journey better and in advance, especially in case of rejection.
Benefits for publishers
To some extent, publishers, too, stand to gain by moving away from conventional publishing processes and adopting rapid publication.
Staying ahead of the game: Competition to report scientific findings exists among journals/publishers, too. A journal/publisher that publishes reliable, original scientific research rapidly is more likely to be considered as the go-to source for information about latest developments in the field.
Increased submissions: A journal that does not make its authors wait for long enjoys a better reputation than one that takes a long time to inform authors of an initial decision. This increases the likelihood of the journal attracting more submissions from a wider author base across the globe.
Increased efficiency: Reduced manuscript processing timelines help journals achieve more efficient production systems and deal with a high number of submissions. Of course, this means that a rapid publication journal/publisher has to adopt processes that ensure quality along with speedy delivery.
The fine print
Rapid publication may just be the solution to deal with lengthy journal decision and production times. However, if you plan to opt for rapid publication, being cautious will help you better. The immense competition and pressure to publish in the scientific world has also given rise to suspicious publishers who entice authors with the promise of publication success but are really more interested in stealing original ideas. To begin with, choose the right journal to avoid falling prey to predatory or bogus publishers. Pay close attention to the information on the journal's website. Watch out for promises that may sound too good to be true. As a useful starting point, you could refer to Jeffrey Beall's list of predatory publishers and journals. Second, understand the extent to which processes such as post-publication peer review will help you with a critical assessment of the quality of your research. Weigh the pros and cons of conventional peer review and rapid, post-publication peer review with regard to your research. If you feel that the former approach will add more value to your research, opt for the traditional submission route and be patient until you achieve publication success. Finally, rapid publication and post-publication peer review are fairly recent trends. Like most unconventional approaches to scholarly publishing they too are under close scrutiny and the extent to which they will add value to scientific development and communication is still being evaluated. To avoid being swayed in favor of or against rapid publication, consider the extent to which your research and/or career will stand to benefit from it and choose a publication track accordingly.
Published on: Feb 13, 2015
Passionate about scholarly publishing, always looking to have memorable conversations with researchers and industry professionals across the globe
See more from Jayashree Rajagopalan
Comments
You're looking to give wings to your academic career and publication journey. We like that!
Why don't we give you complete access! Create a free account and get unlimited access to all resources & a vibrant researcher community.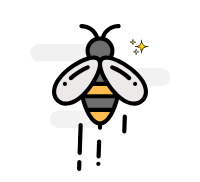 ---
Subscribe to Journal Selection
After writing a research paper, the next step is to find the right journal to publish it. Subscribe and get curated content to find the perfect journal that will give impetus to your research paper and your career.
---