Scientific writing: "A number of" and "The number of"
---
Scientific writing often poses a challenge to non-native English authors. While writing papers, authors often face grammatical problems. Let's look closely at one of the most common one in this post.
It is natural to associate numbers with the plural form. When talking about more than one of something – days, samples, experiments, etc. – we tend to use the plural form of the verb, as in "the days were short," "the samples were dried," or "the experiments were repeated."
The expression "a number of" also belongs to the same category—it is always followed by the plural form, as in "a number of days passed" or "a number of people were present." Do not be misled by the indefinite article "a" in that expression: the expression is always used to indicate more than one of something and therefore takes a plural noun and a plural verb.
On the other hand, the expression "the number of" is different and always takes a plural noun followed by a singular verb because the expression is used to refer to the exact number that makes up a collection or a group. The expression emphasizes a precise quantity and is used when the exact number is more important than just the fact that there were many, as in "The number of plants in each plot was 25" or "The number of participants was greater in summer than in winter."
Published on: Jan 16, 2014
Comments
You're looking to give wings to your academic career and publication journey. We like that!
Why don't we give you complete access! Create a free account and get unlimited access to all resources & a vibrant researcher community.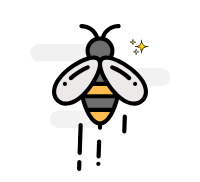 ---
Subscribe to Manuscript Writing
Translate your research into a publication-worthy manuscript by understanding the nuances of academic writing. Subscribe and get curated reads that will help you write an excellent manuscript.
---