Scientists speaking about COVID-19 face disturbing abuse and threats
---
The COVID-19 pandemic brought the world to its knees, with the accompanying deluge of disinformation only making matters worse. However, a recent report by Nature revealed that when doctors, epidemiologists and scientists spoke up on how to manage and contain the pandemic, many were trolled and abused online, receiving unacceptable threats of violence.
The Nature report is based on responses from 321 scientists working in fields related to COVID-19 and highlights significantly higher and more intense cases of harassment during the pandemic. Of the respondents, one in five researchers who spoke to the media about COVID-19 were threatened with physical or sexual violence. An alarming 15% received death threats, while 2% of the respondents were physically attacked after sharing their views on COVID-19.1
According to Susan Michie, Director of the UCL Center for Behavior Change at University College London, "The online abuse occurs most intensively after media engagements and especially after those that address restrictions to social mixing, the wearing of face-masks or vaccination."2 Other instances that seemed to spark abuse were those where scientists shared views on the origins of COVID-19, social conduct during the pandemic, and the efficacy of drugs to treat the deadly virus. Dr Andrew Hill, a pharmacologist at the University of Liverpool's Institute of Translational Medicine, received threats, including images of hanged people and coffins after he published a meta-analysis suggesting that Ivermectin (an anti-parasite medication) could perhaps help in treating COVID-19.3
Another victim of this unfortunate trend of abuse was Krutika Kuppalli, an infectious diseases physician who now works at the World Health Organization (WHO). After testifying to a US congressional committee on how to hold safe elections during the pandemic, she faced abuse online, which quickly escalated to phone calls at home threatening her with dire consequences and death.3 Australian virologist Danielle Anderson also received threats after she wrote a critique of an article that theorized the SARS-CoV-2 may have originated at China's Wuhan Institute of Virology, with one email telling her to "eat a bat and die".3
Instances of such abuse is being reported from all around the world. In Germany, senior scientists speaking out against the so-called Querdenker, or "lateral thinkers," movement have faced abuse. Querdenker followers believe that the coronavirus is a hoax. They have held demonstrations, sometimes illegally, to protest restrictions on wearing masks and against the pause of public activity. Participants have reportedly turned violent at gatherings held by the group – in defiance of police requests to adhere to pandemic restrictions such as social distancing and wearing masks. A separate study by Microsoft on digital behavior highlighted an increase in online abuse, with instances of hate speech up by 4% in 2020 in the Asia-Pacific region alone.4
For academics who have been working hard to sift dangerous misinformation and provide accurate, relevant, updated information (especially regarding the COVID-19 vaccine), these attempts at intimidation have been mentally exhausting. A disconcerting 59% of those who participated in the Nature survey revealed that their credibility was mocked and called into question. Consequently, over 42% of the scientists said they felt vulnerable, emotionally shaken and scared. In fact, many chose to withdraw from social media and stopped sharing their views publicly.5 Unfortunately, the intensity of abuse has only continued to increase. It is no longer just random comments on social media but more organized campaigns aimed at frightening scientists.
Scientists in the public eye not only had to deal with intimidation and threats, many did not get the support they needed and expected from their institutions. The Nature report revealed that 20% of respondents who informed their employers about the death threats did not receive much support.1 This has prompted calls from various quarters for governments, insitutions and other academic authorities to adopt a no-tolerance approach to those who abuse scientists. If this kind of abuse continues unabated, many fear that it will lead to the silencing of experts at a time when the world needs them most.
References:
Comments
You're looking to give wings to your academic career and publication journey. We like that!
Why don't we give you complete access! Create a free account and get unlimited access to all resources & a vibrant researcher community.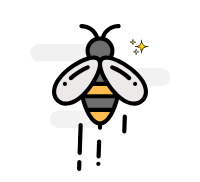 We're making improvements to this page, so you may not be able to complete this action. Please send your query to us on insights@editage.com and we will respond soon.