Should early career researchers be appointed as peer reviewers?
Early career researchers (ECRs) form a large part of the scientific community but often do not get as many opportunities to review as do more tenured and established researchers. Many, in fact, contribute to peer reviews by supporting their supervisors/principal investigators in performing reviews, although they may not receive credit for their involvement. For these reasons, they tend to become excluded from the peer review process or the recognition that comes with it.
In this live session, we will discuss why ECRs should be part of peer review, what their contribution can be toward upholding research standards, and ways in which they can build their profile to improve their visibility.
This year's theme for Peer Review Week is Identity in Peer Review, and in this webinar, we explore the importance of including diverse voices in peer review, especially those of ECRs—a significant section of academia.
Sign up with us for Peer Review Week 2021 today to join this webinar!
You should attend this webinar if you want to understand
Why including more ECRs in the review process is important

What challenges ECRs typically face in becoming formally involved in peer review

Whether these challenges differ by region, discipline, gender, organizational affiliation, etc.

How you can establish yourself as a peer reviewer if you are an ECR, or support ECRs in doing so if you are a journal editor or research supervisor
Date: September 23, 2021
Time: 12.30 PM UTC | 8.30 AM EST
Sign-up to join this and all other panel discussions during Peer Review Week 2021
About the panelists
Dr. Asli Telli - Research Fellow at Universität Siegen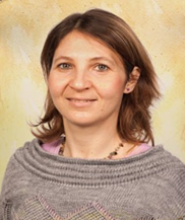 Dr. Telli is Associate Professor and formerly Alexander von Humboldt Foundation PSI Fellow at Locating Media PhD Program of Uni-Siegen, Germany. She is right now in a transitional period to her remote fellowship at Witswaterstrand University, South Africa and Global Labor University. She holds a PhD in media and communications studies from a dual American and Swiss programme, and has experience teaching and advising international graduate students in numerous universities in Turkey, Switzerland, Malta, France, Germany, and the US. She is an active member of Academics for Peace-Germany, European Digital Rights (EDRi) and Digital Freedom Fund`s decolonization efforts in knowledge and digital rights.
Dr. Thomas Agbaedeng - Postdoctoral research fellow at the Faculty of Health and Medical Sciences, Adelaide Medical School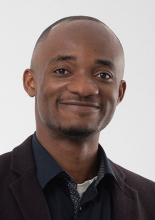 Dr. Agbaedeng is an Emerging Leaders and Postdoctoral Fellow at Adelaide Medical School, The University of Adelaide, Australia. He investigates the drivers of cardiometabolic disease and novel biomarkers for risk predictions. Dr Agbaedeng completed his PhD in 2019, studying the development of heart rhythm disorders in obesity, with further training at Department of Experimental Cardiology, Amsterdam UMC, Amsterdam (2020). Dr Agbaedeng won 1st Prize at the Young Investigator Award competition, European Heart Rhythm Association Congress, Barcelona, among others, and competitive grants from the National Heart Foundation of Australia (2020) and The University of Adelaide (2021). As an emerging mentor and teacher, his students have graduated with distinction and won research scholarships. He has co-authored dozens of scholarly papers and peer-reviewed >100 papers for high-impact journals, such as European Heart Journal, Heart Rhythm, and Frontiers in Cardiovascular Medicine. As a committed advocate for early-career investigators (ECIs), Dr Agbaedeng co-founded the International Society for Heart Research Australasia Section ECI Committee in 2020
Dr. Smita Jain (Moderator) - Associate Director, Academic and Government Relations (India)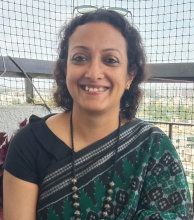 Dr. Smita Jain is an enabler, mentor, and leader with 14+ years of experience in science promotion, communication, and business development. Smita has a Ph.D. degree from the Indian Institute of Science, Bangalore, with a history of working in the biotechnology industry at the start of the career trajectory. Experienced in Science Management, Business Development and Community Building. Prior to joining CACTUS as Associate Director, Academic and Government Relations (India), she led IndiaBioscience for five years and was responsible for establishing the strategic vision and partnerships; growth, fundraising, grants, and team management; and overseeing the activities of the networking, communication, education, data & policy and skill-building verticals. She is passionate about 'Careers in Science', and 'Mentoring'. Smita is a recipient of #IRMI Research Management Grant of India Alliance. She is also a member of the review group for the programs and activities of NCSTC, DST, GoI and an invited member of the advisory group set up for the Resource Book on Biographies of 75 Women Scientists by DST, GoI.
Sign-up to join this and all other panel discussions during Peer Review Week 2021