The Journal of Veterinary Medical Science: Quick facts and submission tips
---
Aims and scope

The Journal of Veterinary Medical Science publishes original articles on all aspects of veterinary science from basic research to applied and clinical science from all over the world.

Publisher

Japanese Society for Veterinary Sciences

Frequency of publication

Monthly (12 issues a year). The journal has been published regularly since 1939 (although its title has changed a few times in the past).

Editorial information

Dr Masamichi Kurohmaru is the Editor-in-chief. He is a professor in the Graduate School of Agricultural and Life Sciences, University of Tokyo. His research focuses on testicular toxicity of phthalate esters. The Editor-in-Chief is supported by the editorial board, which has 36 members representing different specialities from anatomy to virology and wildlife science.

More information here: http://jsvetsci.jp/jvms/editorial-board/
CRITERIA FOR PUBLICATION
Contributions can be full papers, review papers, or notes. Full papers or reviews can be up to 5 pages long (including tables, figures, and any appendixes) and notes can be up to 3 pages long. 'A printed page with no title, tables, or figures, will have about 870 words.' The subject category of each contribution should be clearly indicated on the first page. The categories are as follows: anatomy, avian pathology, bacteriology, biochemistry, clinical pathology, ethology, immunology, internal medicine, laboratory animal science, parasitology, pathology, pharmacology, physiology, public health, surgery, theriogenology, toxicology, virology, or wildlife science.
EDITORIAL POLICIES AND SUBMISSION GUIDELINES
All manuscripts must be uploaded at http://mc.manuscriptcentral.com/jvms as *.doc files (and not as *.docx files) and as *.ppt, *.xls, *.jpg, or *.tiff as required. The system then automatically creates a single file in pdf, which is used in the reviewing process. Contributions may be edited for language if the editorial board considers it necessary, and authors are charged for this service. Instructions to authors are available at www.jstage.jst.go.jp/stage/pub/jvms/pdf/regulation_en.pdf.
MANUSCRIPT REVIEW PROCESS
Authors may suggest two reviewers at the time of uploading the contribution. The Journal of Veterinary Medical Science insists on proper ethical standards related to the care and use of animals and will reject papers if those standards are not adhered to. All experiments involving animals must have been approved by an appropriate committee constituted by the author's institution.
GOOD PUBLISHING PRACTICES
The journal uses the Vancouver system for citations: citation numbers are printed in line (not as superscripts) and enclosed within square brackets. Abstracts of full papers and review papers are limited to 240 words and those of notes, to 120 words.
INDEXING & METRICS
The impact factor for 2014 is 0.782.
USEFUL LINKS
Journal homepage: http://jsvetsci.jp/jvms
For submissions: http://mc.manuscriptcentral.com/jvms
Instructions to authors: www.jstage.jst.go.jp/stage/pub/jvms/pdf/regulation_en.pdf
Editorial board: http://jsvetsci.jp/jvms/editorial-board/
Published on: May 10, 2016
Comments
You're looking to give wings to your academic career and publication journey. We like that!
Why don't we give you complete access! Create a free account and get unlimited access to all resources & a vibrant researcher community.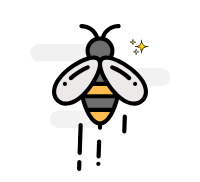 ---
Subscribe to Journal Selection
After writing a research paper, the next step is to find the right journal to publish it. Subscribe and get curated content to find the perfect journal that will give impetus to your research paper and your career.
---