Unprecedented times are here but make the most of it
---
Haven't you wished you had time to learn the intricacies of publication? Haven't you wished you had a personalized coach to guide you? If you have wished for it, this is the perfect time to upskill yourself. Around the world, research projects, field work, and lab work are affected due to the COVID-19 pandemic. Researchers are anxious about the impact this will have on research. You however have a chance to enter the post-COVID-19 pandemic research world with more confidence than before.  
Few researchers have the opportunity to get formal training, but don't let this hold you back. You have a chance to scale up your knowledge and gain more skills with R Upskill's all-access learning pass that can get you started with your learning goals today.
How can busy researchers learn new skills?
Learning new skills or scaling up knowledge requires time, and researchers are often too busy to opt for conventional learning options such as attending classes or lectures. Online learning, therefore, is a great way for busy researchers to upskill themselves. It offers them the convenience and flexibility to update their knowledge at the comfort of their home or office. Moreover, they can choose with ease the skills they want to acquire and learn at their own pace. Not only can this help researchers expand the breadth of their knowledge but also add value to their resume.   
Online learning offers several advantages over the conventional teaching model, especially for a researcher who has to juggle multiple responsibilities simultaneously. 
Accessible to all: Researchers have to juggle several tasks, which can leave them with little time to attend physical classes or workshops. Online learning provides an easy way to learn new skills or update knowledge without the hassle of traveling. Researchers can access online courses irrespective of where they are based and what time zone they are from. 
Customizable and self-paced: In a conventional setting it can be challenging to choose the pace of learning as well as the topics of study. Online learning, on the contrary, allows researchers to choose from a host of topics and learn at a pace they find comfortable.
Adds value to resume: Irrespective of the stage of career one may be at, a completion certificate from well-designed online programs adds value to the resume. Potential employers view the candidate as someone committed to learning and upskilling.
Cost effective: As compared to conventional learning, online learning is usually affordable. Considering the accessibility, customizability, and the value it adds to the resume, online learning is one of the easiest and most convenient ways for researchers to expand their knowledge and skills.   
How can R Upskill aid your learning?
R Upskill's primary goal is to enable and aid researchers grow both professionally and personally. This platform hosts over 75 bite-sized programs that have been created by academic leaders. From academic publishing, funding, research promotion to dealing with mental stress, researchers will find a course or a guide for every challenge that they face.
Busy researchers will find content in multiple formats, such as bite-sized courses that can be completed just over a cup of coffee! Apart from this, handbooks, webinars, videos, and more content in shorter formats to suit varying needs of researchers. No longer should you worry about finding a weekend or block large chunks of time to learn new skills.
Completion certificates are awarded at the end of every course keeping in consideration the effort you have put in acquiring a new skill. What's more, in case you need any assistance during the course your personalized publication coaches will be accessible to you. 
Focus on yourself; create your own objectives
In times as uncertain as these, one way of focusing on your mental wellbeing as well as professional goals is setting objectives for yourself. Acquiring new skills and working toward being self-reliant will help you stay focused. Also would you not walk to your lab or your university with more confidence after the pandemic is over?  
Intrigued by what R Upskill has to offer? Visit the R Upskill platform to choose from the library of learning programs and the All Access Pass to access everything on the platform.
Sneha's interest in the communication of research led her to her current role of developing and designing content for researchers and authors.
See more from Sneha Kulkarni
Comments
You're looking to give wings to your academic career and publication journey. We like that!
Why don't we give you complete access! Create a free account and get unlimited access to all resources & a vibrant researcher community.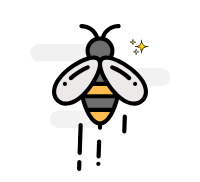 ---
Subscribe to Journal Selection
After writing a research paper, the next step is to find the right journal to publish it. Subscribe and get curated content to find the perfect journal that will give impetus to your research paper and your career.
---