Your Research. Your Life. Your Story.
A magnetic community of researchers bound by their stories
Every researcher has a story. What's yours?
What I learned while waiting three years to obtain two PhD fellowships (Part 2)
---
The waiting period was somehow frustrating. I was on a 3-year non-renewable contract with the university, and this meant that I had to obtain a funded place on a PhD program by the year 2017; otherwise I would have to look elsewhere for employment.
The policy itself—that MPhil holders seeking academic appointment at my university could only be employed for a non-renewable contract period of 3 years—was frustrating, especially given the staffing situation in some departments.
What made the situation more frightening was that, in addition to my immediate family, I was taking care of my dad and two siblings, who were in tertiary school. If I wanted more sustainable employment in academia and especially in my university, I needed to obtain a PhD as soon as I could. So, what did I do when this was not forthcoming?
I took care of, and bonded with, our son
I mentioned earlier that my going to Cambridge would have coincided with the birth of my son, Nyamedea, and I couldn't imagine the trouble both my wife and son would have gone through after the caesarean section. Even with support from family members and friends, it would have been hell for them without me. And here is why.
Patience went through the surgery in April and she needed to heal. While we had her mother come stay with us for some weeks, often Nyamedea would sleep only when I carried him close to my chest and paced back and forth. I would do this for hours until about 2am when the boy would put to sleep.
Then in August of the same year, Patience started attending to her duties as Graduate Assistant at the Institute of African Studies. Nyamedea was just four months old and we couldn't afford to put him in a crèche. School was in session for Patience's mother who teaches at Sefwi.
What this meant was that I had to bring him every morning to my office. My office became a crèche and a "collection site" for food particles. For those who have seen my video updates on how I bond with my son, you will understand where it started from—it's mostly a result of the time I spent with him in those formative months as a baby.
I was very privileged to have my own office, and to have very a supportive staff that would offer a helping hand during times when I had to go teach a class, attend a faculty meeting, or when Nyamedea's cries for attention were just unbearable. Even staff from other offices were willing and ready to help. But there were those days when no matter what I did, Nyamedea would cling to me. During those days, I wished there were paternity leaves for fathers.
The whole experience affected my research output and health. That year, the Dean wrote on my appraisal form that I should be encouraged to publish. I had severe chest pains for a long time from carrying Nyamedea to and from my office.
I engaged in research activities and networked with other scholars
Before Nyamedea's birth, I had been engaged in some research projects. I went back to them, presented a seminar paper, and participated in two international conferences—one in Chicago, USA and the other in Edinburgh, Scotland. My return to research resulted in the publication of a paper by the third quarter of 2017, and by the middle of the fourth quarter, had resulted in the acceptance of my paper's abstract for a conference in Leicester, UK.
I continued focusing on improving myself by seeking advice from my mentors and by networking with other scholars from Africa and beyond. It was through such engagement that I got a hint of the Lisa Maskell Fellowship, and applied. Without the networks I built during this period, I doubt I would have been telling this story, and without my position as faculty member, I wouldn't have received funding to attend these conferences.
I improved my language and teaching skills
If you recall, in my last post I wrote about the demands that a PhD in Classics required. I began going through my previous lessons in Greek and Latin and reading more to improve my proficiency. I then engaged a private tutor to teach me French.
Although I couldn't make it through the number of months I set for myself, due to work and family demands, the three months I spent learning some French was worth it. I can't say I have met the requirements I desired, but when I go back to it, I know it won't be as difficult as when I began.
I also continued to give myself to teaching in my department, and was privileged to attend two workshops that shaped my teaching methodology and philosophy. My three-year teaching period also enriched academic life in the department and helped improve staff-student ratio.
We mounted a PhD program and successfully applied for a full fee-waiver for the first four years of the program
There was no PhD program in Classics in Ghana, but by 2016 my department had a program approved on paper, which had not been advertised. Together with my former head of department, I pushed for the advertisement and commencement of the first ever Classics PhD program in Ghana and successfully applied for a full-fee waiver for admitted students in both the Classics and Philosophy PhD programs.
So, I used the waiting period to help create opportunities here in Ghana not just for myself, but also for my colleagues and those who would come after us. I remember being asked by a well-known professor what I wanted, and I said I wanted PhD funding for myself and my colleagues. Then she said, "Let's talk about you."
But I didn't want to be successful alone—I wanted to carry my colleagues along. And so, I became a constant reminder to follow up on our proposals. A month after obtaining approval to our proposal for fee waivers, I received the two PhD fellowships—the very news that has generated these series of articles. I declined one, which then passed on to one of my colleagues. And while I am not a beneficiary of the fee-waivers due to my acceptance of the other fellowship, I am excited that the rest of my colleagues can complete their PhDs within the next four years.
I audited a postgraduate course in gender at the Institute of African Studies
My initial PhD proposal was on class and equality with a departure from gender equality. But on further reading and discussion with my mentors, I made substantial revisions to the proposal by focusing on gender equality in Platonic and African philosophical thought. It was this proposal that I submitted for the PhD fellowships.
In order to enrich my understanding of gender in African cultures, I audited a postgraduate course in gender at the Institute of African Studies. The professors who led the seminar were very helpful. I discussed my proposed study with them and they were excited to have me audit their seminar.
I contributed to discussions, critiqued papers, and made presentations on them. I am sad to say, however, that due to work demands, I could not sit through the whole semester. But the few weeks I spent there enriched my understanding of gender and helped to refine my PhD proposal.
I continued putting my gifts to use
I didn't let the frustration from the delays prevent me from serving people. I provided mentoring, counselling, and career guidance to numerous young people from within and outside the university.
I set up a mentoring class in my department to help students navigate aspects of life that were not discussed in lecture rooms—something to get them prepared for work after school and life in general. We met every Tuesday in my office from 10 am to 11 am. In addition, we hosted a Bible study in my office every Tuesday at lunch time for our mentees.
I gave myself to speaking and counselling sessions with individuals and groups. Together with my wife, I helped newly married couples understand the challenges of the first year of marriage and how to manage it.
At church, my wife and I continued to serve as Junior Youth teachers, and I helped my congregation to develop a mentoring program for young people, while I continued to write for our blogs and organize Christian conferences—including the Mimesis Christou Bible Conference and Missions and Family Life Conference.
I published a book and took a course in ministry
By March 2016, I had published my second book on Christian spirituality, 'Are You Waxing Cold?' and had spent some time talking about the subject of my book in congregations. As someone who has been involved in the Christian ministry since age 17, I took the opportunity to get some training at the seminary, both to refine my own theological views and to make me effective in reaching out.
The training helped bring to the fore the errors in my theology and provided me the skills for proper biblical study and interpretation. It also helped enrich my speaking and writing.
And, finally, I prayed!
Though not in chronological order, these activities happened within the three-year period I was feverishly seeking an opportunity for a fully-funded PhD program. By now, I guess you have learnt some lessons, but in the final part I will bring out these lessons more clearly for your own encouragement and purposeful waiting.
---
Michael Okyere Asante (@KOkyereAsante) is a PhD Candidate in Ancient Cultures and a Lisa Maskell Fellow, Department of Ancient Studies, Stellenbosch University. This story was published on January 9, 2018, on Michael's blog The Okyere Asantes  (available here), and has been republished here with his permission.
Comments
You're looking to give wings to your academic career and publication journey. We like that!
Why don't we give you complete access! Create a free account and get unlimited access to all resources & a vibrant researcher community.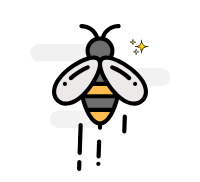 ---
Your Research. Your Life. Your Story.
A magnetic community of researchers bound by their stories
---