Your Research. Your Life. Your Story.
A magnetic community of researchers bound by their stories
Every researcher has a story. What's yours?
What I learned while waiting three years to obtain two PhD fellowships (Part 3)
---
In my last two posts in this series, I wrote about my experience of obtaining two PhD fellowships after three years of waiting. Here are two key lessons I have picked from this experience:
Being positive about the delays that occur in our lives and letting that positive attitude reflect in our actions and reactions is key to achieving our goals.
Yes, being positive about the delays that occur in our lives is key to achieving our goals, but it's not just about being positive, but also about letting that positive attitude reflect in your actions and reactions. In other words, be productive during the waiting period.
My first disappointment at securing a PhD scholarship was when, after obtaining admission to read a PhD in Classics at Cambridge, I failed to make it to my institution's shortlist for the Commonwealth Scholarship that year.
By now, Patience was pregnant. I deferred my admission to April of the following year, and again, I was not successful at obtaining a scholarship. It was in that month that Nyamedea was born. As I have indicated in my previous post, the delay helped me to bond with our new-born baby and to be involved in his personal development. I am not sure how it would have turned out without my presence.
The second positive thing I picked up was that the delay gave me enough time to care for my siblings. Two of them were in tertiary school and in their first years. As I was largely responsible for their schooling and upkeep (including that of my dad's), the delay offered me the opportunity that a PhD scholarship would not have allowed – providing for their needs, besides my wife's and son's. Staying in employment, therefore, helped to avert the financial burden that would have overwhelmed us.
The third positive thing is that the delay offered me the opportunity to support my wife in a most difficult period. Coming out of a Caesarean Section with her first child, the last thing she needed was for me to be away. My support made a lot of difference in her recuperation and offered her the opportunity to bounce back to academic life. Now my wife (who is also on a fully funded PhD programme) and I can focus on getting our PhDs. The PhD couple? There you have it
We plan our ways, but God directs our paths (Proverbs, 16:9).
During our marriage counselling, one of the assignments our counsellor Rev. Emmanuel Adjetey Quaye gave us was to develop two separate 5-year plans on paper. Though it was a difficult task, we prayed about it and rather developed three different plans of 5 years each—call them Plan A, Plan B, and Plan C. While I cannot give out details of these plans, three things were key for us: spacing of our children, the timing of our PhDs, and investment/retirement plans.
On the first two scores, none of our plans went through in the exact order, but I am happy to say that God directed our steps in ways we could never have imagined. Things just turned out differently, often in ways that we couldn't explain.
So, was it a waste of time to plan? Not at all. We encourage everyone to make such plans. They help you have a sense of purpose and direct your energy towards common goals.
Let me give you a fair idea of what our plan on those two scores looked like.
Our plan was to have a baby in the first year of our marriage and for me to commence my PhD; then in the final year of my PhD, have a second baby, so that in the following year, Patience could commence her own PhD while I paid attention to the kids.
But what happened? We had our first child in the first year of our marriage, and it took three years, counting our courtship, for me to obtain a fully funded PhD. But as you have read from the previous articles, God brought everything into perfection.
So, we plan our ways, but God directs our paths.
---
Michael Okyere Asante (@KOkyereAsante) is a PhD Candidate in Ancient Cultures and a Lisa Maskell Fellow, Department of Ancient Studies, Stellenbosch University. This story was published on February 9, 2018, on Michael's blog The Okyere Asantes  (available here), and has been republished here with his permission.
Comments
You're looking to give wings to your academic career and publication journey. We like that!
Why don't we give you complete access! Create a free account and get unlimited access to all resources & a vibrant researcher community.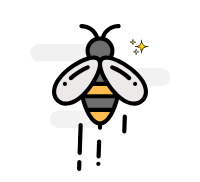 ---
Your Research. Your Life. Your Story.
A magnetic community of researchers bound by their stories
---