What is SCIE in academic publishing?
---
What is SCIE and how does it work?
The Science Citation Index Expanded (SCIE) is a bibliographic database originally created by Eugene Garfield, produced by the Institute for Scientific Information (ISI), and now owned by Thomson Reuters—the company that releases the journal impact factor every year. The SCIE lists bibliographic information of over 3500 multidisciplinary journals and allows users to conduct comprehensive searches to gather all the relevant information they need for their own research. By simply keeping count of the publications in most of the world's prestigious English-language journals and the citations they receive, the SCIE allows researchers to identify which published articles have cited a specific previous article, have cited the articles of a particular author, or have been cited most frequently by studies in a specific domain. In simple words, the SCIE database keeps track of what each indexed scientist has published, in which journal and discipline, and where and how often the papers by that scientist are cited. By including search filters such as journal name, discipline, year, impact factor, and keywords, the SCIE also helps users establish links between scholarly works and identify patterns or trends in research on a particular topic. Although the SCIE was originally conceptualized as a tool to index published papers in real time, its other benefits soon made it popular among scientists aspiring to publish their research in reputed journals.
Publications are the primary means by which scientists document their work, establish their reputation, and boost their career. In many ways, publishing a paper in an SCIE-indexed journal is considered one of the primary criteria for academic success. Publication in an SCIE-indexed journal increases authors' visibility and the credibility of their contribution to the scientific literature in their field. In some cases, it could be a prerequisite for graduation, promotion and career development; a key requirement for grant applications; or an integral criterion for application to specialty positions or academic programs.      
The SCIE is a valuable resource for authors searching for specific scientific or bibliographic information and serves as a means of understanding the impact of scientific output. There are several other metrics that enable researchers to retrieve and identify significant previous contributions, and still newer, innovative measures such as altmetrics are being developed. Staying updated about new developments in scientometrics and other impact measures will help scientists use them to their advantage.
To know more about the impact factor and citation metrics, you can read Is impact factor everything? and How citation metrics can help you benchmark your research impact.
Image: http://www.thedrum.com/
Published on: Aug 06, 2014
Passionate about scholarly publishing, always looking to have memorable conversations with researchers and industry professionals across the globe
See more from Jayashree Rajagopalan
Comments
You're looking to give wings to your academic career and publication journey. We like that!
Why don't we give you complete access! Create a free account and get unlimited access to all resources & a vibrant researcher community.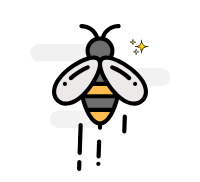 We're making improvements to this page, so you may not be able to complete this action. Please send your query to us on insights@editage.com and we will respond soon.
---
Subscribe to Journal Selection
After writing a research paper, the next step is to find the right journal to publish it. Subscribe and get curated content to find the perfect journal that will give impetus to your research paper and your career.
---