Why are researchers joining writing groups?
---
Writing is an inevitable part of a researcher's life - right from the time they take up a doctoral candidature to when they're in a faculty position, researchers at every stage of their career are expected to write and publish manuscripts documenting the research they have conducted. The expectation is of course justified - how else would people learn about a study that has been conducted and its results? For centuries, writing and publishing in a peer reviewed journal has been the most efficient way to disseminate research. Writing is what makes research usable and valuable to society.
However, most researchers struggle with academic writing. Surveys of over 40,000 academics in the US reveal that (Lindholm et al. 2005; Robison, 2013):
26% of academics spent zero hours a week writing

27% had never published in a peer-reviewed journal

43% had not published an article in a journal in the past two-years
Researchers' struggle with academic writing is a well-recognized problem in academia and research shows that lack of time and stress or anxiety are the root cause of the problem (Belcher, 2009; Boice, 1999; Lindholm et al. 2005).
Over the past few years, writing groups have seen a surge in academia – universities often have their own writing groups (like this one, this one, and this one) which they encourage students and faculty to join. Writing workshops and writing retreats (like this and this) are becoming increasingly popular among academics. Many universities have successfully employed dedicated faculty writing groups to increase faculty productivity in terms of grant writing and manuscript writing for publication. Why are researchers joining writing groups? How do writing groups support the academic writing process for researchers?
A reseacher's journey can get lonely – even though you meet other researchers at the lab and share an office with them, each of you works in your own bubble. There's hardly any time to have a good conversation with your peers, your supervisor is often too busy to give you the time and critical feedback that you expect, and in the absence of a structured work schedule, your academic writing goals suffer. Having a writing buddy, joining a writing group or retreat can be great ways to incorporate academic writing into your schedule and making consistent progress on your writing. If you haven't yet joined a writing group, it's definitely worth a try. Have you ever been part of a writing group? What was your experience like? We would love to know! Share in the comments section below.
References
Related reading
Comments
You're looking to give wings to your academic career and publication journey. We like that!
Why don't we give you complete access! Create a free account and get unlimited access to all resources & a vibrant researcher community.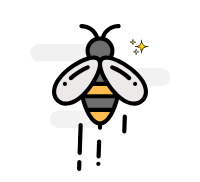 ---
Subscribe to Conducting Research
Conducting research is the first and most exciting step in a researcher's journey. If you are currently in this stage of your publishing journey, subscribe & learn about best practices to sail through this stage and set yourself up for successful publication.
---