Workshop at Chungang University, Korea: Preparing for publication
The workshop on "Preparing for Publication" conducted by Editage Korea on April 8, 2014 to professors at Chungang University in Seoul, Korea was a clear success. The focus of the workshop was to provide some tips for avoiding key mistakes (or missteps) common in writing in Korea.
Presented by John D. McDonald, an experienced editor and trainer for Editage/Cactus, the afternoon session was enthusiastically attended by approximately 50 professors, from a variety of fields. Key components of the session included: a discussion of some trends in research writing, preparing for writing, an overview of the submission process, and ethical concerns in the writing process, before providing practical tips pertaining to key aspects of paper organization and language and styles used in journal writing.
John began the session by discussing reasons for publishing in English—to reach a larger audience—and the importance of planning—busy people don't like to do things twice, before introducing the concept of Higher Order Concerns (HOCs) and Lower Order Concerns LOCs originally presented by the Purdue University Online Writing Lab (OWL). In brief, HOCs are areas such as purpose, focus, and organization that an author must consider before writing a paper, while LOCs deal with mostly language concerns; in terms of development, and due to the differences in structure and rhetoric between English and Korean, large improvements have been seen in structure and organization when John has taught writing to graduate students in Korea. Language improvements are then seen as a lifetime goal, though luckily there are companies that can help researchers polish their language before they submit their paper to a journal.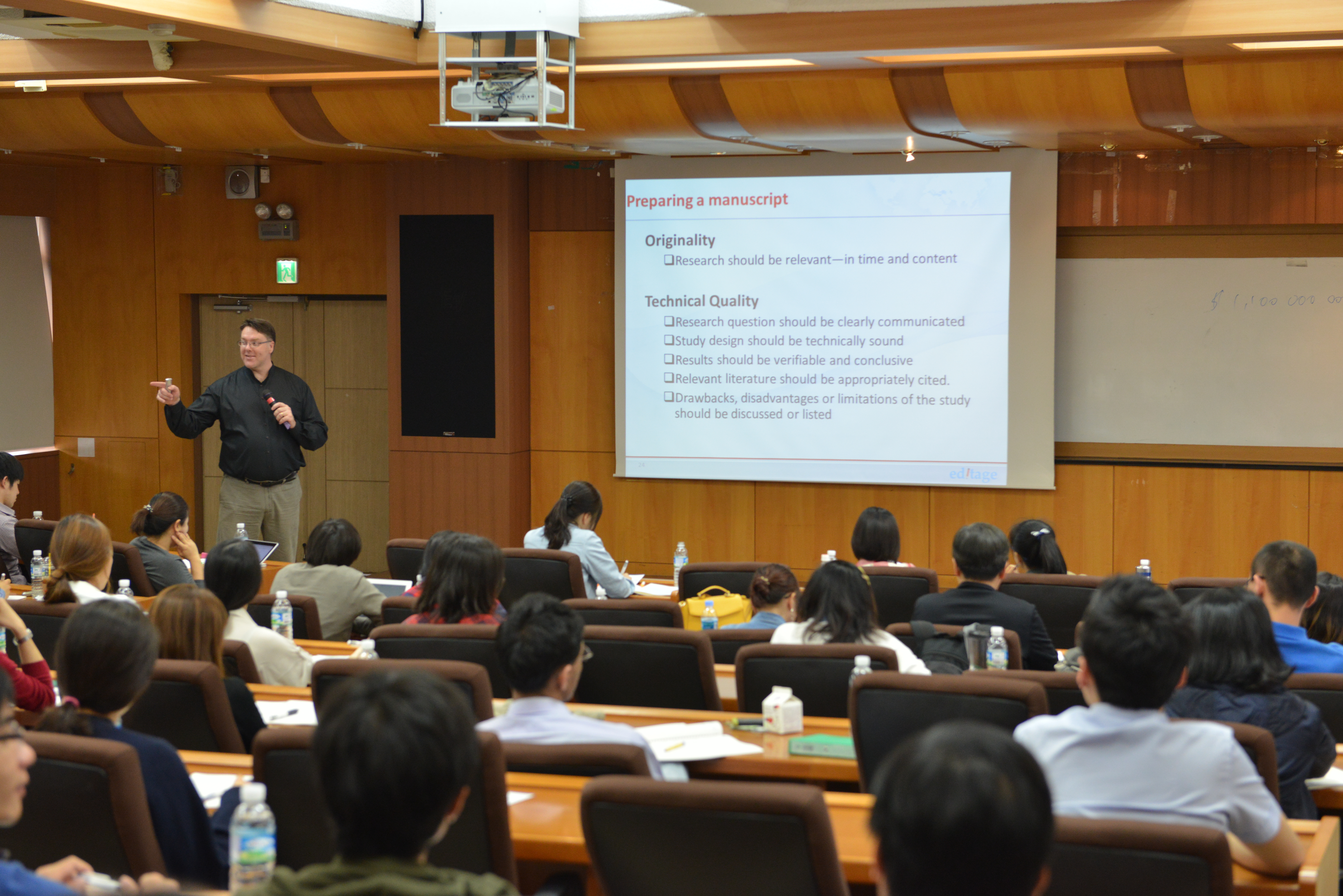 Following this session, John presented an overview of the submission process, some reasons for paper rejection, and the structure of the cover letter. Highlights of this session included the recognition that language is not typically the primary reason for rejection, though if it is, it is the easiest to fix. A key discussion was that writers need to make a plan before beginning to write, and that this plan needs to include selecting the journal they want to submit their paper to, in order to ensure that proper structure, content, and language are used when preparing their paper (some of the reasons for rejection). Attendees were also encouraged to 'politely ask for constructive feedback' if they felt that reviewers did not provide enough information about why their paper was rejected.
Moving towards the language used in writing journal papers, John then discussed the differences between quoting, paraphrasing, and summarizing—all of which need a citation in the text—and some practical tips on how to avoid plagiarism. Indeed, attendees were quite interested in the concept of setting up a 'literature review matrix' in a spreadsheet as one way to avoid copy/paste plagiarism and as a tool for compiling references with key points from papers read. This session also included tips for using software to detect plagiarism and to organize research.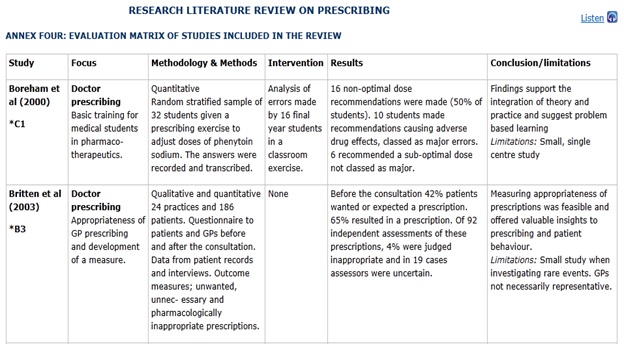 In the main part of the session, John gave highlights of the 3 steps necessary for an Introduction, and especially the importance of clearly defining your research area so that your paper can become a 'solution' to the problem stated. Throughout this section, John gave advice on how to use appropriate verbs and verb tenses, active and passive voice, and how the strength of the verb can affect the perception of your results. Attendees were quite active during this practical discussion.
In the final session, John stressed the importance of style and the use of plain English in preparing your paper for submission to a journal. In essence, style is the one of the first things noticed by a reader, and common mistakes such as improper referencing and labeling formatting can give a reviewer an immediate reason to reject your paper—something you as a writer should want to avoid. Then, as a great many of your readers will likely be non-native speakers of English (as were the attendees), writing in a manner that reduces the unnecessary complexity of the language used in your paper should be a final goal. Making papers easier to process tends to increase the perceived usefulness of your writing.
To know more about our upcoming workshops, please click here: http://www.editage.com/insights/upcoming-events