Workshop: Tips to write a scientific paper and understand peer review
Highlights from the Korea workshop series led by Dr. Elizabeth Wager in January 2014 at Yonsei University
In January 2014, Editage organized a series of workshops for researchers and journal editors at various locations in Japan and Korea. The workshops were conducted by experienced editor, medical writer, publications consultant, and trainer--Dr. Elizabeth Wager.  These workshops were attended by over 300 researchers and journal editors. This was part of the workshop series in Korea held at Yonsei University.
This workshop was divided into two parts. In the first part, Dr. Wager advised researchers on publication planning. She took them through different parts of a research manuscript and discussed common writing mistakes. In the second part, Dr. Wager focused on the peer review process, different peer review systems, understanding journal expectations and factors to consider when identifying a journal.
At this workshop, Dr. Wager emphasized the importance of keeping the reader in mind. She said that it was important to consider the following:
·  What will interest them?
·   What do they know already?
·    What do you need to explain?
She also explained that the first readers are always the journal editor and the peer reviewer. Dr. Wager said that knowing the key message was important and would help them evaluate how big their message is; accordingly they can identify if they are writing for a global audience, a regional audience, or a local audience.
Next, Dr. Wager quoted Rudyard Kipling to discuss the elements of the paper.
"I keep six honest serving-men.
(They taught me all I knew.)
Their names are What and Why and When
And How and Where and Who"
-Rudyard Kipling (1865-1936)
She explained that the different parts of the paper should answer these questions.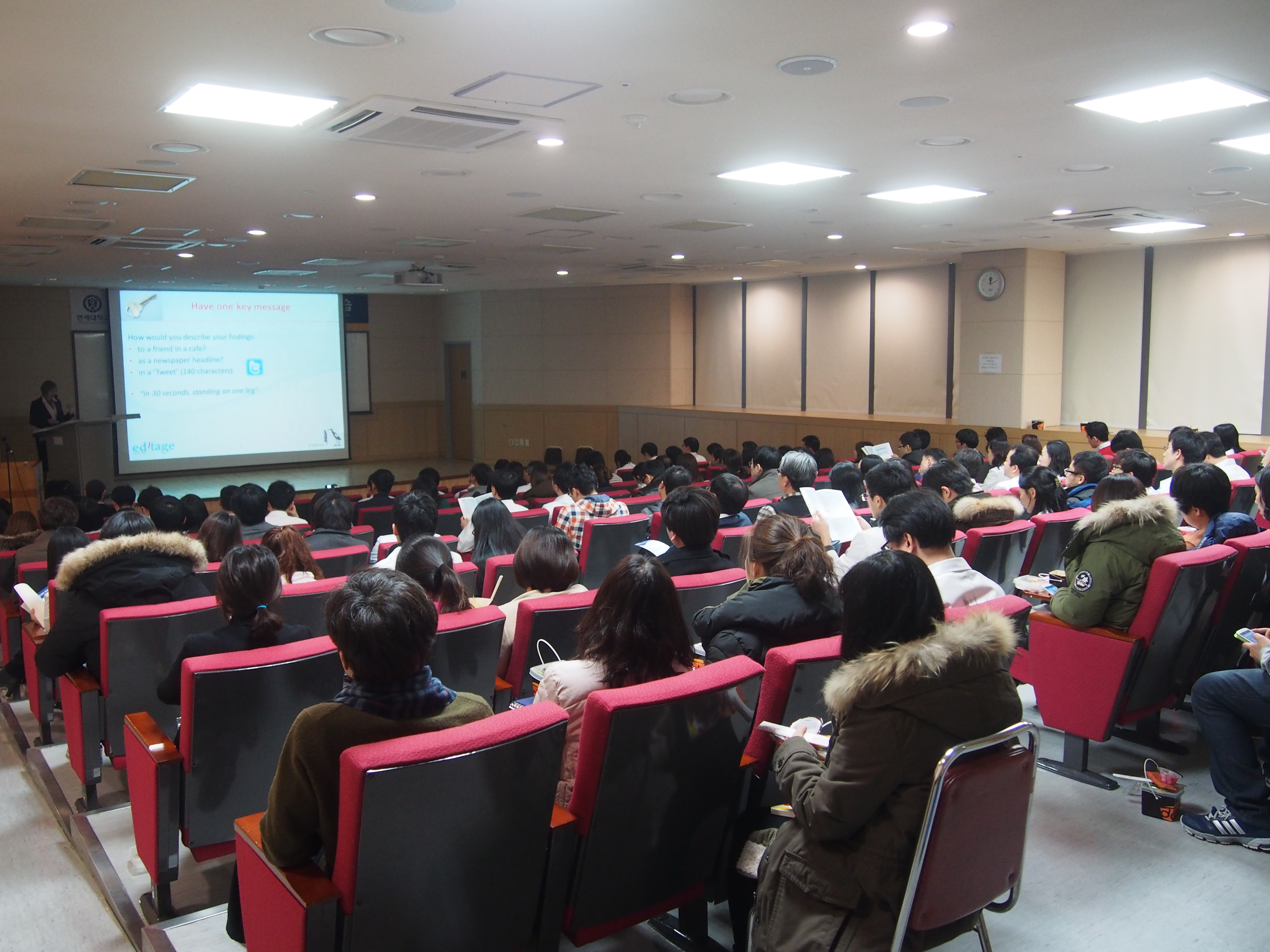 Authors—Who did this work?
Title—Why should I read it?
Introduction—Why did you do it?
Methods—How did you do it?
Results—What did you find?
Discussion—What does it mean?
Conclusion—What should I do now?
The session covered all this and more and it was appreciated by all the participants!
See our upcoming workshops and webinars here. If you would like us to conduct a workshop/webinar for your organization, please contact us at authorhelp@editage.com.