Getting published in a high-impact journal is worth everything for a researcher, but seldom do they make it in one go. Even the best-published works, however, have followed the quintessential rinse and repeat. According to Hall and Wilcox's research, 62% of published papers have been rejected at least once (1). Naturally, the better the journal's reach, the higher its rejection rate. In this article, we'll look at the various stages of manuscript rejection, common reasons for rejection, and how can you improve your manuscript writing to reduce your chances of desk rejection.
Manuscript Rejection – 3 Key Stages Where Your Manuscript Can Get Rejected
A manuscript may be rejected for a variety of reasons. Manuscript rejection by a journal takes place at three stages, based on the review and screening process:
Before peer review (desk rejection)
After peer review
After editorial re-review
Now, once a manuscript had made it to the peer review stage, journal editors and peer reviewers may reject it based on a variety of factors; however, most articles get desk rejected due to select common causes. Let's understand desk rejection (or rejection before peer review) and the most common reasons for desk rejection.
What is Desk Rejection?
Desk-rejected manuscripts are those that are rejected by a journal's editor before they are even sent out for peer review. Though disheartening, most submissions do not make it past this stage on the first attempt. The reasons can range from a mismatch between the journal scope and the submitted manuscript to a lack of novelty or innovation in the research. However, this should not be taken too seriously, and you should keep in mind that each journal has different guidelines for what constitutes a publishable article.
Let's take a look at the most common reasons for desk rejection and how you can align your manuscript writing process to reduce the chances of rejection.
Desk Rejection: Its Causes, and Ways to Improve Manuscript Writing
When beginning with the manuscript writing process, you must take into consideration the journal(s) that you want to get published in. Even though the standards and expectations of each journal vary to a significant degree, following are some of the most common reasons for desk rejection that remain uniform across journals.
Conflicting scopes of the journal and the submitted manuscript
Every journal wants to publish the best articles that align with their scope and provokes the readers to think. A research manuscript that has a clear impact and is capable of amassing a significant number of citations is bound to meet the editor's eye before going to the desk rejection pile provided that there isn't a stark difference in its scope and that of the journal.

Lack of novelty in research
After sifting through thousands of manuscripts every year, what meets the eye of journal editors are research manuscripts that pick up topics that are novel in nature. Publishing research that is out-of-date, when newer innovations have already been introduced, is certainly not a top priority for journals. If newer takes on existing research are a part of your manuscript, make sure you present your work in a way that keeps a reader hooked with an element of non-obviousness.

Ineffective language and manuscript presentation
Poor language and inefficient presentation are a big no for all journals at all times. Regardless of how innovative or groundbreaking your research is if your manuscript is written in poor language and lacks essential presentation skills, it is much more likely to get desk rejected as soon as the journal editor picks it up. To avoid rejections for such causes, it is recommended that you avail a quality English editing service.
This will not only help you improve language inconsistencies but also will enhance your research presentation and eventually make your manuscript more impactful.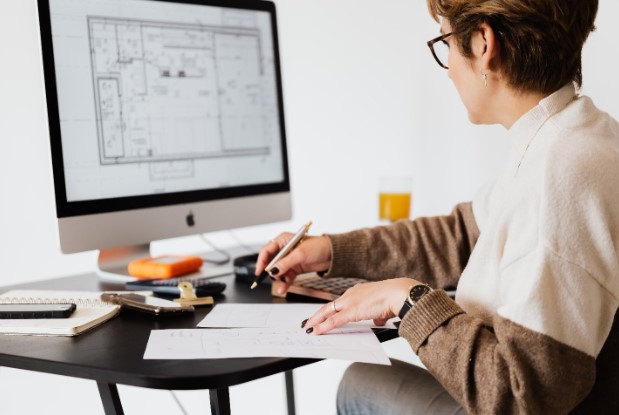 Manuscript format does not conform to the format of the formatting guidelines of the intended journal
When it comes to the format of published research, high-impact journals strictly adhere to certain guidelines. This may not be obvious to a new researcher, but it is critical for any researcher who wishes to have their research published in a high-impact international journal.
The layout and format of your manuscripts must be consistent with the submission requirements of your target journal. With their extensive experience with style guides such as the APA, MLA, ACS, AMA, IEEE, and all major publisher and journal guidelines, at Editage, our experts ensure that your manuscript is ready for journal submission, down to the last detail. Editage Advanced English Editing is now available at an offer price of up to 30% OFF!

Questionable research ethics and plagiarism
"In 400 consecutively submitted manuscripts, 17 % of submissions contained unacceptable levels of plagiarized material with 82 % of plagiarized manuscripts submitted from countries where English was not an official language." (2) No journal will accept a manuscript that is plagiarized in any form even if it reaches the peer review stage! It is integral to adhere to research ethics and make sure that your manuscript is free from plagiarism.

At Editage, our English editing services make sure that your manuscript is in alignment with all critical journal guidelines and research ethics. Our expert subject matter editors conduct a thorough iThenticate software check to ensure that your work is not plagiarized accidentally.
Advanced Editing by Editage provides you with a comprehensive and budget-friendly editing service that thoroughly edits your manuscript to deliver a well-written, perfectly formatted research paper that meets global publication standards. You get high-quality editing with sentence construction, grammar, and readability improvements, accuracy of terminology in your subject area and you also benefit from two levels of thorough editing by two native English Ph.D. editors. Additional benefits include an Editing certificate that is essential for non-native English authors, journal formatting, unlimited Q&A with your editor, and a round of re-editing for an entire year!
Make the most out of the reduced pricing! This service is available at a discount of up to 30% only for a limited period.
Sources/References
Hall SA, Wilcox AJ. The fate of epidemiologic manuscripts: A study of papers submitted to epidemiology. Epidemiology. 2007; 18:262–5. Retrieved from https://pubmed.ncbi.nlm.nih.gov/17301708/
Higgins JR, Lin FC, Evans JP. Plagiarism in submitted manuscripts: incidence, characteristics, and optimization of screening—case study in a major specialty medical journal. Res. Integr. Peer. Rev. 2016; 1:1–8. Retrieved from https://doi.org/10.1186/s41073-016-0021-8