15 Tips to prep you for academic conferences
---
Attending academic conferences is an important part of a researcher's life. You get to meet new people, learn more about your field, exchange ideas, visit new cities, and so much more! Basically, conferences offer loads of opportunities to learn and connect! Since you know already know how beneficial conferences can be for your career, I'm sure most of you must be looking forward to this academic conference season.
However, participating in conferences can be overwhelming at times. So while you gear up to attend some exciting ones, let me arm you with some handy tips that will help you gain maximum value from your conference experience. This infographic lists 15 ways of making the most of academic conferences and will be your easy guide this conference season.
Feel free to download a PDF version of this infographic and use it as a handy reference.

Related reading:
15 Tips to prep you for academic conferences_0.pdf
You're looking to give wings to your academic career and publication journey. We like that!
Why don't we give you complete access! Create a free account and get unlimited access to all resources & a vibrant researcher community.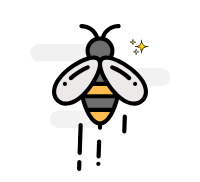 Editage Insights is currently in maintenance. During this maintenance some site functionalities like login, registration may not work.