3 Reasons why you must stay on top of the latest research in your field
---
Innumerable research papers are published daily, covering all the new developments taking place across various disciplines. According to data from Scopus, global S&E publishing production has grown at a rate of approximately 4% per year on average since 2008, rising from 1.8 million to 2.6 million articles.
This makes it very difficult for a researcher to keep up with all of the work being published daily in the fields of their interest, especially if they lack the appropriate tools and services.
Importance of keeping up with literature
Here are some important reasons why you should be up-to-date with all the latest publications in your field:
1. To identify a novel research topic and future research opportunities
Understanding the current status of knowledge on a particular topic, identifying gaps, and zeroing in on a question that is relevant and answerable are the initial steps in formulating a novel research question. An effective literature search process can help you find a topic detailed enough to be studied in the context of a specific test but broad enough to have wider practical or theoretical use. Moreover, staying up to date will help you define your long-term research goals and the trajectory of your career, not just the next project to work on. 
2. To use previous work to build your research on
Research is more than just an individualistic pursuit. As a researcher, you rely on other researchers for their knowledge and insights on specific aspects of your discipline or related disciplines. Since research involves constantly testing, confirming, and rejecting hypotheses, staying updated with latest publications will help you define building blocks for your own research. Previous work can give you ideas for which approaches/methodologies you can use, what data or resources are already freely available for you to work with, and what limitations to address in your research.
3. To guide and mentor the next generation of researchers in your field of expertise
If you are a doctoral guide, department head, or mentor, one of your major responsibilities will be to advise students, early career researchers, or junior members of your team on relevant topics for their research projects. Staying up to date on literature in your field of work and knowing how to do so effectively will help you support them better and give their research careers the right direction. You would not only be helping them with their individual career growths but also enriching the advancement of your discipline itself.
Given how crucial each of these reasons is to a researcher's career and the sheer volume of literature you need to wade through, you need a tool that simplifies the process and finds relevant literature in a hassle-free manner. R Discovery is an AI-powered mobile app developed by Cactus Communications, and has been designed for just this purpose! 
This free research discovery app allows you to
Stay updated on new research in your field
You can feed your research-topic preferences in the app. Powered by UNSILO's powerful AI algorithms, the app searches the major corpuses of academic literature and recommends the top three relevant papers for you every day. It ensures that you don't miss out on new research in your field.
Enjoy the option of smart reading
Before going through the entire article, you can save time by browsing through helpful article summaries powered by Scholarcy.
Access full texts
Since R Discovery is partnered with the Get FTR project, you can use your institutional access to view full-text articles from publishers.
R Discovery is a platform that allows you to access the latest research in just a few clicks. You can download the R Discovery app from Google Play or the Apple App Store and get ready for an unmatched literature research experience.
Additional Reading
1. Marisha Fonseca. Tips for effective literature searching and keeping up with new publications. Editage Insights (2013).
2. Sneha Kulkarni. How literature reading will help you achieve long-term success. Editage Insights (2021).
Comments
You're looking to give wings to your academic career and publication journey. We like that!
Why don't we give you complete access! Create a free account and get unlimited access to all resources & a vibrant researcher community.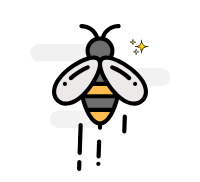 ---
Subscribe to Conducting Research
Conducting research is the first and most exciting step in a researcher's journey. If you are currently in this stage of your publishing journey, subscribe & learn about best practices to sail through this stage and set yourself up for successful publication.
---